Market information
Interview Edwin van der Meijde
February - 2022 - The Independent Hotel Show will be held on 16-17 March in Amsterdam, a seminar and networking event for Luxury & Boutique Hotels. The Director of Business Development of Hoteliers.com, Patrick Brand has been asked by IHS to perform interviews about market developments with some key hoteliers leading up to this event.
Back to Industry Insights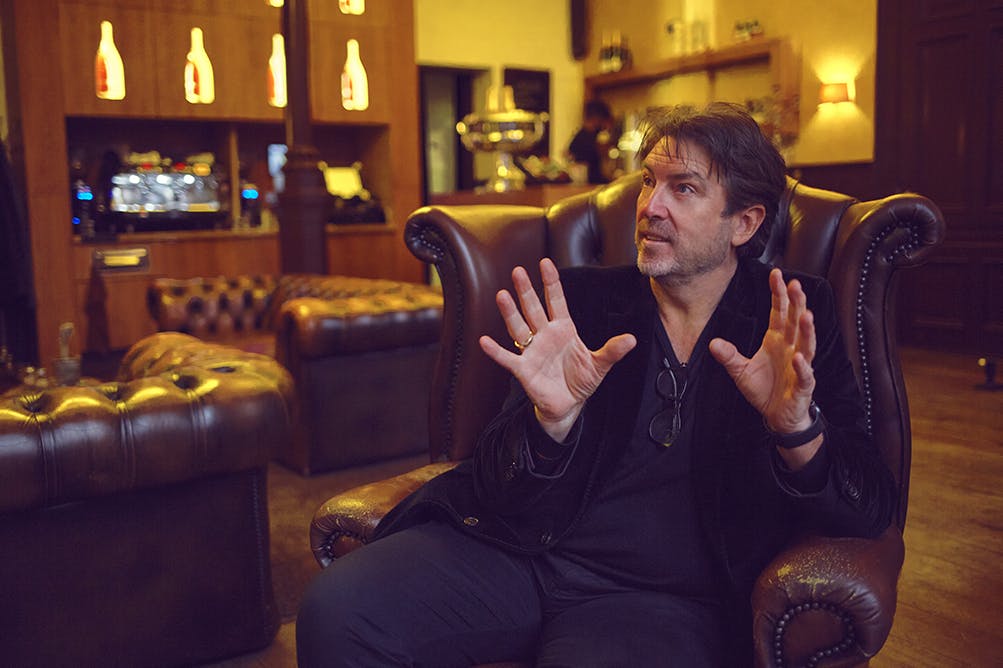 It is Friday afternoon; guests are arriving in Hotel Pincoffs on the Maas for an overnight stay including dinner in the room. Restaurants are still closed, but Edwin van der Meijde (56), owner and hotelier, proudly explains that they were one of the first to offer culinary arrangements in the room with a beautiful view, in collaboration with star restaurant Parkheuvel. A few lockdowns later, the concept has been professionalized and Edwin has a successful partnership with Bib Gourmand Chef Terry Priem, whose restaurant was closed during the lockdown.
Edwin has just returned from a sabbatical, 'a moment of reflection and a benchmark of what am I going to do and how am I going to enjoy the last 15 years' of working life. Edwin found answers during a walking tour in Portugal. He returned with renewed energy, grateful and happy with his life and satisfied with how the hotel is managed. Taking space gives insight, Marjolein, the hotel manager, will take over the daily management. I want to let go more and determine from a helicopter view whether we are on course and where I can supplement that. We need to aim high; to every trainee we say if you want to work here you must be a 9, you can see the shock, but it shows how we think. Always solution-focused and you saw this for example in in-room dining. You must be able to get the wishes out of a guest's eyes, which means something different than filling in the wishes. By conversating you find out what the wishes are. Interest must be authentic; you can learn how to tap a beer'.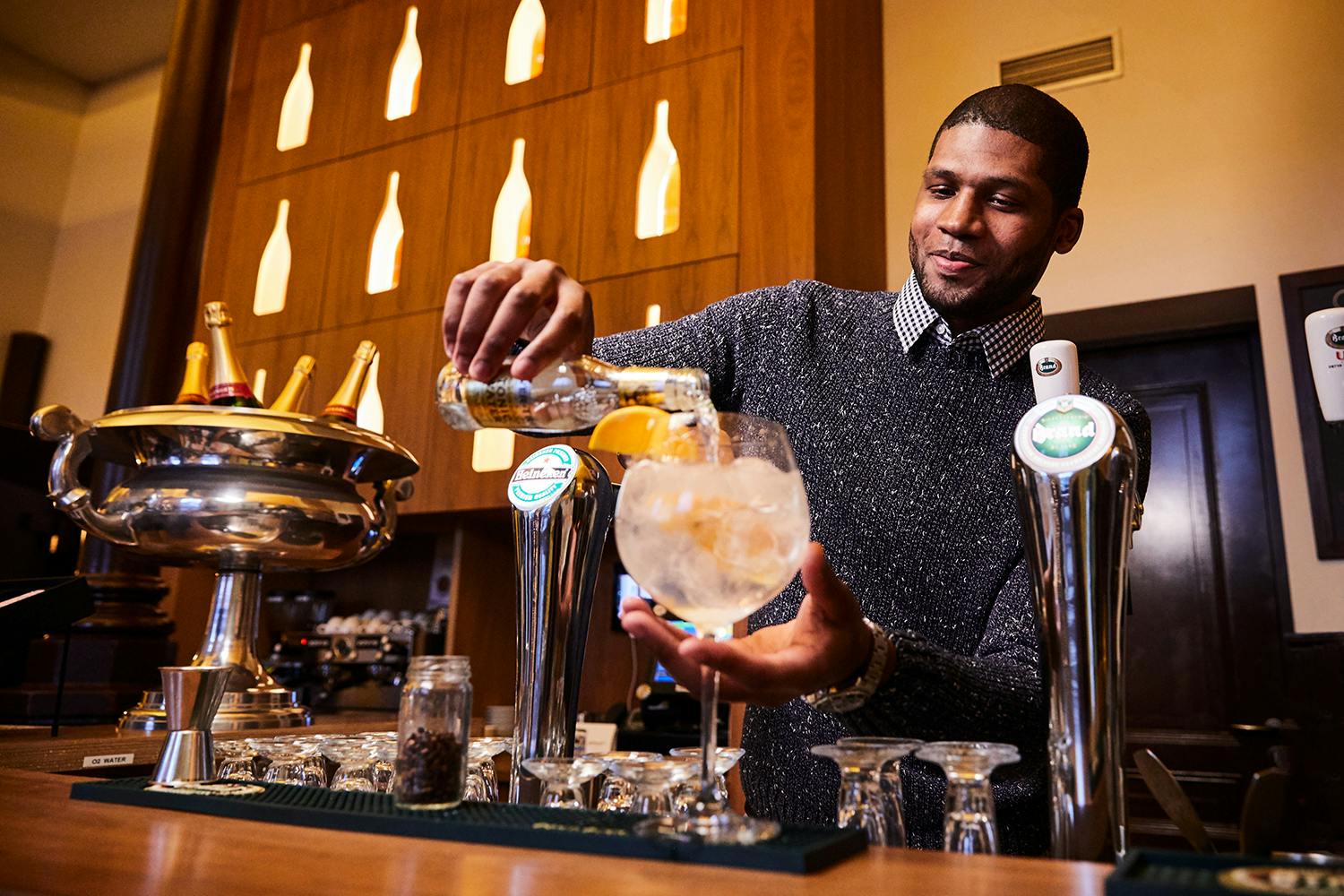 How long have you been a hotelier and with whom?
I have been in the business for almost 15 years now. Together with Karen, my wife, we founded Hotel Pincoffs and made it to where it is today, a special time. Before that, we were journalists. Karen, also a psychologist by degrees, wanted more intellectual challenge after 10 years in the hotel. She has accelerated the Pabo and started a career for the classroom.
Giving each other space ensures that you remain happy in private. When we opened the hotel, we had just had triplets. That first period was tough with all the choices we had to make and the risks we took. A young family, starting a business and completely renovating a monumental building. Just imagine! But it worked out well. We just went for it with full confidence'.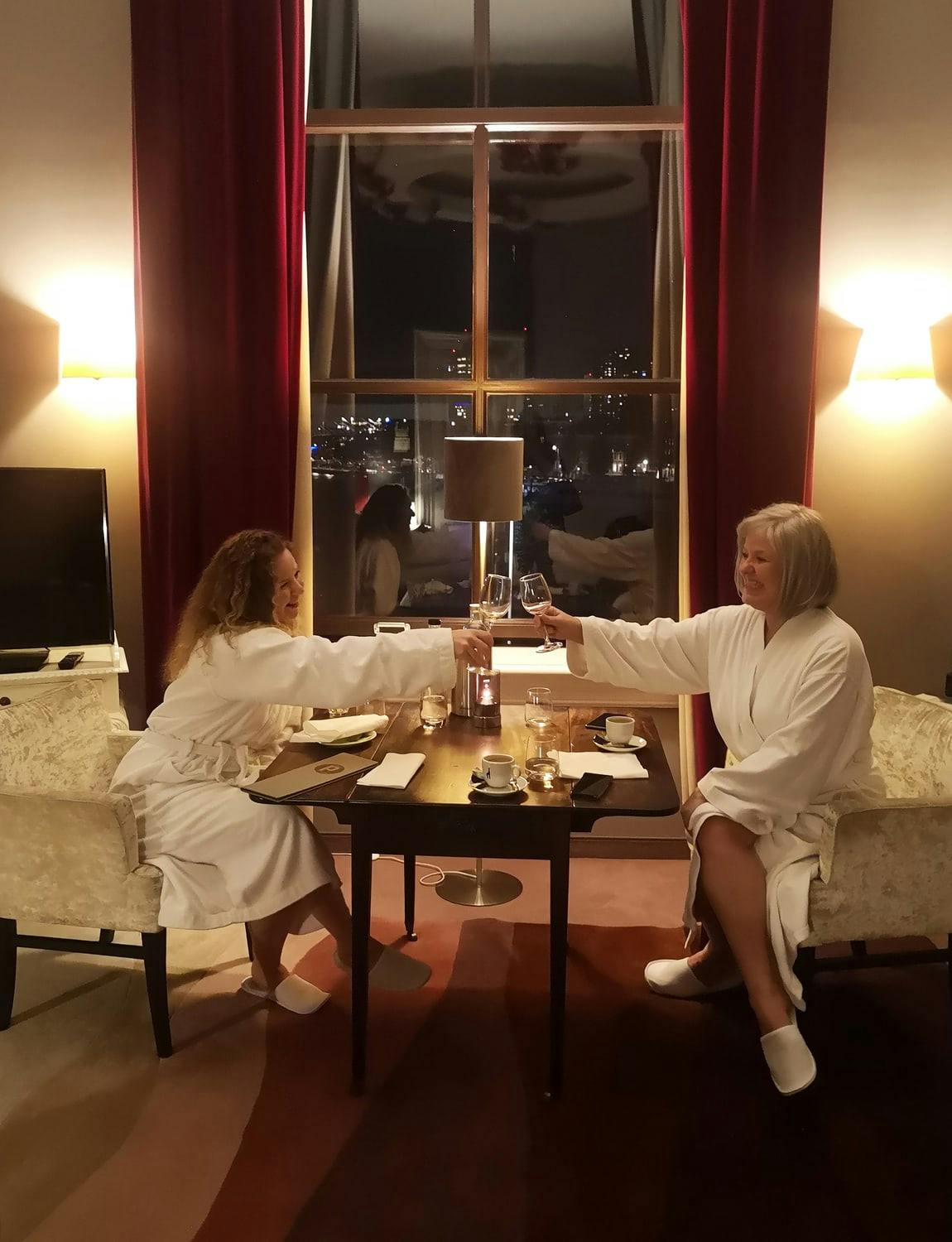 What has been your greatest learning in the past two years?
Proud as a peacock, slim as a dove is our motto. This means that you can be proud on the outside and build a beautiful company, but that you must be able to scale down your cost structure, if necessary, to survive. The economy sometimes forces you to make decisions and react quickly to market situations. Guests, on the other hand, have started to spend more on a special stay in recent times. It reminds me of the start of Pincoffs, being proud and showing that you have a beautiful business, enticing guests to stay the night by telling a story and making profitable choices. We apply this at various levels, with every purchase. Flexibility is essential, you need all-round employees who are willing to wear different hats, a receptionist will serve beers and a night receptionist is also our bicycle mechanic'.
Do you mind paying commission?
I don't mind paying commission; the platforms create brand awareness. For guests who are new in town you need a platform, Booking.com offers a fair deal, with some others I have more trouble because they charge a higher commission and bring fewer guests. Expedia is usually strong in the US market, but they are not travelling now. I also put the best photos on Booking.com and don't use the booking sites to put away promotions.
We have seen major changes in terms of the type of guest in recent times. There was a shift from international to national, with a striking number of guests from the Rijnmond region. Business guests stayed away, and complete packages were popular. The age group between sixty and seventy has disappeared completely and has been replaced by young people in their early twenties. The middle group has remained the same. Those young people now pay top prices for a room that they normally don't spend. We have started to focus more on young people and have adjusted our communication style accordingly. The word 'you' no longer appears on the website. Young people in my organization fill in social media, they feel this better than I do and connect with this target group. For example, we have taken photos of guests dining in bathrobes with the Erasmus Bridge in the background, this appeals to the younger target group, and we have received a lot of positive feedback on this'.
Want to know more on this topic? Visit the Independent Hotel Show and follow the session 'No Commission Mission' 17-3 on the Innovation stage.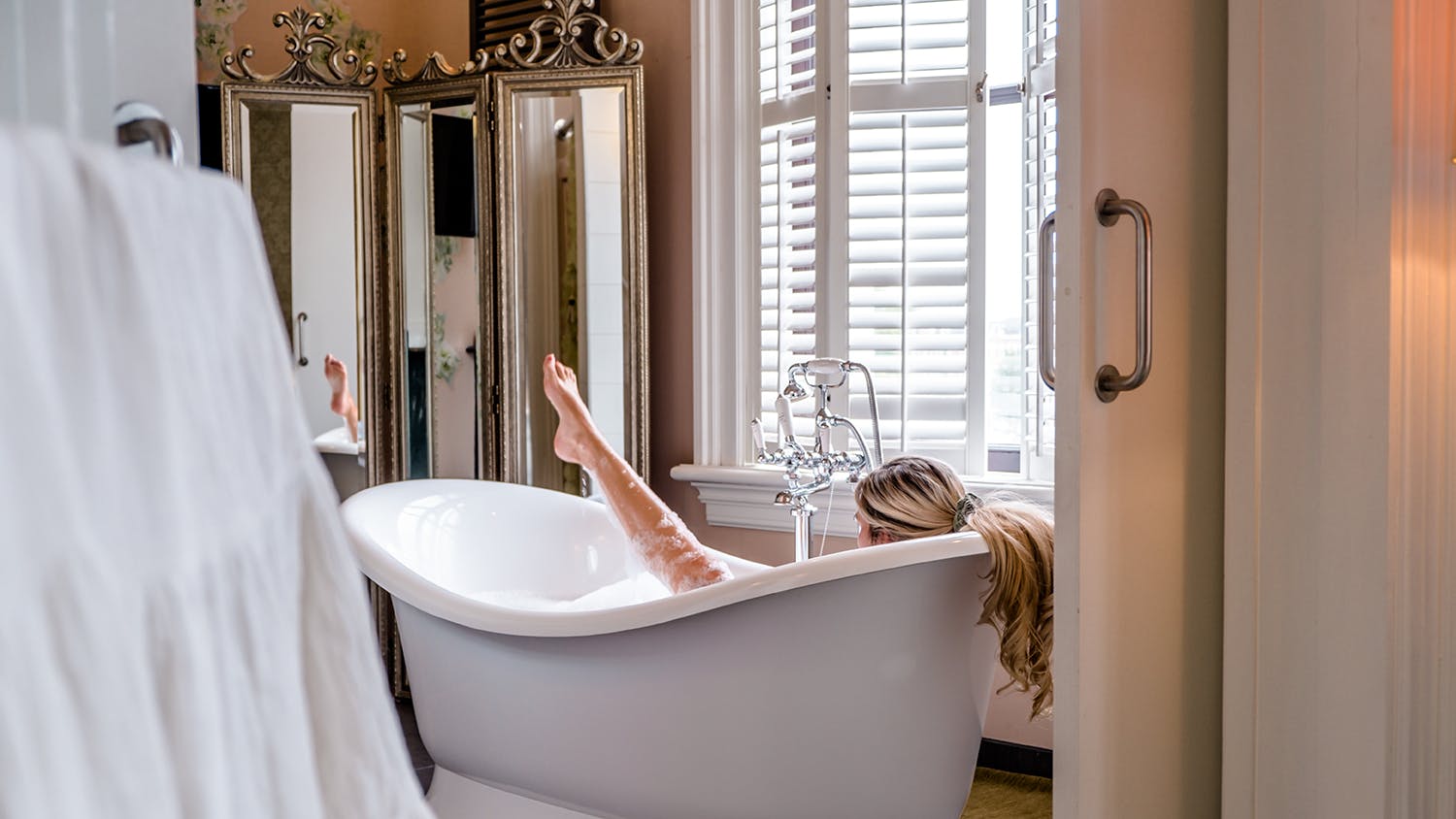 What is your most memorable moment with a guest who stayed with you?
I always try to stay close to my feelings, we have collected memorable stories of famous and less famous guests in a book. One story that has stayed with me, in the early years, when we were still unsure about the concept and style of Pincoffs, was a special experience with a group of English people'. Edwin has tears in his eyes when he tells this story, and the emotion is palpable in the hotel lobby where we are talking on a comfortable leather chair. At the check-out of this group, I was completely surprised. I asked, "Did you have a nice stay"? Then the whole group started clapping and gave me a standing ovation! A bizarre situation where the building blocks fell into place, I will never forget that. If there is ever any criticism, we must think of this moment. Another moment was a regular guest who worked in Rotterdam for 40 years and slept with us in the hotel every week for a long period of time. What do you remember about Rotterdam, they asked him at his farewell speech? My hotel and the view, the man replied… That someone mentions this in his speech, authentic stories like that move me'.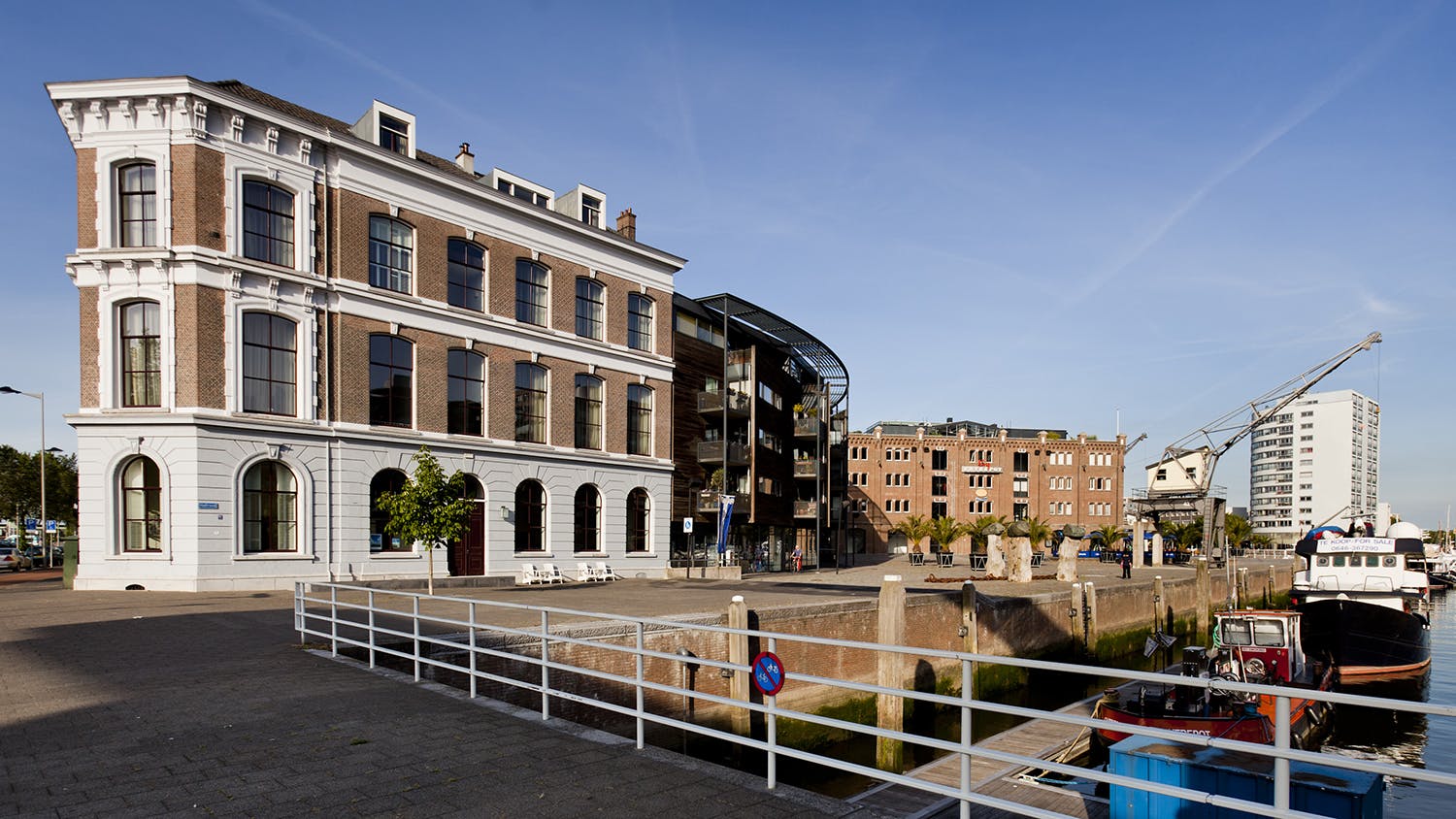 What are you doing to get more direct guests?
How do you invest in that? 'We have achieved 70% more turnover through our own website, this is 50% more bookings and a higher room rate through in-room dining. Time helps us with this. We started early with a good website in cooperation with Hoteliers.com, the image must be right, and we have never cared about Rate Parity. We choose our own strategy and if you don't agree, too bad. We use a lower price on our own website, 84% of all bookings come through the direct channel in 2021, the rest through booking parties'.
We do a lot with social media, our blog, and I'm working on a new website. Every week, I adjust the content in terms of texts and photos so that we remain current. When we have a press conference, we have a message ready that we put on the website, so the information is up to date. This gives guests the confidence to return to our website and book directly'.
High reviews support our brand experience, we are number 1 in Rotterdam on TripAdvisor and score 9.1 on Booking.com. Sustainability is an important theme because it is close to us. In the first years it was difficult to find sustainable alternatives, now you can find a sustainable option for almost everything. We have our own forest in Panama, and we use our journalistic background to document this. We wanted a nice hotel and to tell stories. We started telling stories 15 years ago with the secrets of the suites, this makes it very personal on a micro level'.
What do you expect from 2022?
I am an atypical hotelier; we don't make a budget and I don't have to account for it. Unfortunately, I don't have a crystal ball. I want to entice as many guests as possible to book through all our communication channels during times when it is possible to do so. To get the most out of it in periods when it is possible. To be on top of things. I think target groups are changing back to our original target groups for Corona. We're a slightly more expensive hotel, where students don't normally come, especially if the alternatives for this target group increase again. What makes Pincoffs different is the product, the team, and the city. I'm confident that guests will continue to choose it. Continue to maintain warm relationships to bind people to you'.
For me personally, I hope to enjoy my new role. I will be able to adjust at a greater distance where necessary and leave the rest to the team. During my absence, they have proven to be able to operate independently and to run better than some months in 2019. The market in Rotterdam is under pressure, demand is not growing, and this is divided between more hotels'.
Before my sabbatical I was looking forward to setting up a new website, now I have renewed energy and that gives me wings'.

Photo credits: Stefan Marcel Gerard (profile picture) & Vincent Basler (picture of barkeeper).