Market information
Interview Michelle Zandbergen
February - 2022 - The Independent Hotel Show will be held on 16-17 March in Amsterdam, a seminar and networking event for Luxury & Boutique Hotels. The Director of Business Development of Hoteliers.com, Patrick Brand has been asked by IHS to perform interviews about market developments with some key hoteliers leading up to this event.
Back to Industry Insights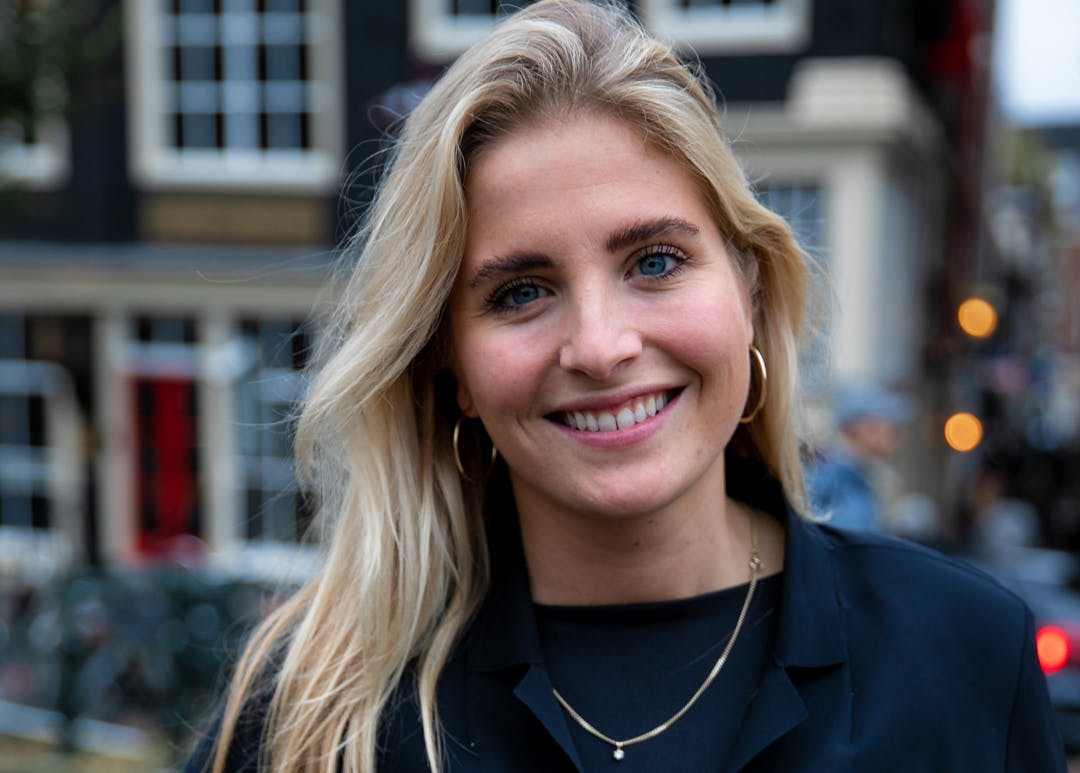 Storm Corrie is raging over Amsterdam and the hotel business is slowly starting up again with the first tourists visiting the city. We meet at The Craftsmen Kitchen, a space next to the hotel where locals can get acquainted with the Craftsmen concept. Enthusiastic girls smile at me and demonstrate a rotating tool on which orders are hung, you must see it. The intention is to serve tasty sandwiches, coffee, and juices. The meeting room behind the bar, where Michelle receives me, can be used for business occasions.
Michelle comes from a butcher's family, an enterprising environment where she had to stand her ground. My parents have always worked very hard and built a beautiful business. They are my great example. The hotel has been open for two and a half years now; in which time I have been continuously challenged. First with the renovation of a monumental canal house and then doing business in Corona time. I'm looking forward to the time when we can do business without restrictions because 80% of our existence was during the Corona crisis.
How long have you been a hotelier and with whom?
'I took over the operation of Hotel Brouwer on the Singel in Amsterdam in 2018. The hotel had existed for 100 years and after this anniversary the owner thought it was time for a new chapter. I was 23 years old at the time and was thrown in at the deep end, which in retrospect was an excellent learning experience. While waiting for the permit, Hotel Brouwer continued to operate. Everything was still done by hand, there was no automation and some reservations were still received by post. I soon started using a channel manager and connected several booking parties, which meant that we were filled in no time at all. After the approval of the renovation permit, I started working with Stef van der Byl, our creative director, the contractor, and the architect, to give shape to The Craftsmen. My mother helped a lot in the beginning, and she also thought about the interior. I met Puck during the Hotel School Amsterdam and during this time we became friends, she is my rock and vice versa. She really is the GM of the hotel, responsible for the operation and I'm really the entrepreneur. Without this team I wouldn't have succeeded.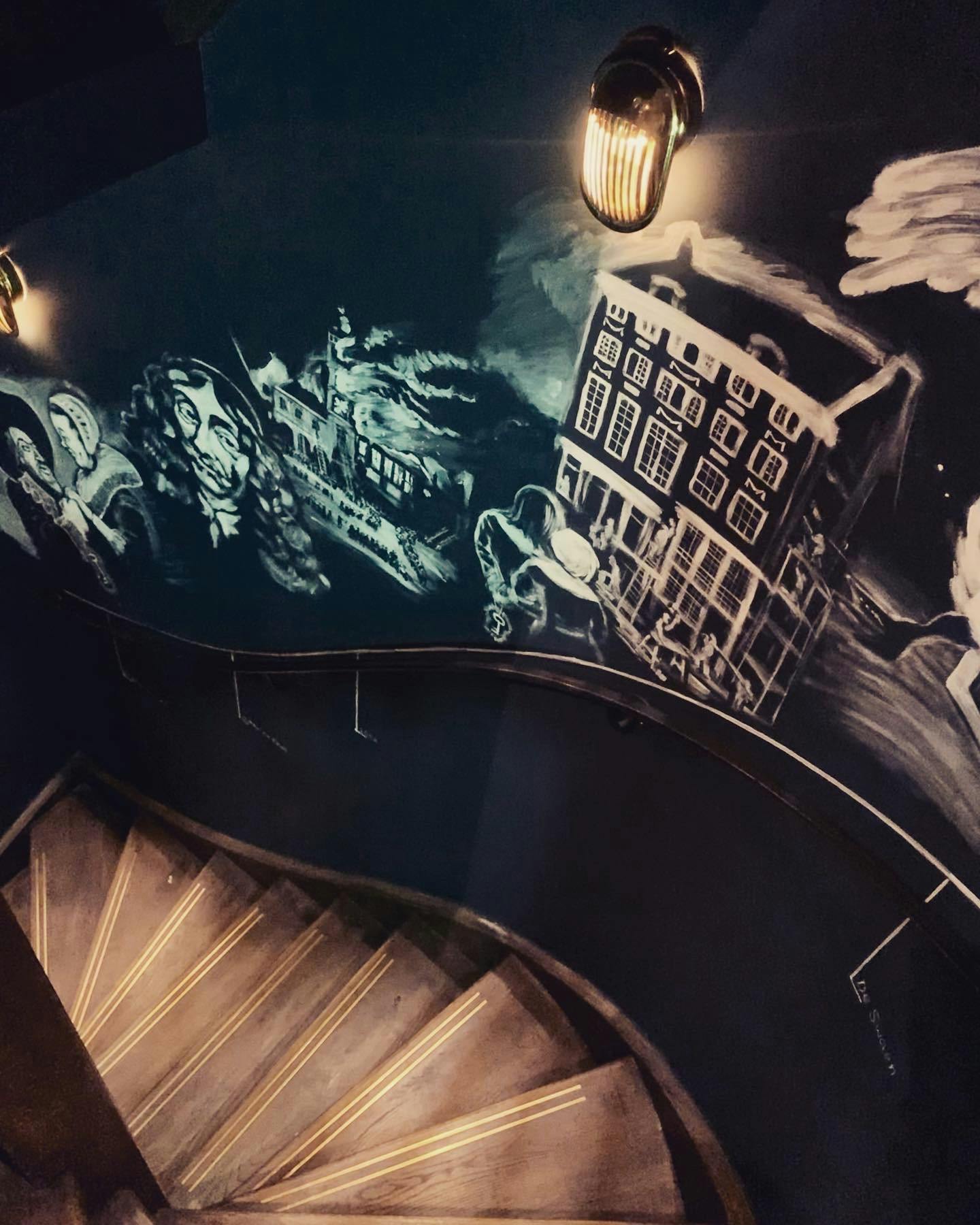 What has been your biggest learning over the past two years?
In my business plan, I assumed 85% occupancy and an average room rate of 250 euro. The reality was different. Who took into account a virus causing the occupancy to drop to 10%, we discussed an attack during the study but a virus was unknown to us. I think it is unfair that we only received a part of the TVL support, we fall between the regulations that are in place and that was a setback recently. I think injustice is an important value. I used to be the first one there when someone was being bullied at school, I tried to help. If marbles were taken away, I did a fundraising. I used to be involved with Greenpeace and equality for all. This value is being put to the test here, but then I hear my father say...continue Mies, don't dwell on it for too long!'
How do you stand out from the crowd?
What makes your hotel experience unique? 'We have a flat organization; we want to have fun together. Every online review says something about the team. You can build your hotel with gold leaf, if you have a rotten team it won't work. We have four values in the hotel that give the team structure and help them focus, and we include these in performance reviews and training. Courageous is the first value, where for example you help a guest with his suitcase and sense whether he wants to know a lot about the history or architecture or is in a hurry. Curiosity, ambassadorship, and enduring are the other values. This is our coat rack from which concrete actions follow, such as handwritten cards in the room, stories about the history and crafts where guests are part of the story. We also want to fulfil a neighborhood function, and with the new concept of The Craftsmen Kitchen we are trying to contribute to this.' During a tour of the hotel, these crafts become visible in detail, for example, the history is painted in a timeline in the stairwell and the crafts are displayed in a leading original way in the rooms and public areas. You'll be short of eyes and see something new every time.
Want to know more on this topic? Visit the Independent Hotel Show and follow the session 'Experience Vs. Transformation: Stand Out from the crowd'.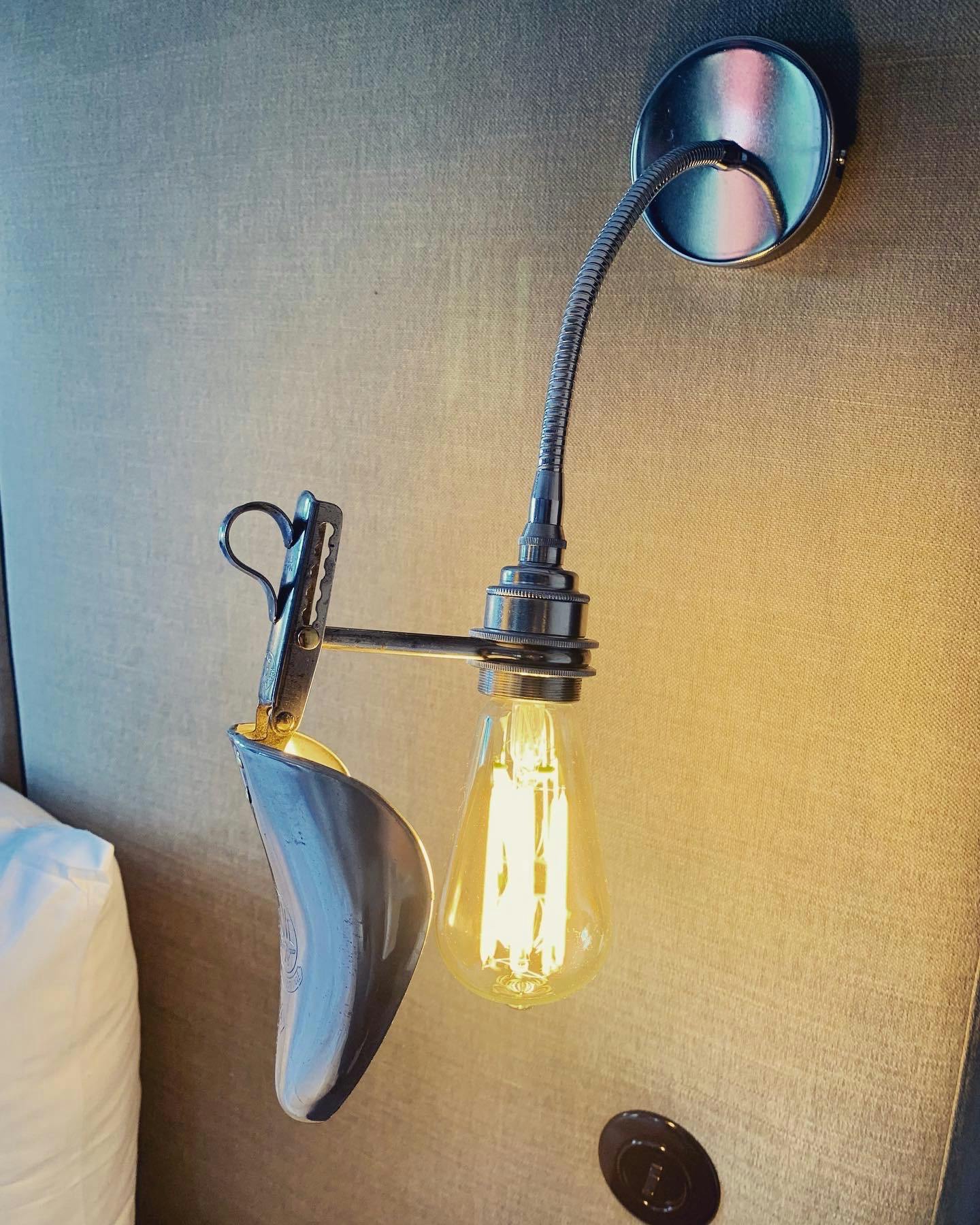 What data do you use of guests that are arriving or staying with you?
'The guest profile has changed, and we have welcomed many Dutch guests. We respond to this by making an export from the PMS on email addresses per country and for example send a staycation mailing in Mailchimp, through which we have received many positive reactions and concrete reservations! The moment you meet a guest, the travel experience begins. In the email correspondence we try to adopt the tone of voice of the guest and write a nice response, this is a great way to make people happy and the guests are already looking forward to it. An after-stay mail works well for us, it contains two calls to action buttons: if guests have something to complain about Puck receives a message or if guests want to write a review it links to Tripadvisor. We have a top 3 listing there. We could do more with guest profiles.'
Want to know more on this topic? Visit the Independent Hotel Show and follow the session 'How well do you know your guests'.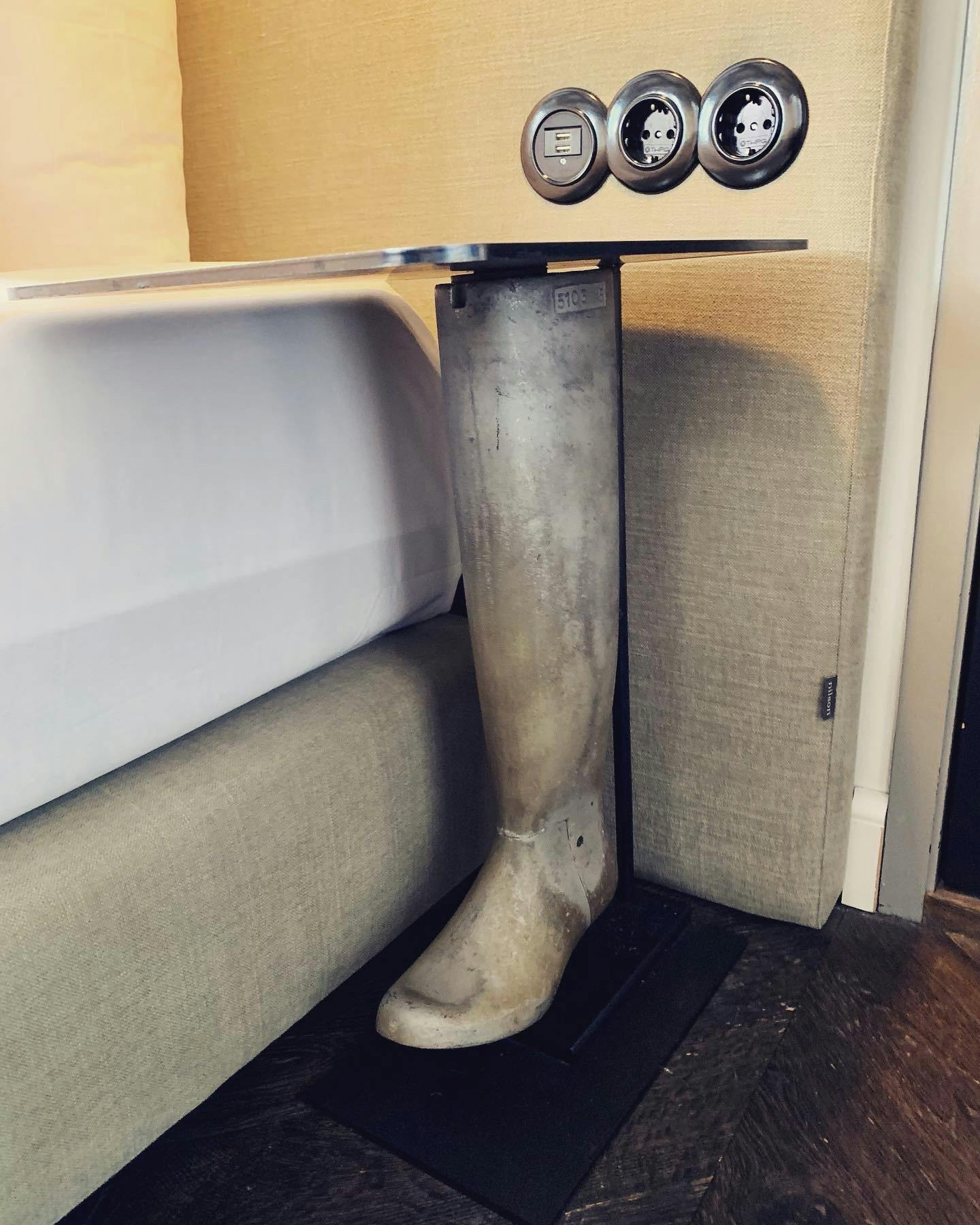 -What is your most memorable or special moment with a guest who stayed with you?
'In the context of cheers to our mistakes and humorous moments we don't want to forget and blunders of our own, Puck and I have a storytelling app. The hotel world is full of surprises. For example, we have an Italian guest who really responds to everything, creating a personal bond. We also refurbished the outside and the shutters had to be reinforced so that we can weather storms like Corrie. During the preparations I wanted to inform everyone in English and got the words 'scaffold' and 'jetty' mixed up. They both mean scaffolding, but a jetty is a landing stage where you moor your boat. Fortunately, a guest drew our attention to it, but in the meantime a dozen e-mails had gone out with this blunder.
Another special moment was the stay of Mr. Brouwer's grandson. His father had worked in the former hotel all his life. He lives in the US and was in the Netherlands for his father's funeral. During the tour, tears came to his eyes, and he said he was glad that the hotel had been renovated with so much care. This touched me and made me proud because I was able to add something to the property and didn't paint it purple and thought nice location... Let's go.'
What do you do to get more direct guests?
How do you invest in that? 'For the coming year, we have decided not to be bookable with the booking parties on busy days. We are keen on revenue management and a lower price of 5-10% direct. We have an attractive website, and many guests find us through Instagram. Because we are small, we can switch quickly and guests get a quick response. Instagram works well for us, we are an Instagrammable hotel. If I invite an influencer via Tiktok, I immediately get reservations afterwards. It's not always measurable, but because the lines are short, you can see more quickly if something measurable comes out of it. An additional advantage of social media and influencers is brand identity. People want to work for us because the picture is right and there is a lot of professional images online. We invest in influencers, but I spend less on recruitment.'
What should you pay attention to with Influencers? I ask Michelle because she has a lot of experience in this field and many hotels struggle with it. 'The best way is to look at it is case by case, it's not just about the number of followers. I look at the engagement ratio, this needs to be higher than 3%. This indicates how many reactions there are to posts and how active the network of the influencer is. Does the influencer fit in with your target group? Maxime Meiland can have many followers, but do these followers also choose my hotel? A travel couple with thirty thousand followers can be much more interesting due to a high engagement ratio within the target group if they make a special about Amsterdam. I always set several conditions, for example, I want to be able to use the content myself and we sometimes agree on the number of expressions or type of expression if someone is good at reels, for example. Depending on the research, I'll either pamper someone completely, with helium balloons and breakfast in their room, so that I can use every opportunity to generate good exposure, or I'll offer the room at cost price. Don't be afraid to say no and be clear about your wishes. I now invite someone 1-2 times a month during Corona and once every 6 months during normal times. Sometimes you are lucky, we had a Youtuber in the hotel with 1.5 million followers who gave Puck a tour and that can really have an impact, 1300 reactions! We now have guests at the front desk who say they found us via Youtube. For Facebook I use the same content as Instagram, Tiktok we use for The Craftsmen Kitchen. Now I'm totally into reels, beautiful videos via Instagram.'
What do you expect from 2022?
I am a positive person, and I am sure that everything will turn out fine. Fortunately, we already have a lot of reservations from March onwards, which gives us confidence. You can't do business based on fear, so I'm just going to enforce it and tell myself not to get stuck in business. We work in an industry with an international playing field, so I'm not just dependent on the Dutch government. If guests from the UK can't come because they must go into quarantine on their return, it will affect the hotel occupancy rate in Amsterdam. In any case, I'm not going to sit around hoping, it's just going to happen.
I am particularly looking forward to 2022. To start running smoothly again, to take the product to a higher level with a higher average guest spend. A fifth value perhaps? The investments must also be earned back'.