Press release Direct Booking Portal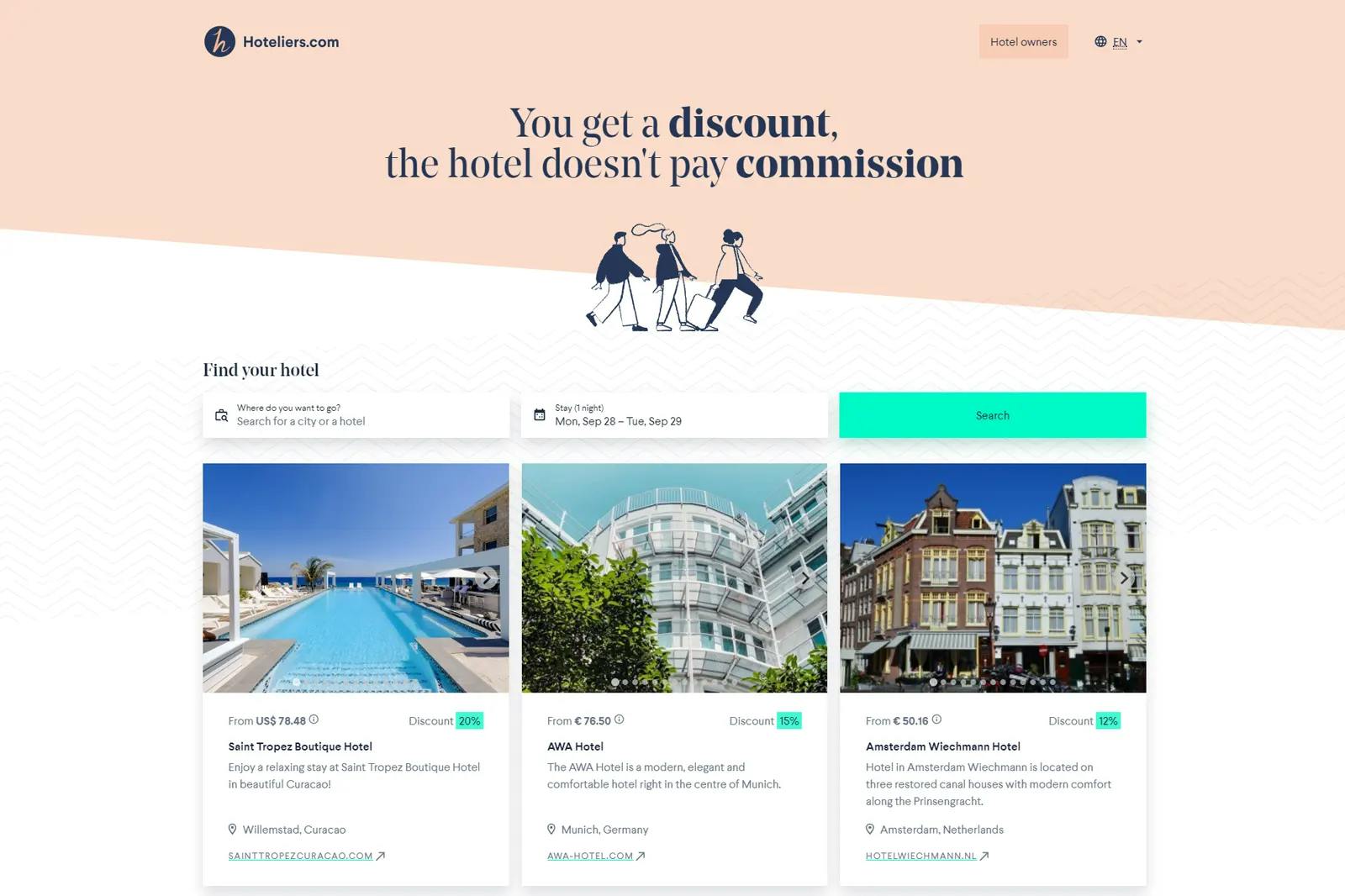 New initiative to book directly with the hotel
What was already known to hoteliers for a long time, is now also becoming clear to consumers: booking sites are not for free. In fact, the sky-high commissions that are charged, ultimately come out of the pocket of the consumer. These kinds of websites can no longer count on the sympathy of the entrepreneur and the consumer is also starting to see this.
Platform economy
It seemed such a great idea to bring together supply and demand online on a user-friendly website. But practice turns out differently. Smart algorithms are used to entice consumers to make purchases, with the aim of maximizing profit. The entrepreneur, on the other hand, sees his margins getting thinner and loses contact with the customer. A number of these intermediaries have come into a bad light, after making billions of euros for years, they are now suddenly requesting government support due to the corona crisis. Something that sparked outrage on a large scale. Time for change, both hoteliers and consumers agree.
Book directly with the hotel
This week the website www.hoteliers.com was launched, a new initiative to book hotels in a fair way. Consumers can view and compare hotel prices and availabilities and then click through to the hotel's own website to book directly there. Hotels have the option to share the commission that is saved with the consumer. This website is an initiative of Hoteliers.com, which is celebrating its 15th anniversary with a relaunch of the website it once started with.
The hotel's own website
The hotel's own website is on the rise, the ease of booking nowadays equals in many cases the booking sites. There is also often more information about the current security measures and special packages that hotels only offer through their own website. 'What better place to book a hotel room than on the hotel's own website? We offer the same room at a lower price, but because we do not pay high commission costs, we have a better margin and the guest is cheaper off. A classic win-win situation. Hopefully this will mark the end of the commission era,' said Hendrik Jan Jenner, Revenue Manager of Luxury Suites in Amsterdam.
This article was published in the following media: