Press release Hotel Con Corazón
Hoteliers.com supports the Con Corazón Hotels.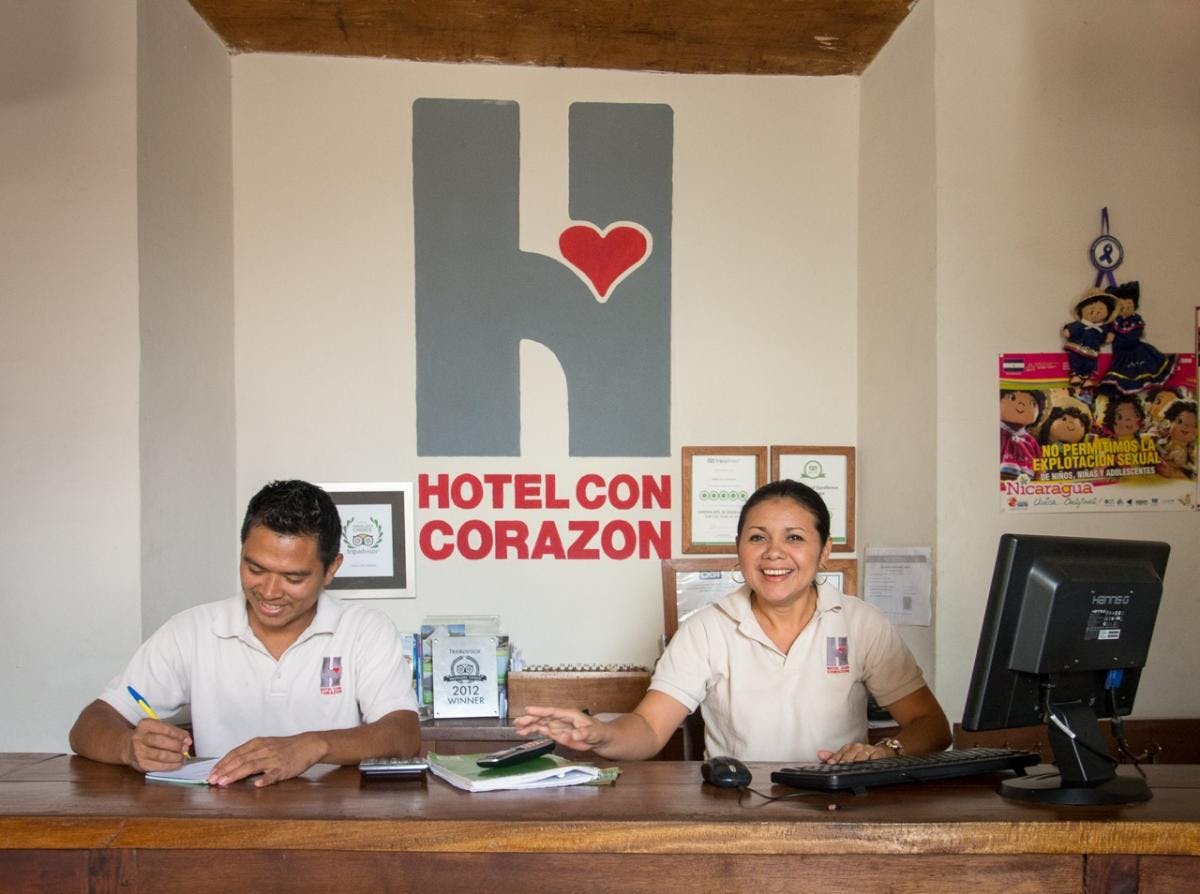 Hoteliers.com supports the Con Corazón Hotels
Hotel Con Corázon is an extraordinary hotel in Nicaragua, since they invest 100% of their profits in improving local schooling. Ever since the opening in 2008, hundreds of children have received a chance for a better future. Hotel Corazon's concept is very successful – so successful in fact, that they're opening a second hotel, with the same aims and goals, in Oaxaca, Mexico.

Hoteliers.com has supported Hotel Con Corázon for years, by providing their booking software to the hotel and to the new hotel in Mexico as well – free of charge. "Even if it's just a small contribution we're making, this great initiative is very close to our hearts", says Patrick Brand, Director of Business Development at Hoteliers.com.

Hotel Con Corazón literally means 'with the heart'. The first hotel opened 10 years ago in Nicaragua., by two social entrepreneurs from The Netherlands. Besides their educational programs, they also stimulate the local economy by using regional products only. The hotel also serves as an educational centre for their employees, where they learn about working in hospitality. You can read more about their great work by reading their impact study here: www.hotelconcorazon.com/images/impact/impact-2016.pdf and by visiting their website: www.hotelconcorazon.com.

Hoteliers.com offers a variety of services, such as developing hotel websites and providing booking software and marketing services. Their goal is to help hotels to receive more direct and commission free bookings, and to ultimately achieve better results. Go to company.hoteliers.com to learn more about Hoteliers.com.