Template Sky Lounge
Template Sky Lounge is the perfect template to showcase the hotel to guests online.
Request a demo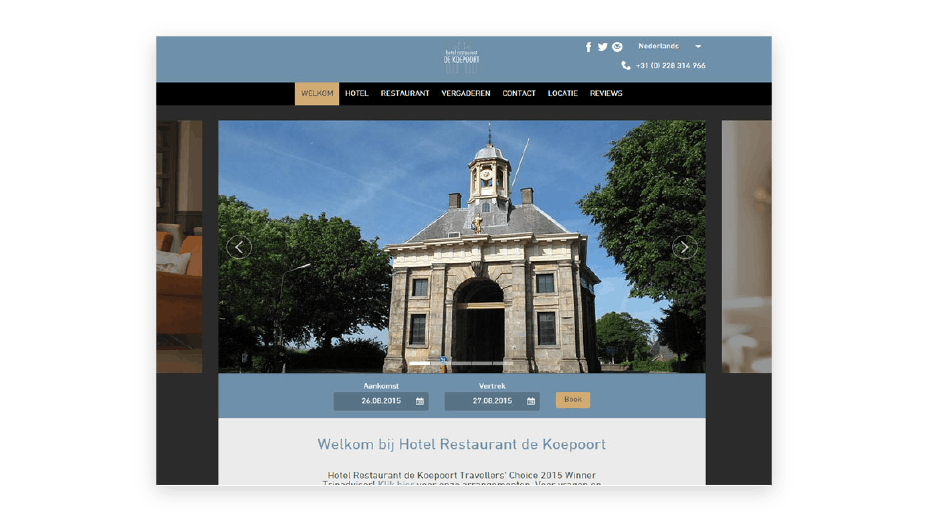 Template Sky Lounge
This template can be fully adapted to the corporate identity of your hotel, so that each website has its own identity.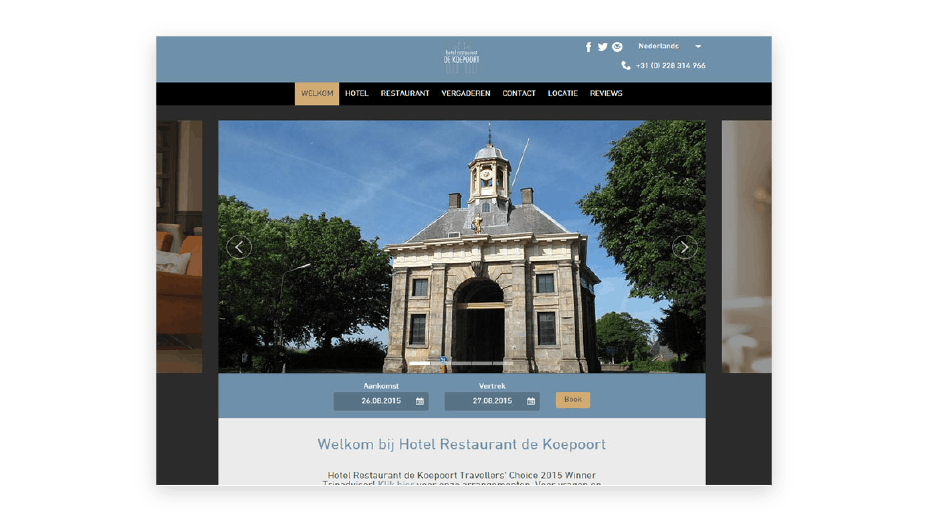 Smartphone, tablet and desktop
This template is also optimized for different devices. The website adapts to the size of the screen, with the 'Book' button always visible.