Price Check Pro
Real-time price comparison
Price comparison widget on your website
OTA Prices reporting tool
Generate more direct bookings
The Price Check Pro consists of a price comparison widget that can be placed on your website and an OTA Prices reporting tool, which allows hoteliers to see exactly what booking sites are doing with their prices.
Get a quote
Live demo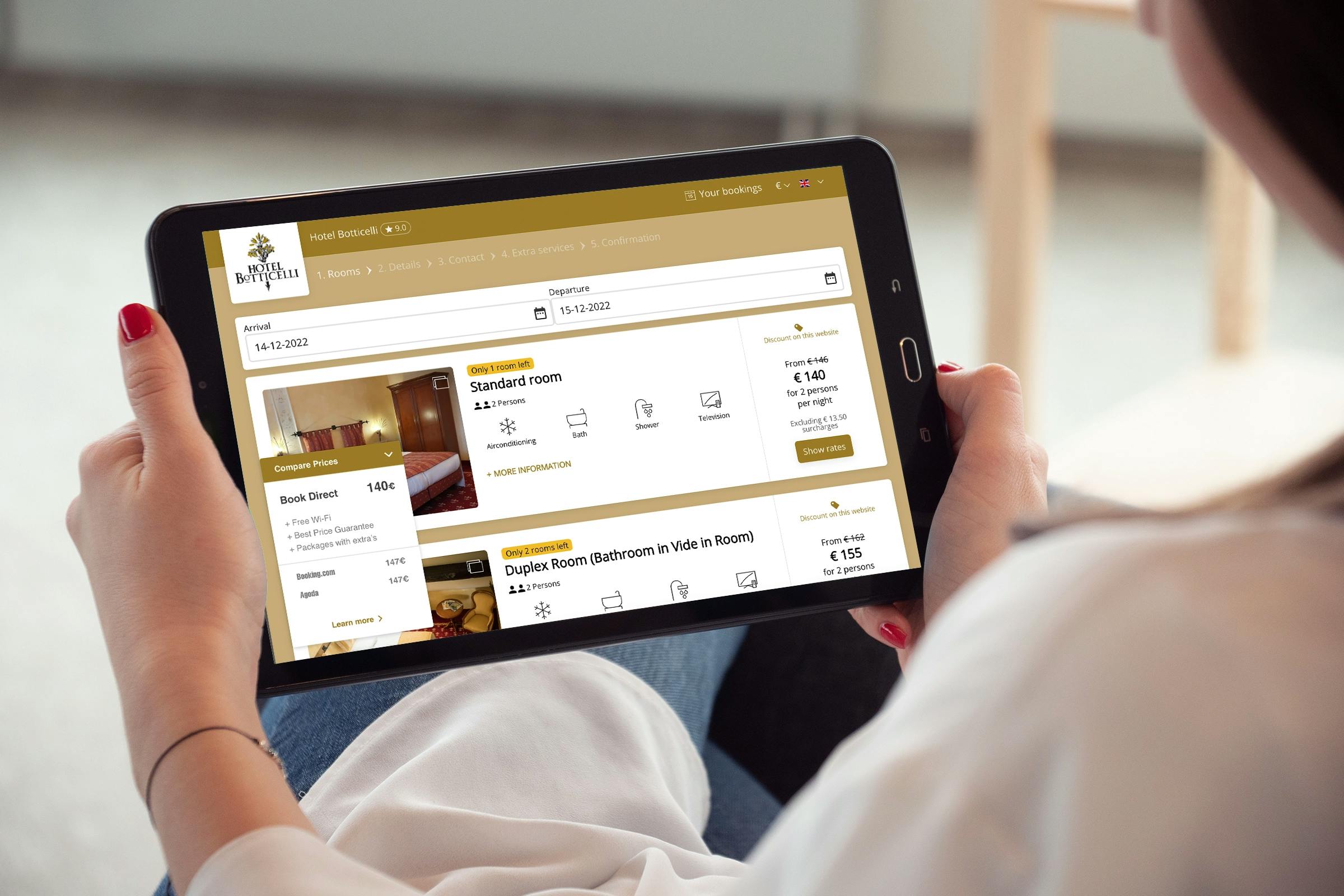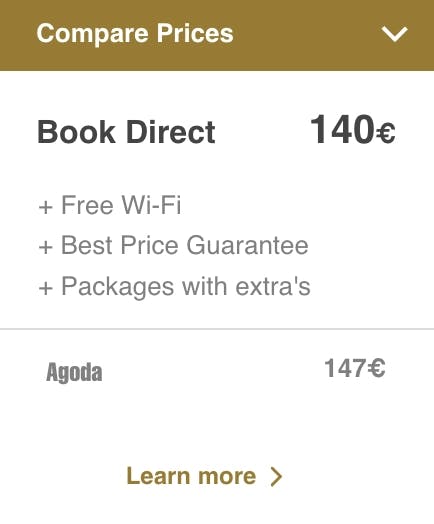 Price Check Widget
By adding the Price Check Widget to your Booking Engine, you guarantee your visitors the best possible price. This prevents them from searching and booking elsewhere.
Besides guaranteeing the best rate, in the Price Check Widget, you can also remind your visitors of the advantages of booking direct. In this way, you convince your guests to book the best deal and generate more direct bookings!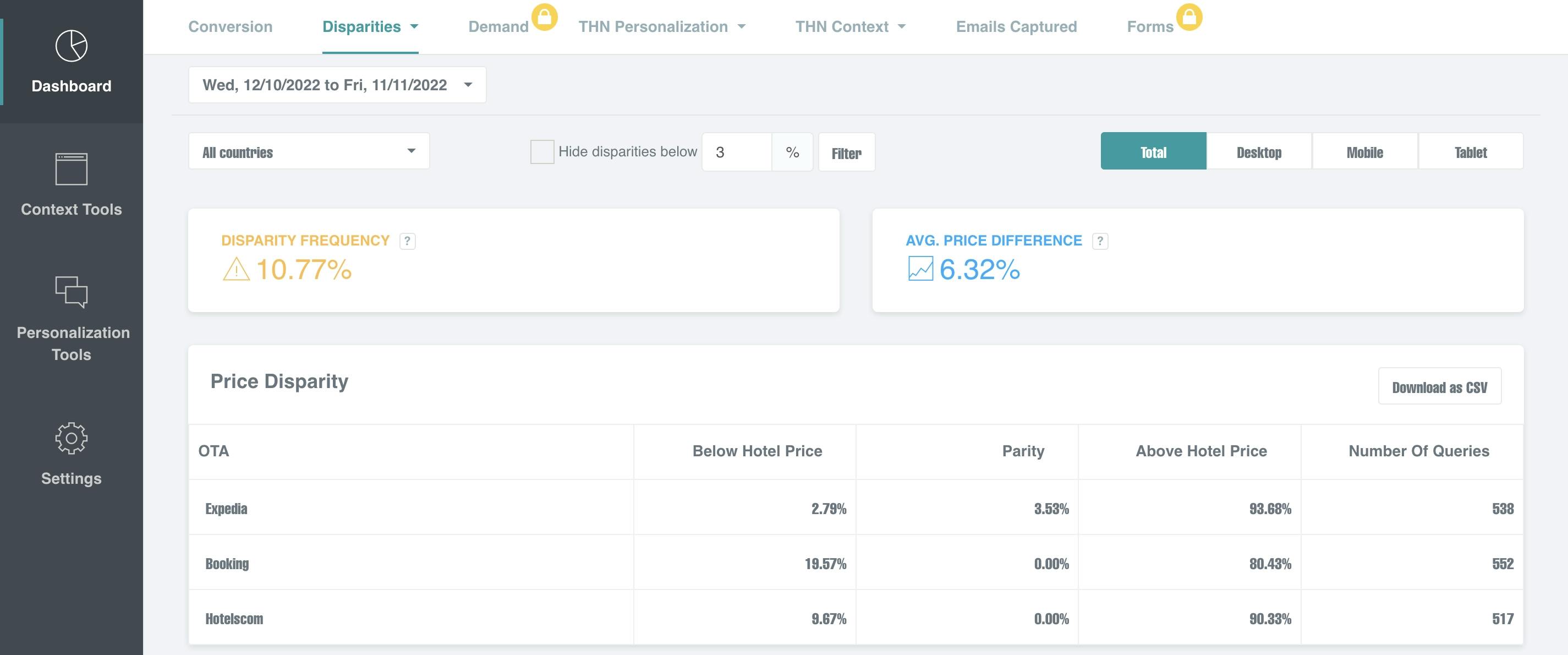 OTA Prices reporting tool
With the OTA (Online Travel Agent) Prices reporting tool you as a hotelier can see exactly what booking sites do with your prices. Nowadays, booking sites increasingly undermine the direct price of a hotel. This can lead to fewer direct bookings.
With the reporting tool you can see which prices booking sites use for your hotel at a glance, and when they are lower than your direct price. You can use this information and ask the booking sites in question to stop undermining your prices, in this way you can guarantee the best price on your own website, leading to more direct bookings.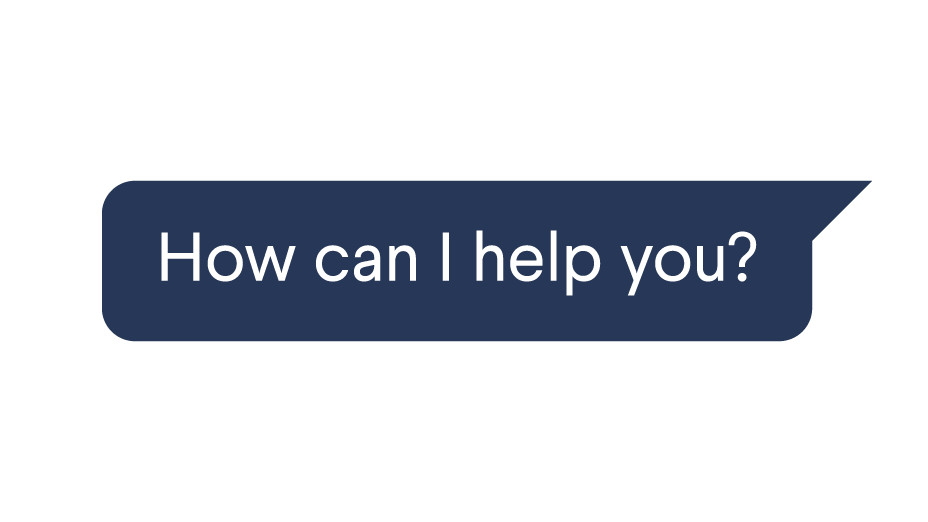 Personal support, in English
A Hoteliers.com consultant will help you with the ideal set-up for your hotel. Besides that, you'll get one point-of-contact to help you out with all your questions.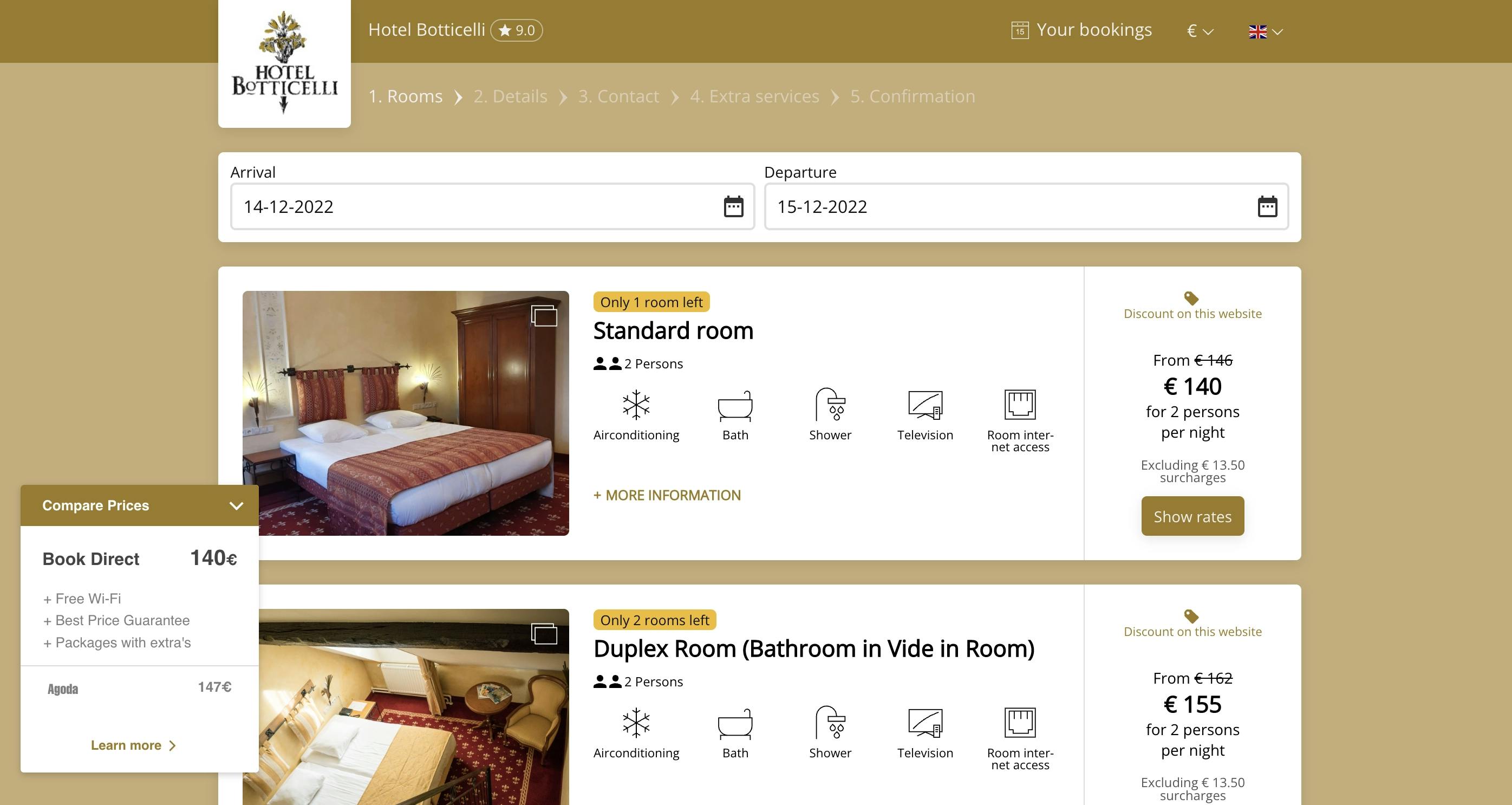 Check out our 5 star reviews!
The average review score of Hoteliers.com on Google is five stars! Click on the button to read some reviews about how hotels experience our services, of which we are very proud.
Frequently Asked Questions (FAQ)
Price Check Widget