Market developments
Booking directly with the hotel is gaining popularity
August 2021 - The effects of the corona crisis for the hotel industry are far from good. Nevertheless, there are also some bright spots that will hopefully initiate a lasting change. The most notable development is that the percentage of direct bookings at hotels has increased from an average of 20% in 2019 to 30% in 2021 over the first 7 months of the year, according to Hoteliers.com's survey of more than 100 hotels.
Back to Industry Insights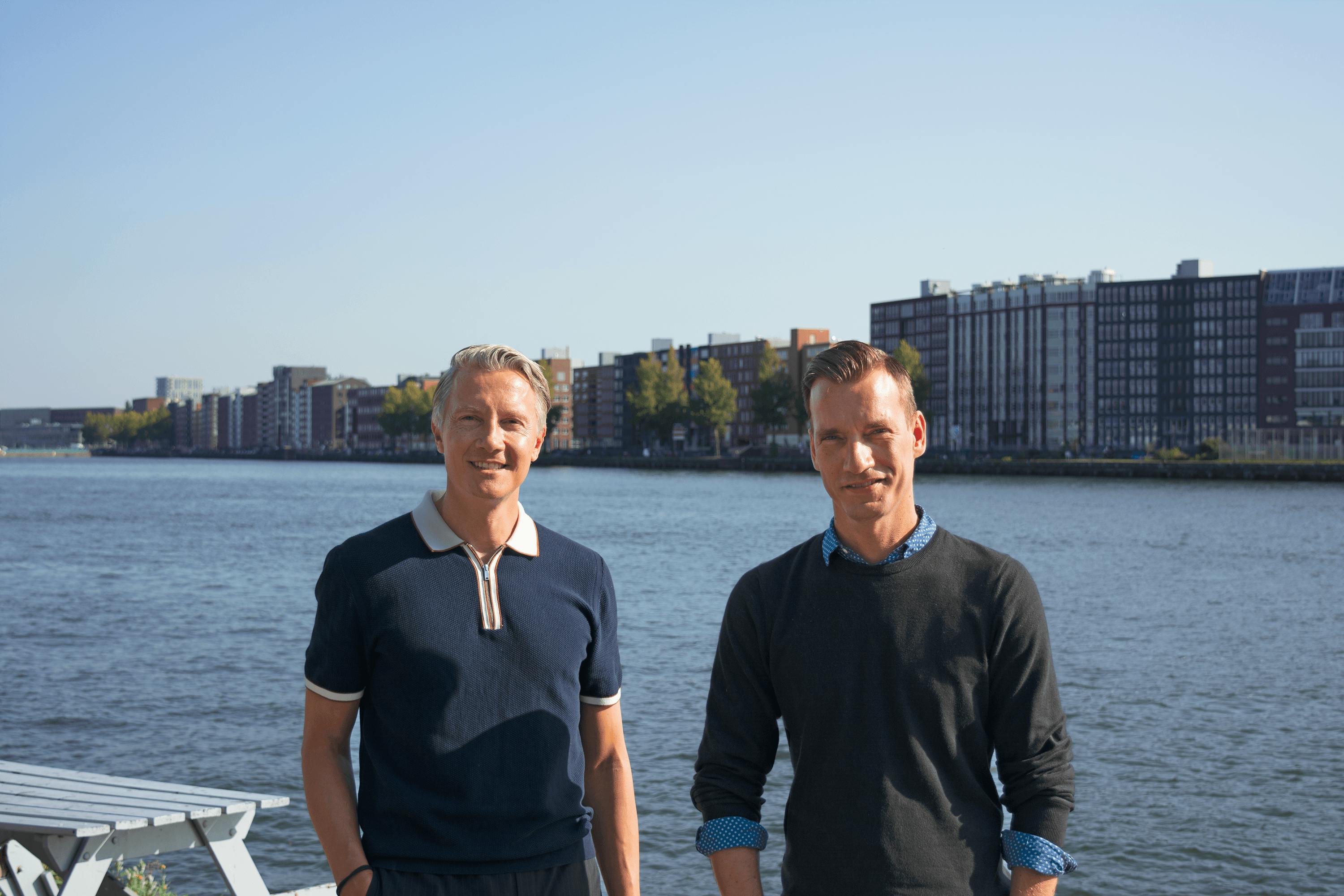 'It's been our mission for 16 years to stimulate the growth of direct bookings and despite these pessimistic times, it's great to see a staggering 50% increase in the direct channel. This creates a huge saving in commission costs for hotels which is much needed,' says Patrick Brand one of the founders of Hoteliers.com. The percentage of direct bookings differs significantly between rural hotels, coastal hotels and hotels in cities. In this article we explain why this is the case and how you, as a hotelier, can generate more direct bookings using a handy checklist with 11 tips.
Rural hotels are winners in the crisis
Right from the start of the crisis, we have seen that rural hotels are scoring the best during this period. Many rural hotels are even doing better than before the crisis because people still want to go out and prefer to do so in a quiet place in nature. For rural hotels, the percentage of direct bookings has increased from 22% in 2019 to over 37% in 2021. The increase here is the largest with a stunning plus of 70%. This is almost entirely at the expense of Online Travel Agents (OTAs) who saw their market share drop from 77% in 2019 to 60% in 2021 among this group. A notable riser are GDS bookings. Even the GDS systems have been able to find their way to this popular group of hotels and see their market share increase from 0.6% in 2019 to 2.2% in 2021.
There are several reasons for this large increase in direct bookings at this group of hotels. The higher demand makes it easier to close rooms at OTAs earlier, selling them only through their own channel and thus saving commission costs. There is also a trend where guests are looking for up-to-date information about the hotel, which is best provided by the hotel itself. For example, whether the swimming pool or sauna are open with the current measures. In addition, guests indicate that the direct contact with hotels is experienced as pleasant in case of a change in the booking dates, with OTAs this is often more difficult to arrange by phone. Finally, packages play a role, especially for hotels with a restaurant it is attractive to offer packages consisting of an overnight stay with dinner. There is a lot of demand for this and by not selling these packages through OTAs, more people will book directly.
Coastal hotels already scored well with direct bookings
The increase in direct bookings at coastal hotels is the lowest, but this is because this group has traditionally already scored very well. The percentage of direct bookings was already 28% in 2019, which is a great number and has risen to over 34% in 2021, an increase of 22%. Returning guests who book directly more often are the force behind this high percentage of direct bookings, but the seasonal influence is also an important factor. Coastal hotels can respond well to high demand in high season or last-minute bookings when the weather turns nice. Again, when there is high demand, more rooms can be sold directly by giving less availability to OTAs.
OTAs are strong in the city
The city is the territory of the OTAs, with their powerful marketing machines they appeal to international audiences who book mostly in the cities. The OTAs were very strong in the city with a market share of 82% in 2019 and are now down to 77% in 2021. The percentage of direct bookings in cities was 16% in 2019 and has increased to 22% in 2021, still a nice increase of 35%. It should be noted here, however, that the total number of bookings in the cities is a lot lower for the time being. This is mainly due to the fact that visitors from important markets such as the UK, Asia and the US stayed away. The busy city centers were also avoided by the more local target groups. The most recent development is that pick-up in the cities seems to be picking up very cautiously with vaccinated travelers from the US and the easing of travel restrictions from Germany.

11-point checklist for direct bookings
The percentage of direct bookings has increased at all the hotels surveyed. It is important to maintain this percentage during the further recovery of the market and preferably to expand it even further. Use this handy checklist with 11 tips for more direct bookings:
1. Claim your real estate
The visibility of your hotel in the search results is very important. Make sure the Google business listing is claimed by your hotel and filled out properly. Recently it has become possible to get a free price listing in Google in addition to advertising. This can be done through partners of Google such as Hoteliers.com, all hotels using the booking module of Hoteliers.com are automatically included with a free price mention in the Google search results.
2. Make use of Branded Google Ads
The vast majority of bookers orient themselves via Google first. Therefore, in addition to the organic listing, make sure your hotel is prominently featured with ads in the search results when people search for your hotel name and a paid listing in Hotel Ads. This is really low-hanging fruit and is guaranteed to provide a good return on your advertising budget.
3. Clearly demonstrate the benefits of direct communication
Offer at least the same flexibility in cancellation terms as OTAs and show it. For example, place a clear banner on your website with the text "Change of plans?" and explain what your cancellation policy is. Be as flexible as possible and offer the guest the possibility to easily communicate with your hotel about this: 'Give us a call and we will adjust your travel dates! This is what the consumer needs.
4. Make sure website translations connect with your target audience
Provide a good responsive hotel website with a user-friendly booking module, on which the story of your hotel is well told. With beautiful pictures and as much actual information as possible. For example, about the measures you have taken in the hotel and what there is to do. Focus on the local market and surrounding countries, make sure your website is available at least in German, but preferably also in French.
5. Sell popular data directly as much as possible
Try to sell popular data as much as possible through the direct channel. Close rooms for dates with high demand on OTAs via the channel manager so that they can only be booked directly.
6. When booking directly, provide discount on more expensive rooms so that the price score is not negatively affected
Some OTAs penalize hotels that offer a lower price on their own site. Bypass this negative price score by keeping the price of the cheapest room the same as the OTAs, but give a discount when booking directly on more expensive rooms. Just make sure that the rate of these more expensive rooms does not fall below your cheapest price. This way you will stimulate upgrades and more sales, while not negatively affecting the ranking with OTAs.
7. Create a unique offer
Make your hotel website distinctive, for example by creating a page where you tell the guest what to do in your hotel during the Christmas holidays, including pictures of your hotel in Christmas spirit. With personal stories, or storytelling, you certainly outshine the boring standard hotel listings on the websites of OTAs. Package deals can also help, combine an overnight stay with dinner or bike rental and create a unique offer on your own site that cannot be found anywhere else online.
8. Manage expectations correctly
Never exaggerate in your texts: if a hotel room meets the expectations of the guest, this will give the best guest experience and review scores. For example, if you have a small double room, call it 'Small double room', this way guests know what they are booking and you avoid disappointment later. It turns out that disappointment has an extra negative effect on review scores. While you might score a 10 if the small double room corresponds to the guest's expectations.
9. Work on your reviews
Proactively ask guests to leave a review on Google or TripAdvisor after their stay. Google reviews in particular play an increasingly important role in getting more traffic to your own website. Mention this when checking out or send a thank-you email with a link to your hotel's listing on Google and ask the guest to leave a review there.
10. Optimize the listing on Booking.com
This may seem like an oddity but a good listing on Booking.com can also generate extra direct bookings and more traffic to your own website. After all, many consumers who find a hotel on Booking.com also take a look at the hotel's own website afterwards, which is a great opportunity to realize more direct bookings. Check in Booking.com's extranet that you have filled in all the requested information correctly and that all the photos of the hotel are up to date.
11. Quit loyalty programs at OTAs
By participating in loyalty programs you reward guests for booking with OTAs. This reward also comes out of your own pocket. You pay the OTAs already 15% commission and on top of that you give the guest a 10% discount. This is the world upside down, stop it! Rather, give this discount to guests who book directly with you.