Hotel Website Pro
Extra tools for more conversion
Show reviews from third parties
Integrate social media into your hotel website
Extra functionalities such as a chat function
The Hotel Website Pro offers a complete set of additional tools that allow you to generate more direct bookings from your website.
View pricing
Plan a demo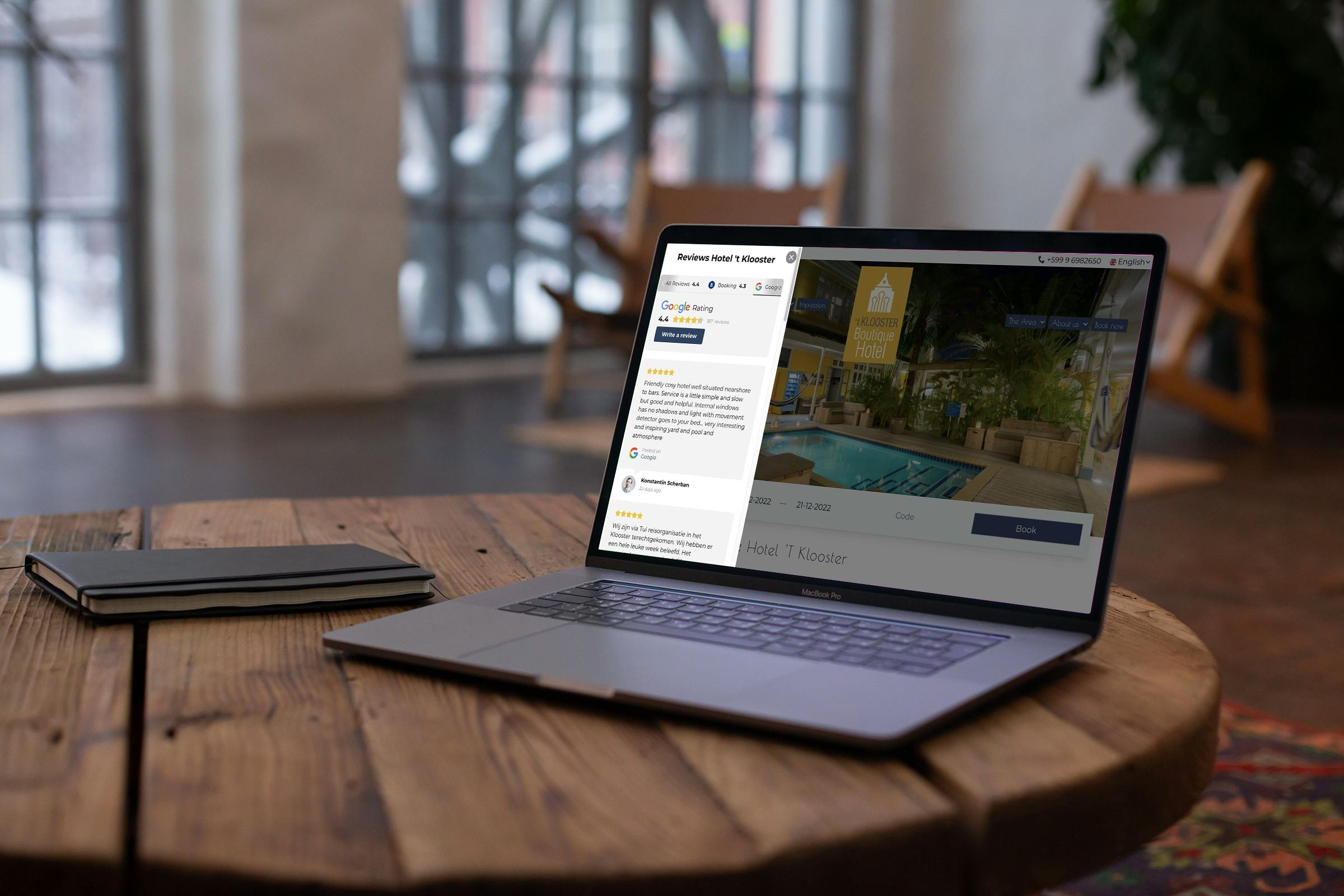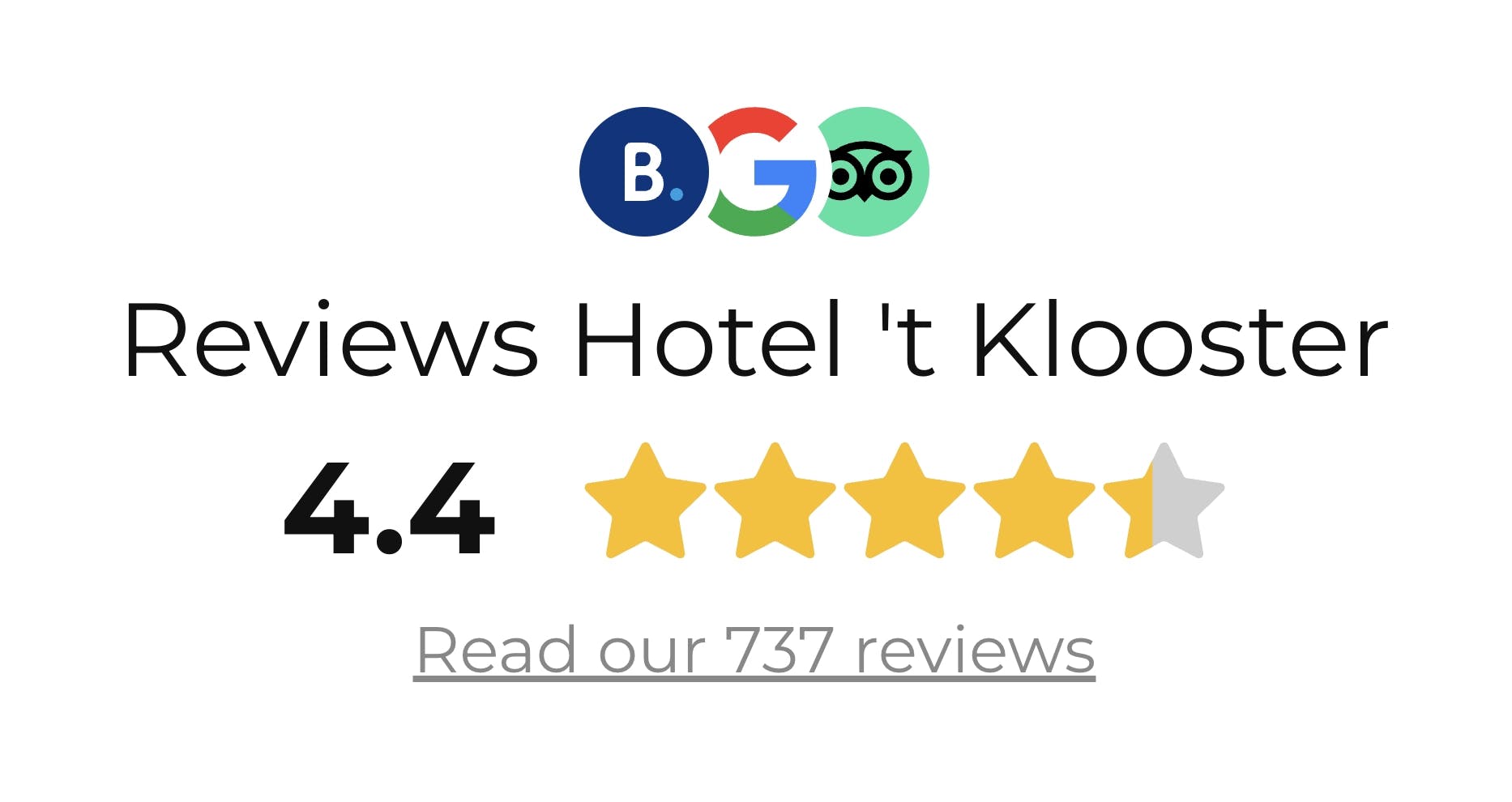 Show reviews from third parties
The review badge allows you to show third party reviews on your own Hotel Website from Booking.com, Expedia, Airbnb, Google and Tripadvisor. Both the score and the text are displayed and you can even choose to only show 5-star reviews. It is also possible to display the reviews of your restaurant or bar separately. By showing reviews from third parties, visitors are more likely to stay on the website and make a direct booking, which saves commission costs!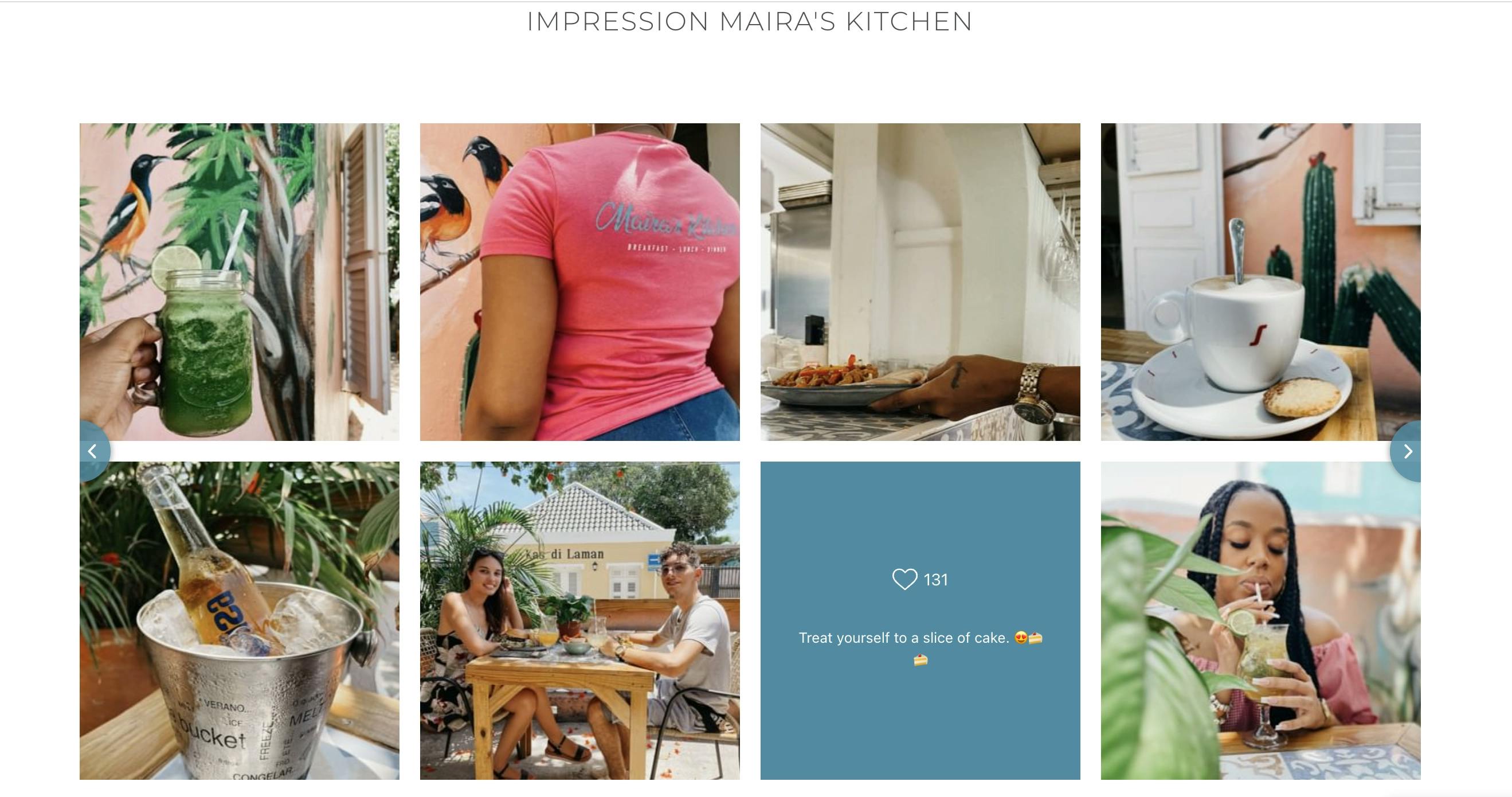 Integrate social media into your hotel website
The Hotel Website Pro includes the possibility to integrate photos and posts from Facebook and Instagram into a beautiful slider within your website. You can also create a separate view for the restaurant, or you can choose to only show posts with certain hashtags. In this way you automatically generate valuable content for your website that keeps it up-to-date and attractive.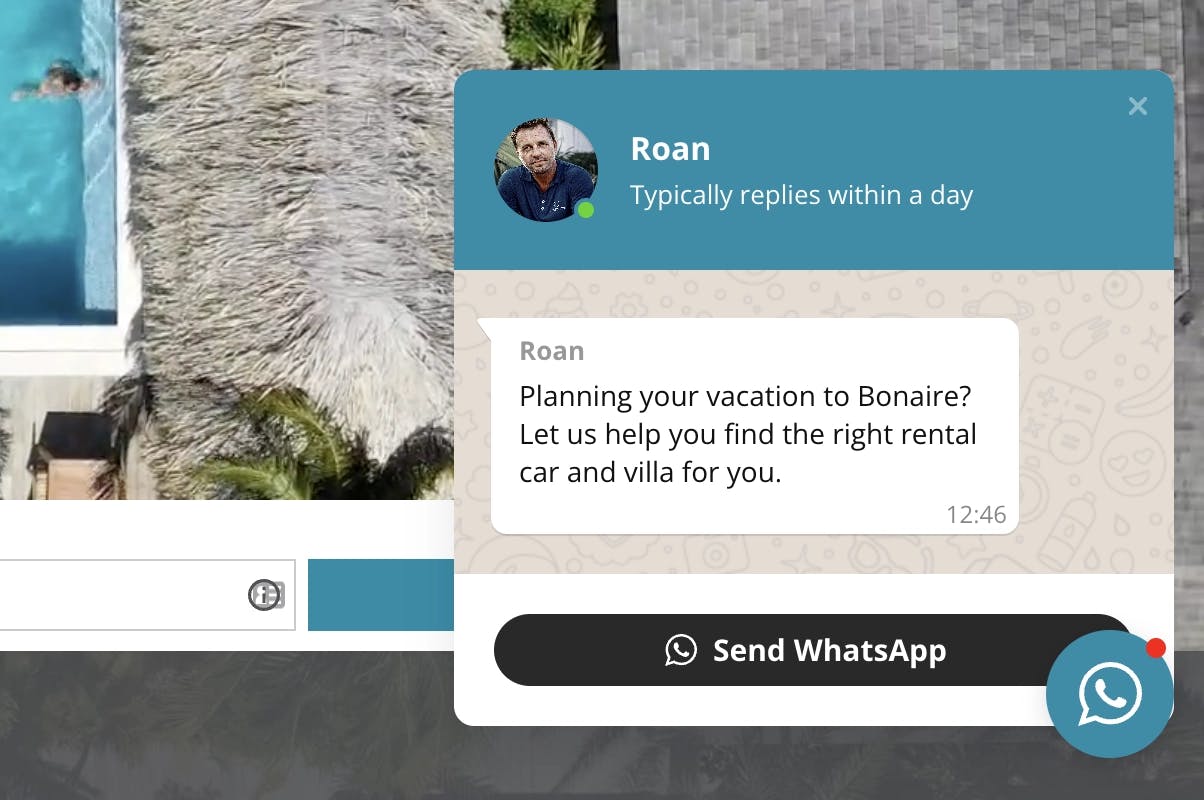 Chat feature
A chat feature can be added to the website, which allows potential guests to ask questions about the hotel. This leads to more direct bookings, as it often clears guests' last doubts before booking and it provides information that booking sites cannot provide. What makes this chat feature truly special is that it can be linked directly to your mobile phone via iMessage, WhatsApp, Telegram, etc. If a guest asks a question on the website, you will receive the message instantly through WhatsApp (for example) and you can easily answer it using your phone.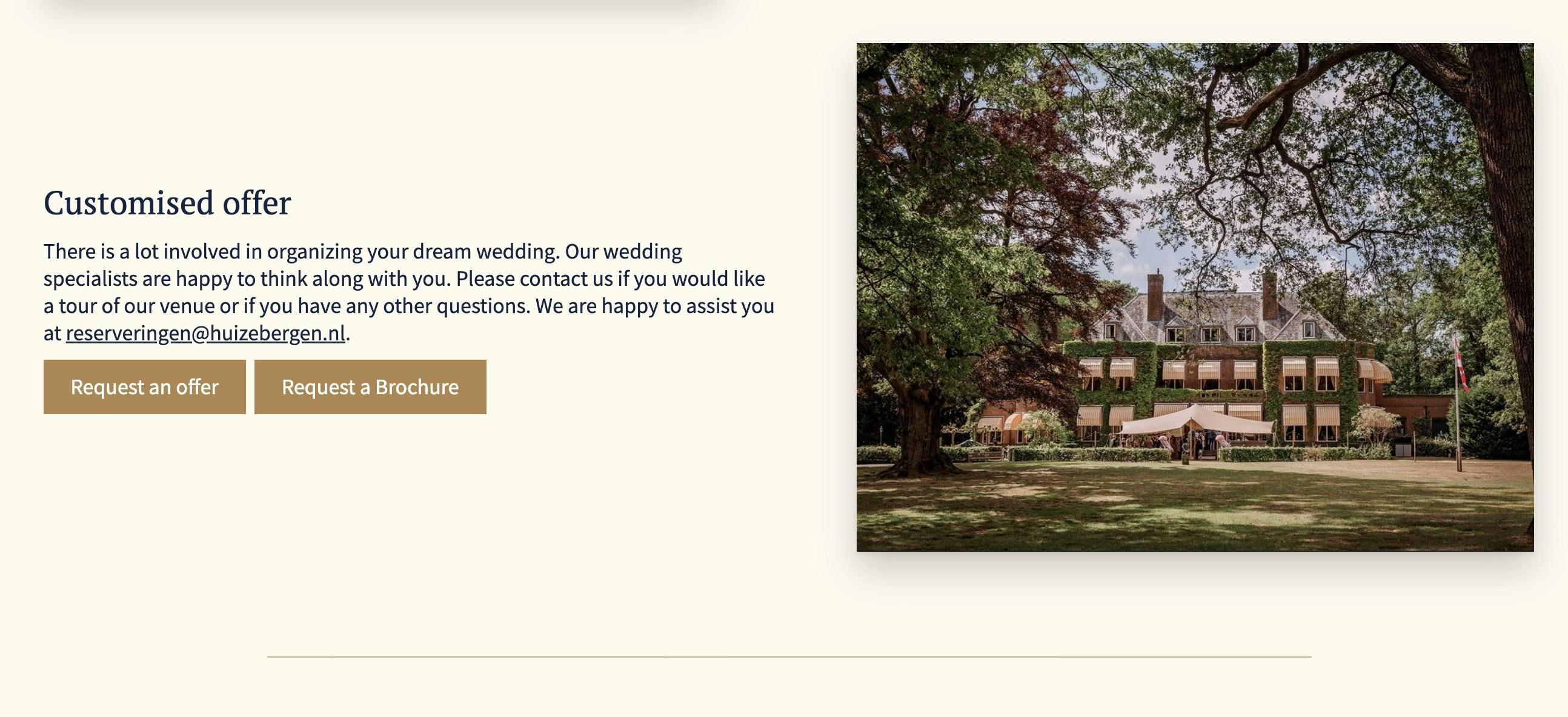 Promotional pages
You can create special promotional pages yourself and add request forms. You can design these completely forms yourself and they can be displayed in a page or as a pop-up. You can create request forms for vacancies, events, weddings, meeting rooms or long-stay requests. You can set the e-mail addresses to which the form will be sent. By adding promotional pages with request form you can easily get more leads and generate additional sales for your hotel.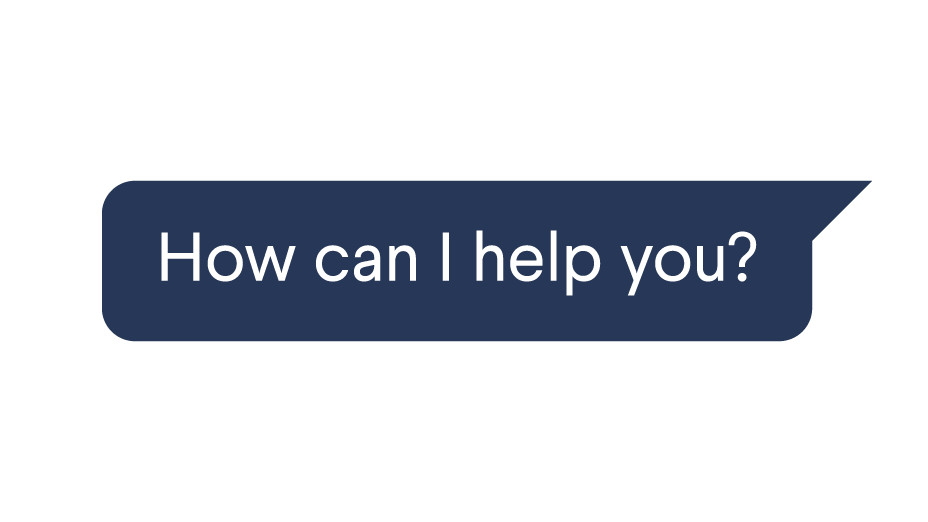 Personal support, in English
A Hoteliers.com consultant will help you with the ideal set-up for your hotel. Besides that, you'll get one point-of-contact to help you out with all your questions.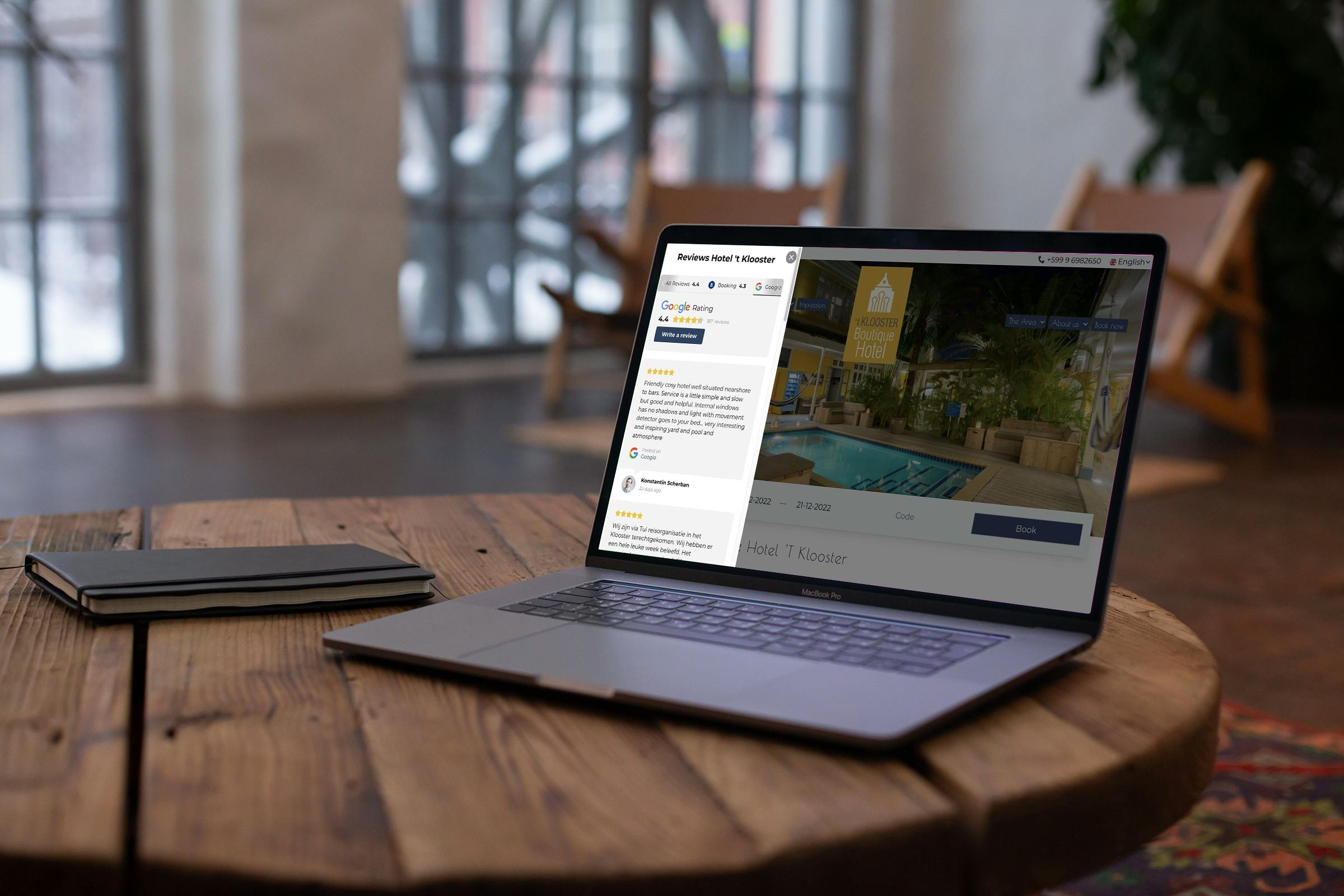 Check out our 5 star reviews!
The average review score of Hoteliers.com on Google is five stars! Click on the button to read some reviews about how hotels experience our services, of which we are very proud.
Frequently Asked Questions (FAQ)
Hotel Website Pro