Template Marquee
Unique & compact
Unique look
Compact presentation
Fully responsive
The Marquee template is perfect for hoteliers who are looking for a hotel website with a unique look and feel and a compact presentation that allows visitors to navigate the website easily.
View pricing
Plan a demo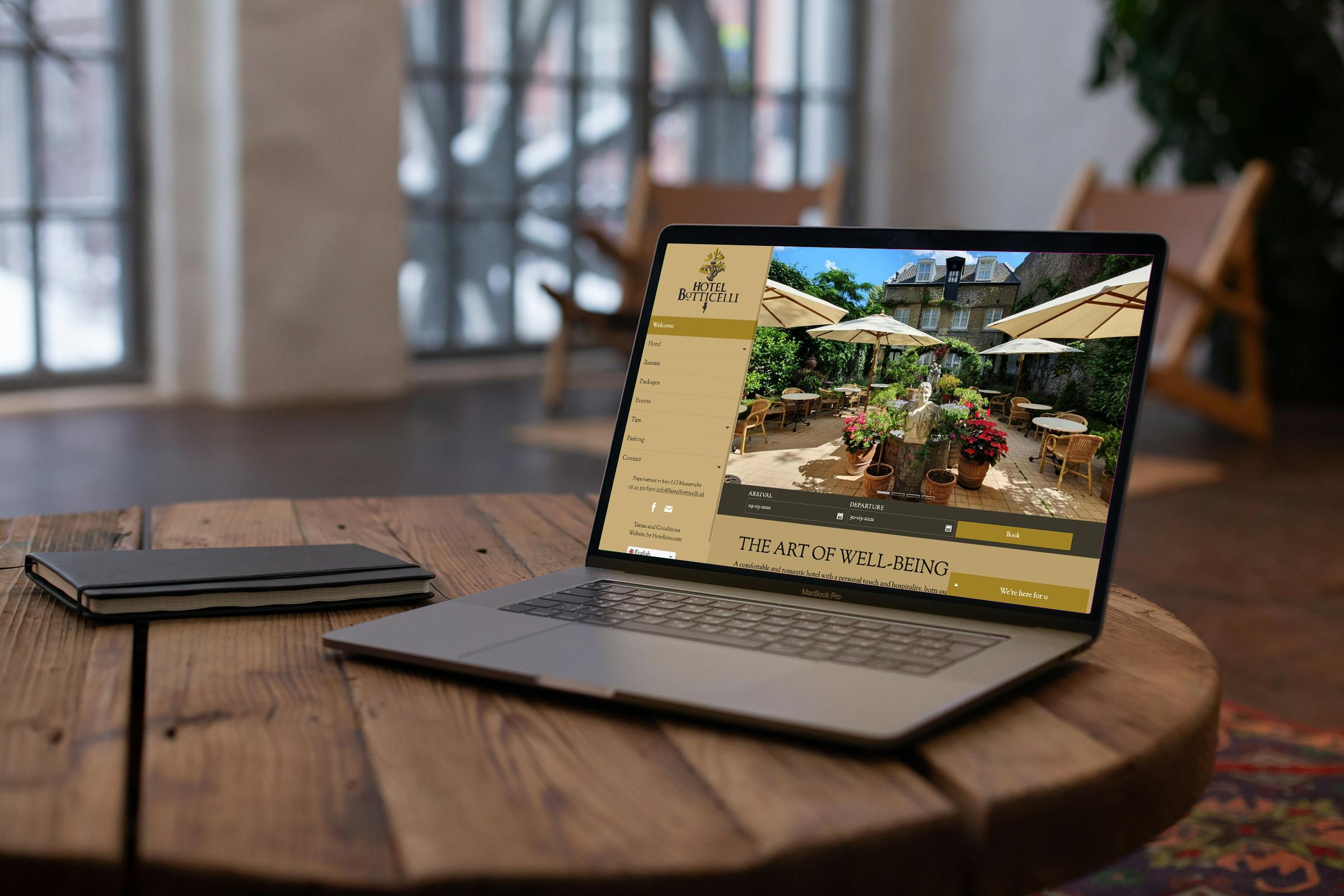 Small but beautiful
With a Hotel Website from Hoteliers.com, hotels can choose from 9 different website styles, also called templates. This template can then be adapted to the hotel's corporate identity. Like the fully responsive Marquee template.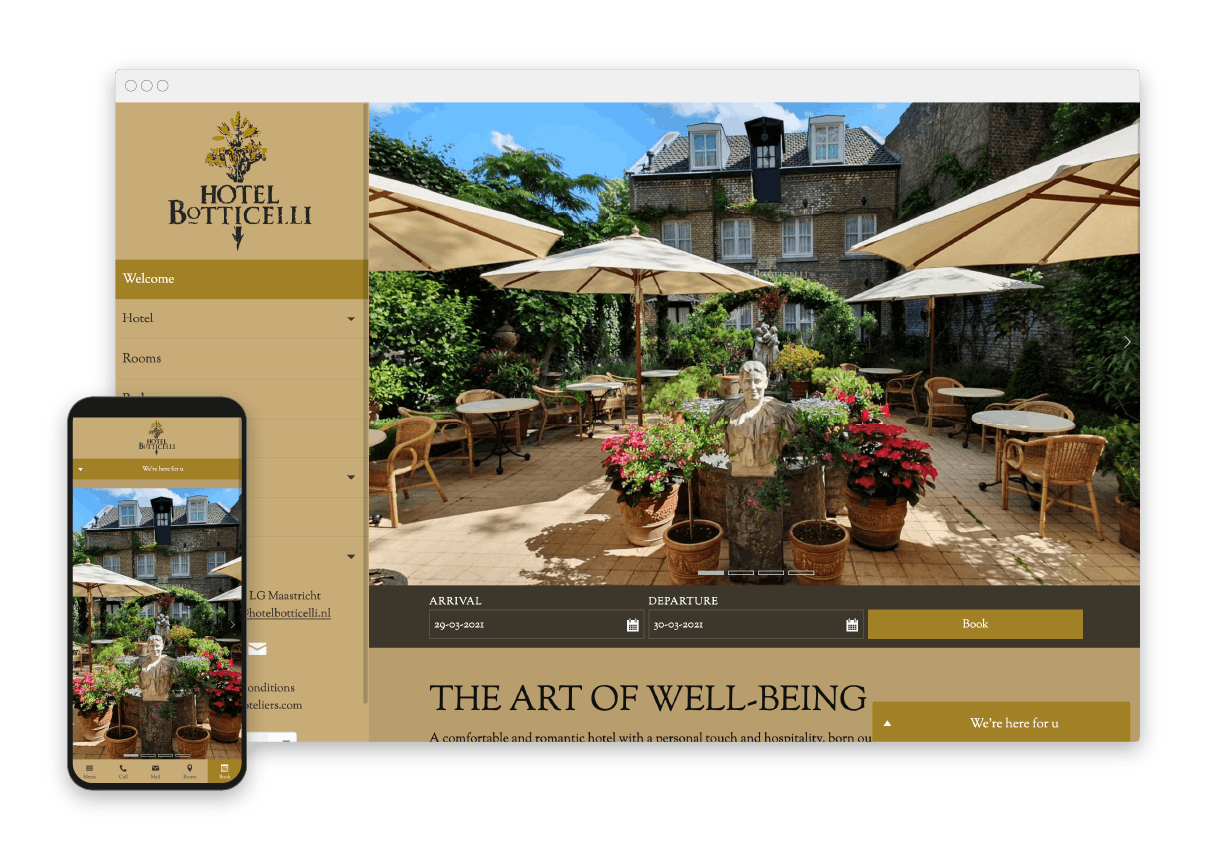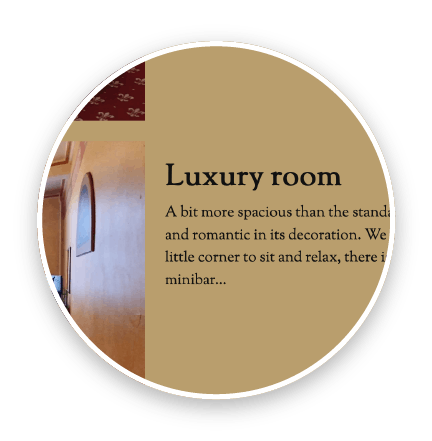 Unique look
The combination of the menu bar on the left and a large atmospheric image in the middle of the website give the Marquee template a unique look. In addition, the booking module is always in sight, so that visitors can easily make a commission-free booking.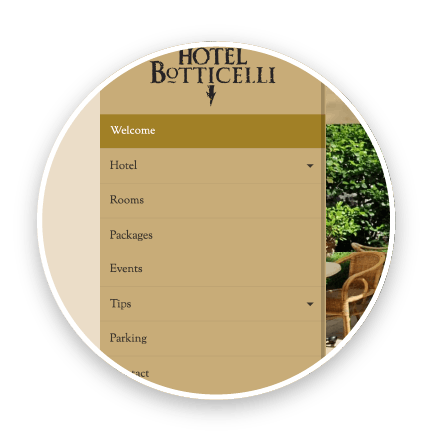 Compact presentation
Because the menu is displayed on the left, the website has a compact appearance and all menu items are visible to the visitor at a glance. In this way, you can easily tell the story of your hotel to the visitor.
More examples
The Marquee template is a popular choice among hoteliers as a style for a hotel website. Here are some examples of hotel websites with the Marquee template in the Netherlands, Belgium and Germany: