Foyer template
Classic & contemporary
Large header images
Quickbooker always in view
Fully responsive
The Foyer template is ideal for hoteliers who are looking for a hotel website that conveys atmosphere in a contemporary way.
View pricing
Plan a demo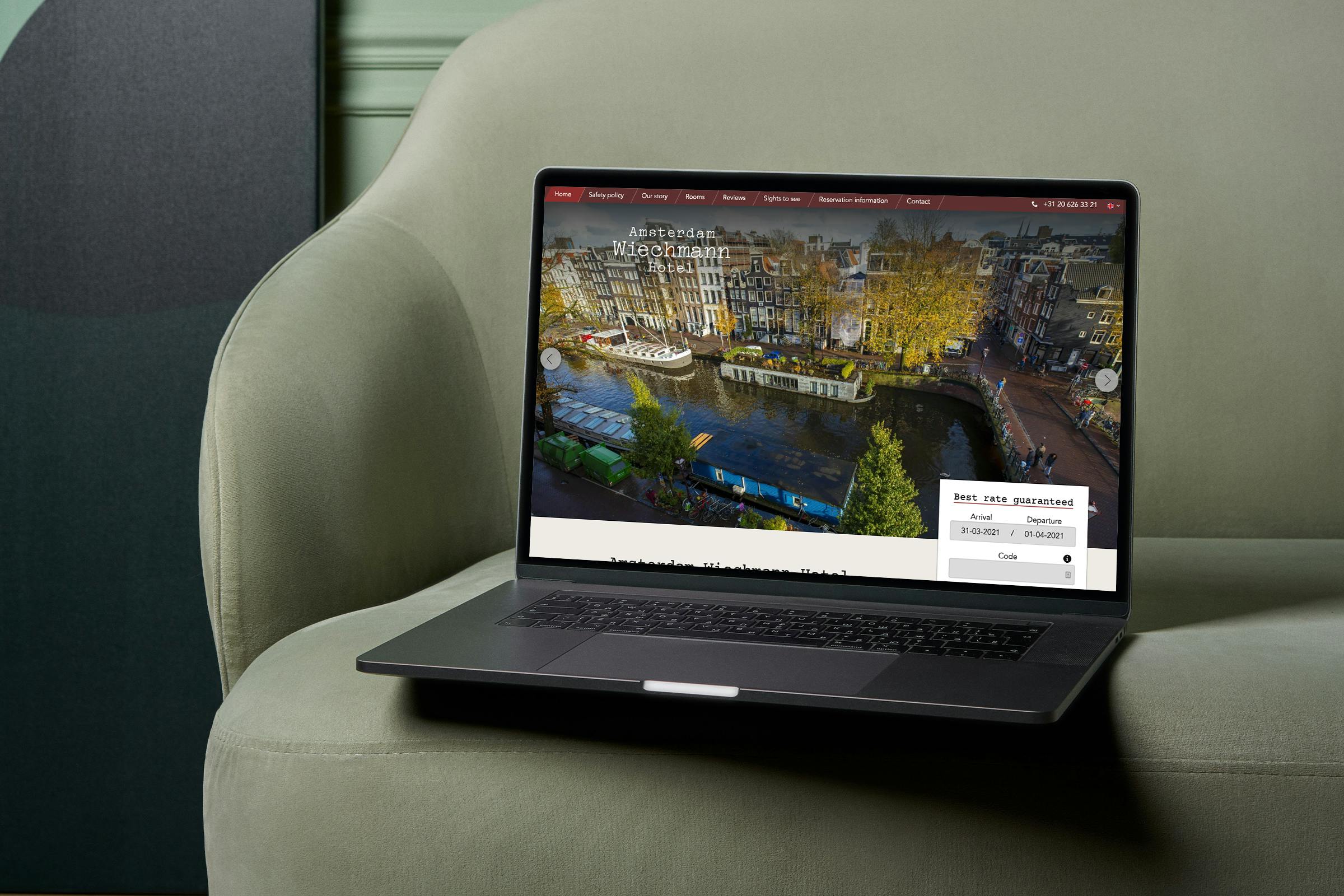 A picture to behold
With a Hotel Website from Hoteliers.com, hotels can choose from 9 different website styles, also called templates. This template can then be adapted to the hotel's corporate identity. Like the fully responsive Foyer template.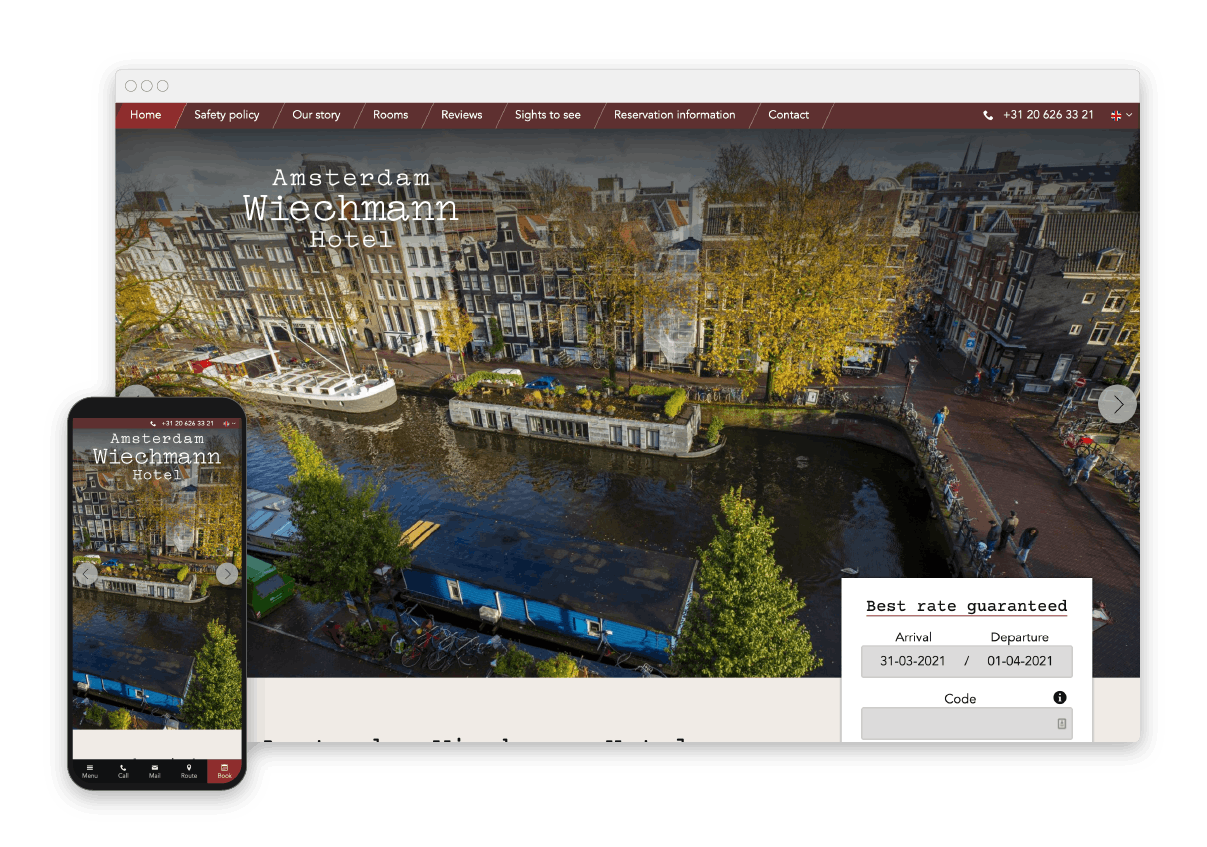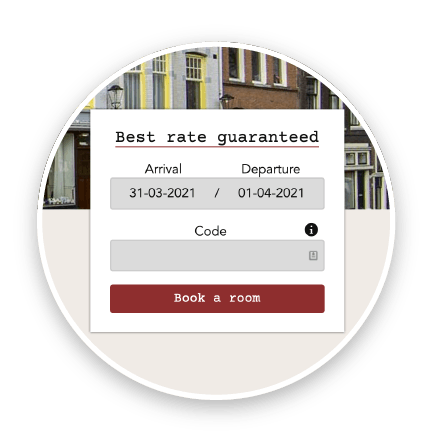 From visitors to bookers
The so-called 'quickbooker', with which guests can view the hotel's booking engine, is always clearly visible, even when visitors scroll down. This template has also been optimized for various devices. The website adapts to the size of the screen, while the booking engine always remains visible.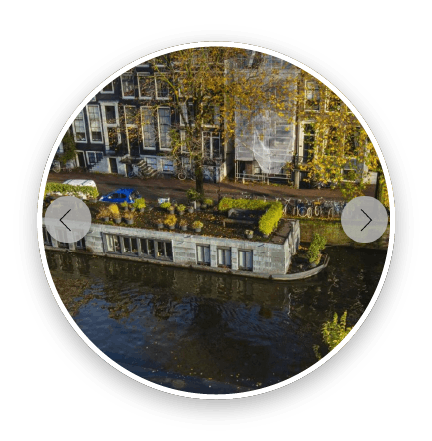 Large header images
At template Foyer, large header images are central, which can be used to visually tell the story of the hotel to visitors.
More examples
The Foyer template is a popular choice among hoteliers as a style for a hotel website. Here are some examples of hotel websites with the Foyer template in Germany and The Netherlands.