Markt information
Interview Elena Drozd
March - 2023 - The Independent Hotel Show will be held again on 14-15 March 2023 in Amsterdam, a seminar and networking event for Luxury & Boutique Hotels. The Director of Business Development of Hoteliers.com, Patrick Brand has been asked by IHS to perform interviews about market developments with some key hoteliers leading up to this event.
Back to Industry Insights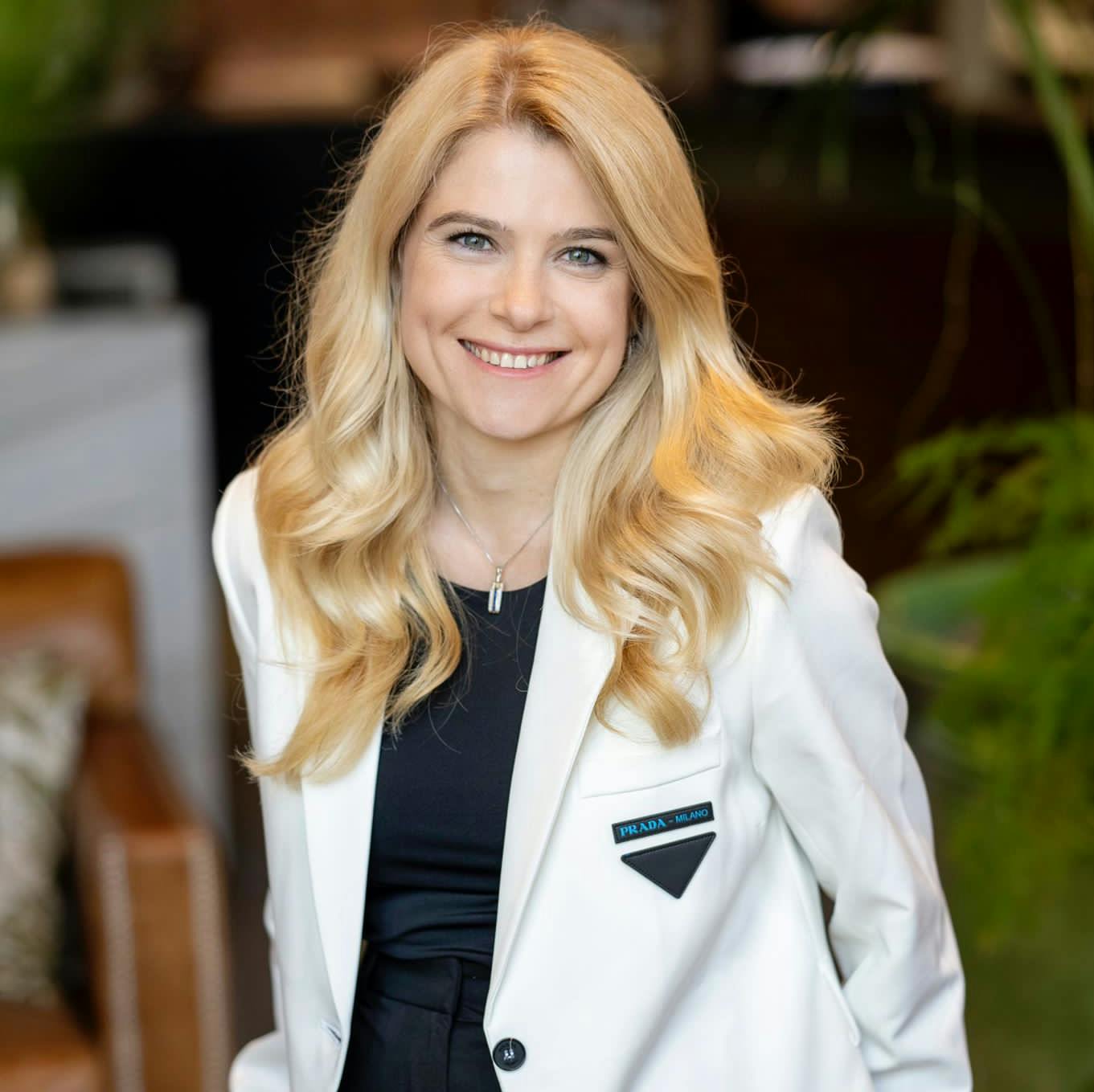 After last year's successful series, I am looking forward to four new interview sessions with hoteliers who have an inspiring story to share. In this unique collaboration between Hoteliers.com and the Independent Hotel Show, we are looking for personal stories and want to find out what drives hoteliers to deliver top performances every day. In this series, we kick off with Elena Drozd. Elena is general manager of the Hotel Indigo Brussels City, located in the heart of Brussels.
The Hotel is owned by Pandox AB, a leading hotel owning company in Europe, and operated under a franchise agreement with IHG. As soon as you walk into the Hotel Indigo from the hectic Place Roger, you enter an oasis of calm and peace. The all-day dining restaurant is colorful and decorated with lots of plants. A charming lady dressed in black approaches; this must be Elena! Elena has had an inspiring career, which included being part of the Hyatt Regency Kyiv team, which was the first international hotel in Ukraine. After the "Orange revolution" in 2006 and Soviet times, more international hotel chains opened their doors in Kyiv and international travelers discovered this beautiful country. Celebrities and politicians like Elton John, George Bush or Paul McCartney visited Kyiv or gave concerts. During this time, exceptional prices of up to 650 euros per night were sometimes normal. 'We felt at that time that we were part of something bigger, there was a lot of optimism and business was growing strongly'. After a beautiful growth both nationally and internationally in different roles, Elena developed herself into the inspiring woman she is today.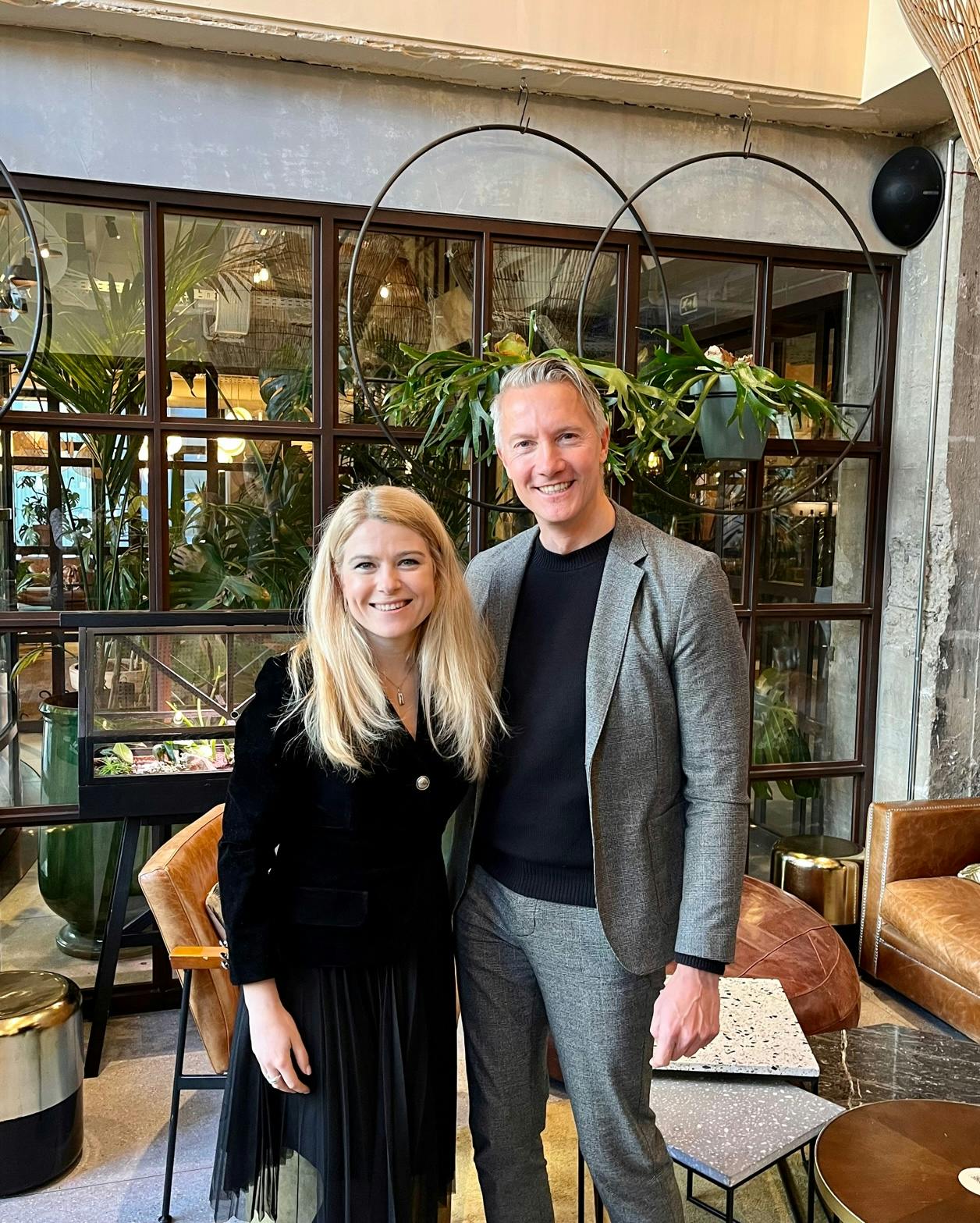 How have the last two years been for you?
'After I had a nice career internationally, I deliberately came back to Kyiv with the plan to settle down. As a general manager in a boutique hotel in a hipster and creative area, I was having a good time. While I was on holiday in Sri Lanka, Russia invaded Ukraine from Belarus making the situation in Kyiv very threatening. It was "in the air" but nobody expected it. 2021 was excellent, Covid was behind us and because there were few restrictions in Ukraine, we welcomed many European guests. We heard reports in the news about threats of war but thought that with dialogue and pressure from abroad a solution would come. The situation was also different from back then with the Krym occupation because there was no fighting then. All flights were cancelled, and it was no longer possible to travel back so I was stuck in Doha. A terrible time in which I was managing the hotel in Kyiv from abroad, I was responsible for guests still staying at the hotel and staff who went missing. Fortunately, some employees had not followed the news, so they came to the hotel. With the help of these brave colleagues, I was able to take care of everything from my laptop. What do you do in such a situation? No one had any experience with this. Transport by car was the only means of transportation, but roads were closed and there were long traffic jams to western Ukraine. My parents live in western Ukraine and had made their office available. Every day they had 40-50 transit passengers, many families with small children. A staggering 6 million people have now left the country'.
'The hotel was closed after a while, we kept in touch with the staff to check they were safe and provided psychological support. It was important to be there for each other. Some staff were going into the army and others staying behind or others were fleeing the country. One of the worst moments of the war for me was to stop paying out the salaries, because the money in the bank account had ran out. Certainly, colleagues in the operation who had no savings were hit hard by this. They live from salary to salary and cannot fall back on savings.'
'We were all faced with horrible stories. For example, the story of my former French teacher, living in a small town next to Kyiv, who had to choose between abandoning her dog or cat on the street because she just could not feed them. She chose to let her cat go and save her dog. I am still supporting her financially today to further in exchange of some French lessons to improve my knowledge.
'I ended up in Germany with the help of a friend, from where I gave assistance to several refugees to find jobs. After staying in several different places I was able to stay in Hamburg. I am very grateful for this.'
'It was a rollercoaster of emotions, where some days you can't do anything, but because of the situation and feelings of guilt you develop a huge drive. The guilt comes from the fact that you are not in Ukraine fighting along your compatriots. Many people abroad feel this, this is the survival instinct. It's important to find your mission in life again, when you have lost what you have built and no foundation to lean on. My car is still in the same place in Kyiv where I left it for my holiday.'
'My mission is to continue my career as a hotelier, and I received a lot of support from people in the industry. This helped life return to some normality and gave me structure and distraction.'
'Every refugee has their own story and background. Every refugee initially wants to return home. Just because they are in Europe does not make a dream come true. When I got the contract as a General Manager for Hotel Indigo in Brussels, I cried for half a day, not because I wasn't happy about it, but because I realized I wasn't going back home. What I want to say is that we are deeply touched by all the reactions and actions of Europeans, people stood at the train station to take strangers home and include them in their family situations. I could cry about this kind of kindness in people; this is the positive thing that comes out of this: you see people in a different way. The response was just amazing!!!'
'This job was a story of 3 handshakes, through WhatsApp I was introduced through a friend and from there it went fast, and they wanted me as GM. I'm grateful for this opportunity and the risk they took because at the time I still didn't have the right papers to work in Belgium. My team of 15 nationalities were very welcoming. It doesn't matter where you are from, we are all professionals.'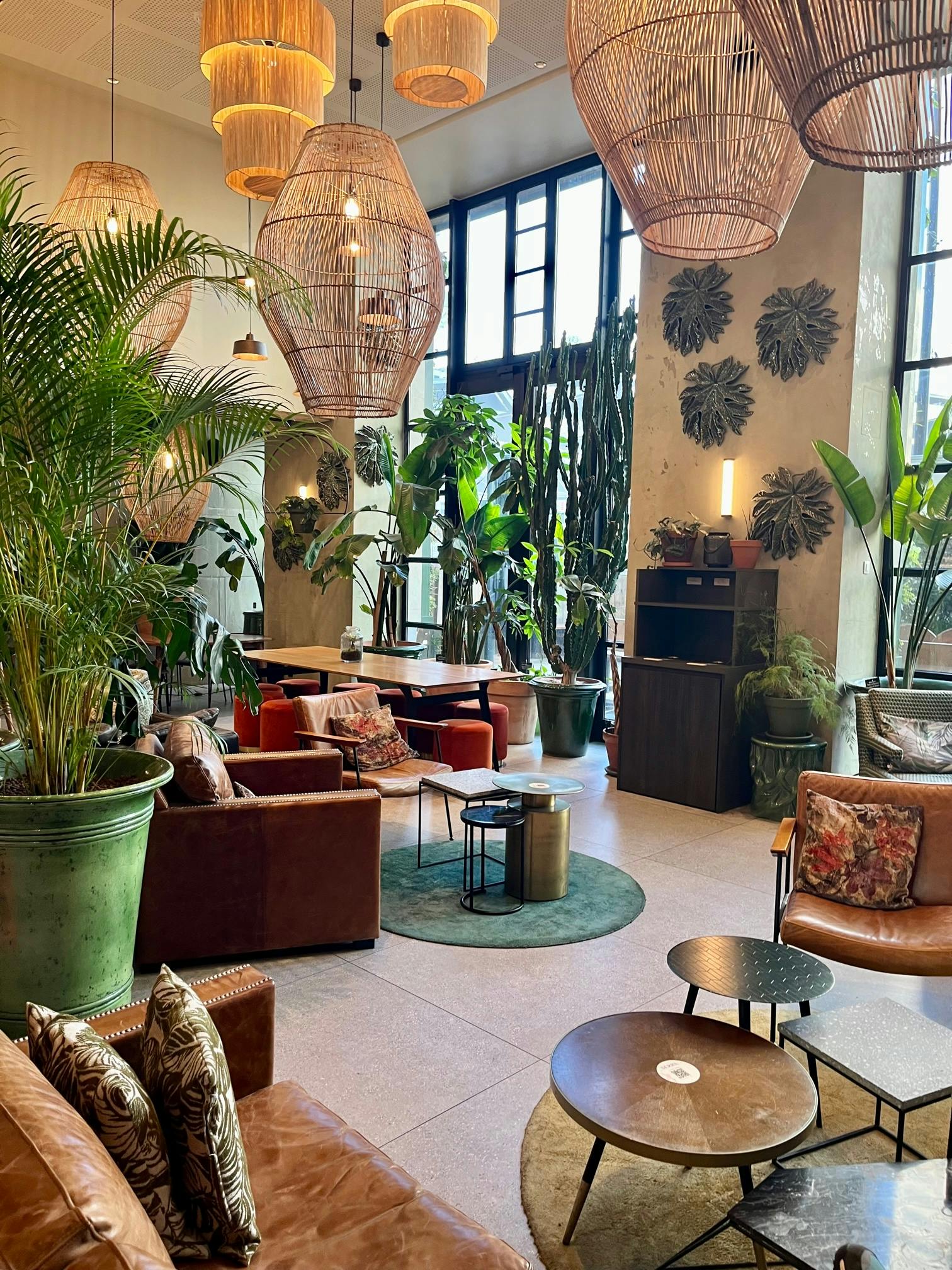 What is your background and how did you fall in love with hospitality?
I was born in the far east of Russia, near the Chinese border. As the daughter of a Russian mother and a father from Ukraine, my family soon moved to Ukraine where I grew up. My parents have an entrepreneurial mindset and are hard workers. I was the first person in the family to get the opportunity to study abroad. Because I studied Japanese as a second degree, I managed to get a job at the Ukrainian pavilion at the World Expo when I was 20. This was my first experience within the hospitality industry.
After finishing my bachelor's at home, I left for my master's at the Swiss Hotel Management school. 'The best time of my life! Living in Switzerland and studying, I loved it, it was so different from the theoretical studies in Ukraine. Getting practical experience gave me insight into what I wanted to do and how all departments work within an organization. During this period, I made friends for life and many students and teachers from that time also contacted me when the war broke out.'
How do you stand out from the crowd?
'I can't represent a hotel I don't support or believe in. Our design is approachable and less business-oriented than the hotels around us in Brussels, our approach in F&B is also particular as it is plant-based. We integrate storytelling into our communication and by being informal and friendly we try to become local friends to our guests. It is a very human approach to hospitality. My management style is democratic and equal. The young generation is more empowered, and it is easier for them to speak out and formulate their ideas. Pandox is a Swedish organization in which trust is very important. Everyone General Manager is very free to run their own hotel in their own way and you have a lot of independence. You get freedom but remain responsible for the results. The culture of Pandox is also being very involved and genuine. Over Christmas, the management of Pandox bought 40 generators for Ukraine to generate electricity, because it had been a good year. This touched me deeply.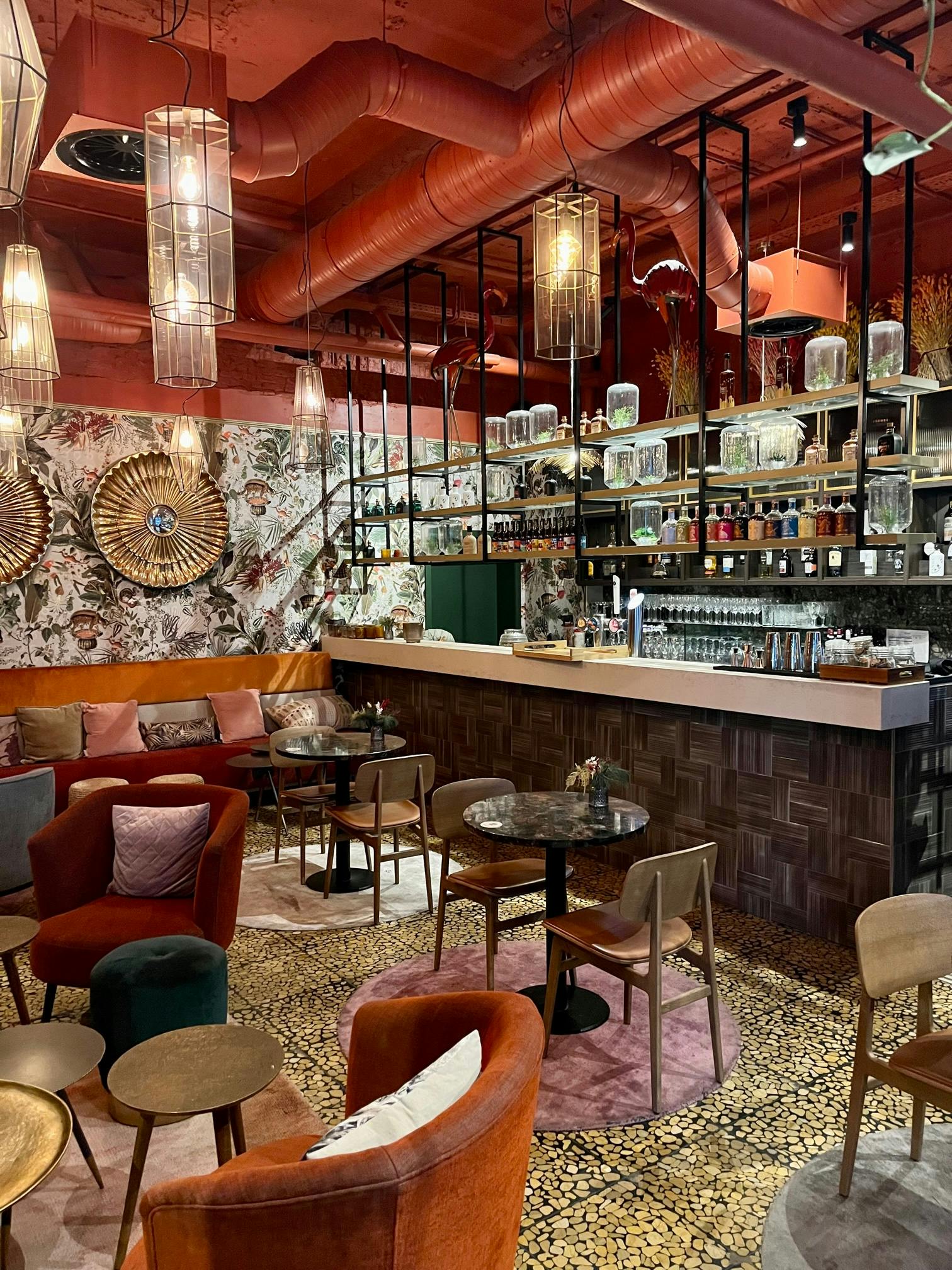 What is your most memorable or special moment with a guest, who stayed with you?
During the time I worked as Director of Sales in a boutique hotel in Kyiv, we often hosted football teams. We once had the Spanish football team in house that won the championship. The Prince of Brunei and his assistant were in the hotel during this time and the assistant had the smallest room in the hotel which I would not normally put VIPS in. I met this assistant in the elevator and when I asked, 'how is the stay', she was so enthusiastic and said, 'my room window is in the alley behind the hotel above the bus with Spanish players and so I can take the best pictures'. Never fill in the answer, before you have asked the question.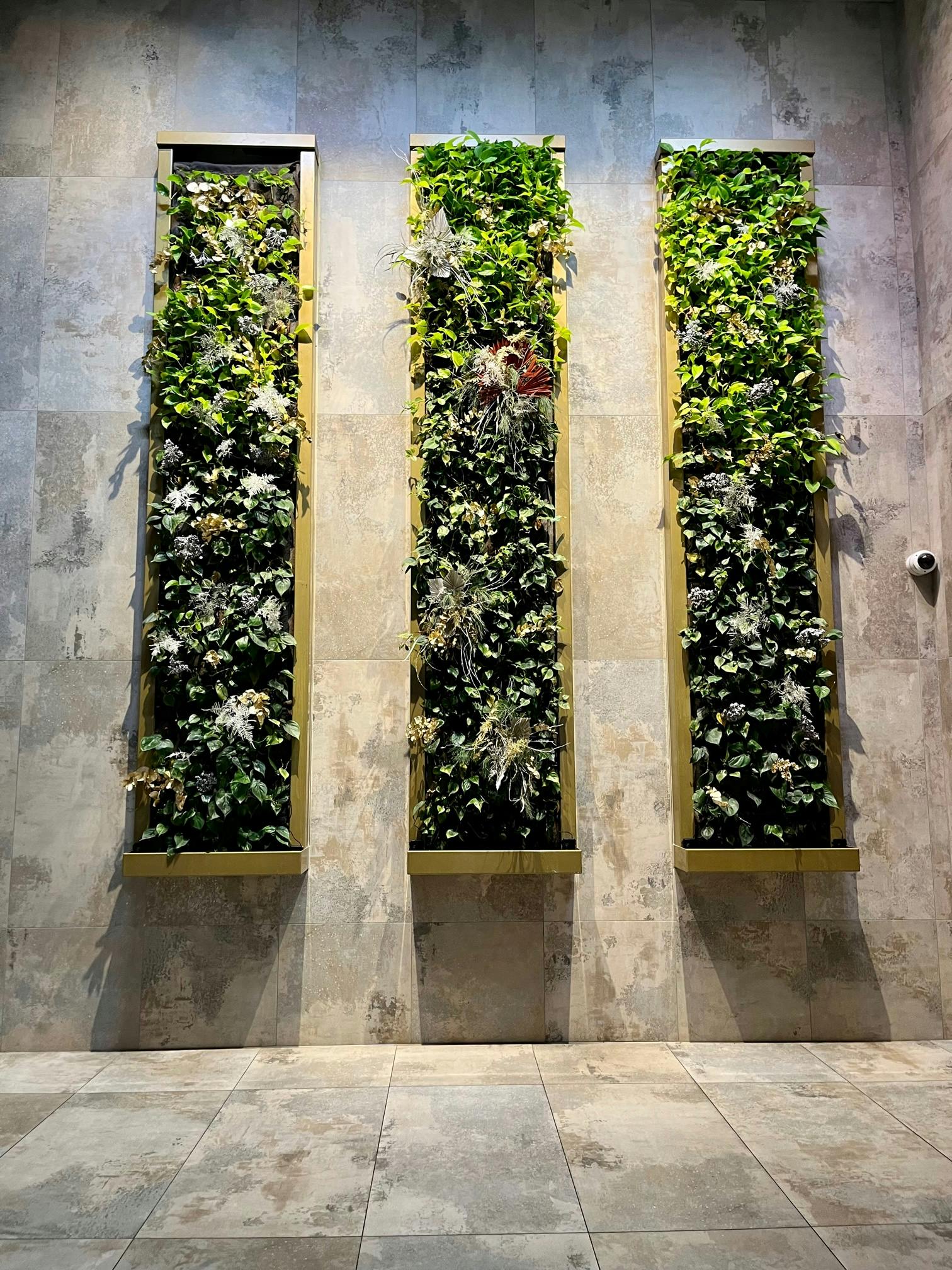 What do you do to get more direct guests?
The KPI we analyze is NET REVPAR, through this we look not only at ADR but also at cost per channel. You can often use revenue management software for this. The goal is to generate more direct bookings because these have the best margin. We do a lot with social media and use Google Ads to get more visitors to our website. Loyalty is an important component at Internationally branded hotels that are part of a larger chain and fortunately we have a successful program within IHG for this that generates direct bookings. We also try to do upselling when guests arrive to increase our NET REVPAR.
What do you expect of 2023?
We have budgeted ambitiously for 2023 (26% growth) and the business in the books looks good. 2022 was an excellent year where leisure business did very well from April onwards. I am cautious with predictions because you don't know how things are going with the current world situation. We will start mapping costs more precisely such as electricity, inflation and increase in salary costs. For this, we have rigged a green KPI with a model through which we want to have a positive impact on the environment as well as a financial benefit. Better deals with suppliers, so more negotiations. In HR, the focus in the coming year will be on retaining and further developing talent.
My only personal wish is the war to finish. It doesn't look well now; I have the hope something will change in Russia with a change of leadership.
Magic moments will continue in life, I believe in faith and what doesn't kill you makes you stronger. My motto is to collect moments, not things. I came with a suitcase from Sri Lanka, everything I had was myself, my memories, and my education.