Markt information
Interview Joost de Graaf
February 2023 - The Independent Hotel Show will be held on 16-17 March in Amsterdam, a seminar and networking event for Luxury & Boutique Hotels. The Director of Business Development of Hoteliers.com, Patrick Brand has been asked by IHS to perform interviews about market developments with some key hoteliers leading up to this event.
Back to Industry Insights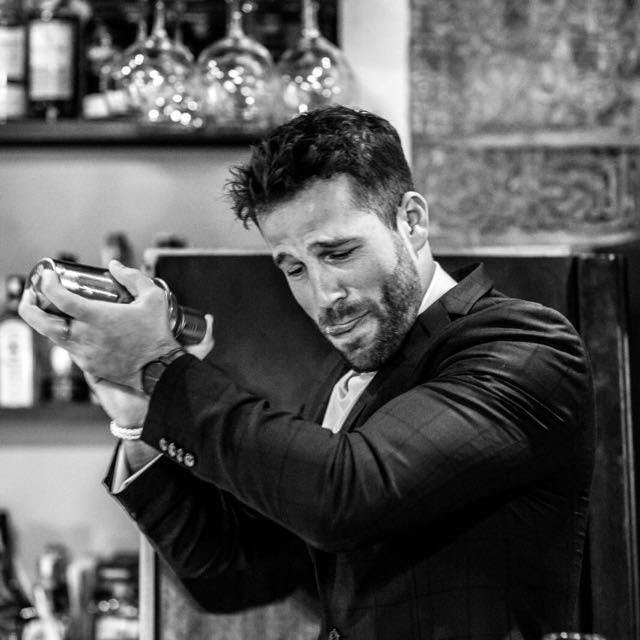 In the fifth part of this series, I visit Joost de Graaf, general manager at the SOHO HOUSE in Amsterdam. He gives me a look behind the scenes of this lifestyle membership club where the rooms can only be booked by members and therefore no commission is paid. I must know more about that! Joost greets me amicably and together we continue our journey to the restaurant. 'The F&B is central at SOHO HOUSE and members can dine in 2 restaurants and in summer on the roof, everything is about meeting people whether this is in the gym, pool bar or during one of the many events. We are actually a very large restaurant with hotel rooms, running 24 hours a day. Breakfast, lunch, and dinner are always full. If your hotel guests are not there, your local members are. The members are like-minded and have an international creative background, the selection is important and with everyone we check if this person adds value to the community and if it is relevant to our community. This can be a network potential, someone who breaks open a market or a speaker for a community.' Joost fits the bill perfectly, he would not be out of place in a lifestyle magazine and says that his style has changed 360 degrees from the Marriott period where he started his career until now. During the Independent Hotel Show, Joost will also take part in the panel "The Membership Model - Creating A Lifestyle Brand", where he will further explain his vision. Want to know more? Visit the Independent Hotel Show!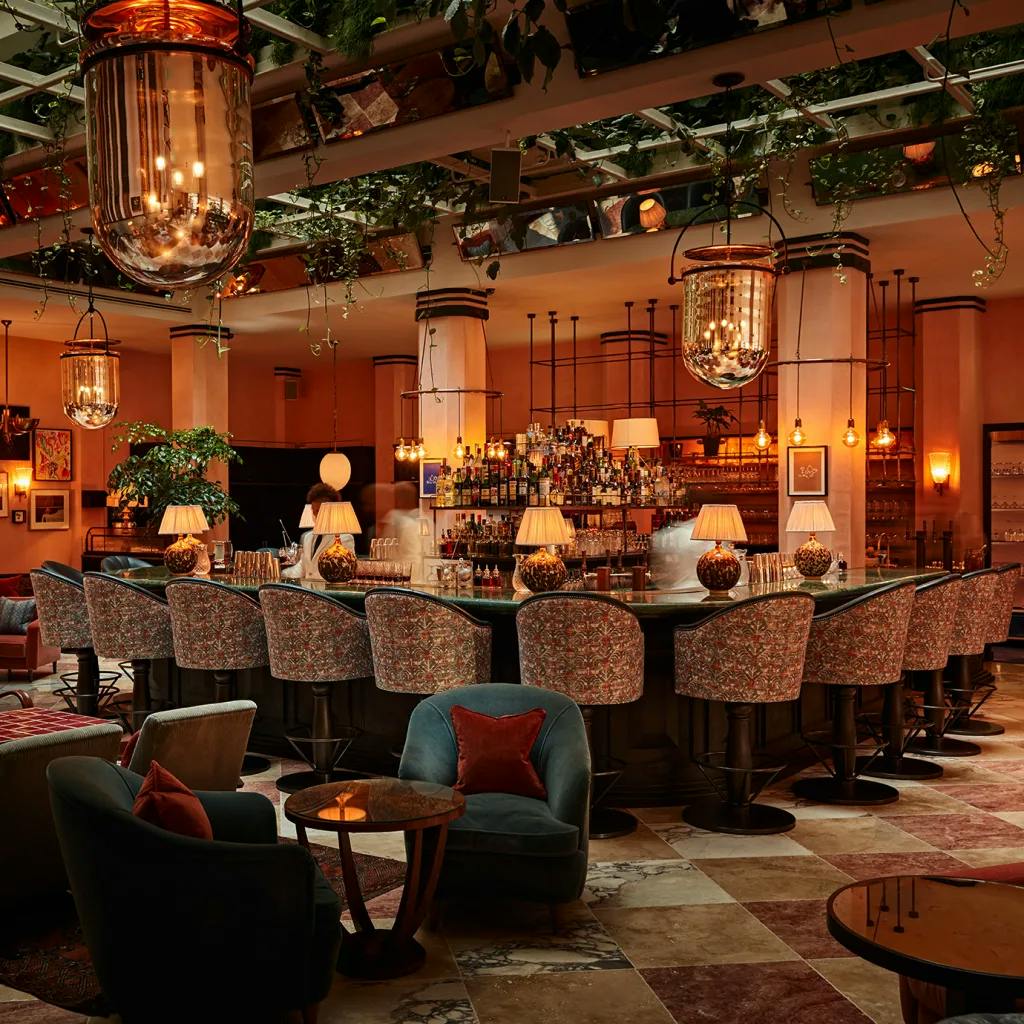 Can you introduce yourself? And how long are you working in hospitality?
'I started my career as an inquisitive nomad, getting a lot of energy from new locations and projects. Now I'm more rooted in Amsterdam together with my girlfriend. We met while travelling in Spain. At a young age I started working in the restaurant business, first in the kitchen and later at the front. When I was 17, I went to the Hotelschool in The Hague and continued working. I was able to experience all aspects of the hospitality industry and worked in clubs, at tasting events for chefs and at fashion shows. I started an internship at Marriott, it was the only position open, and I could improve my Spanish in Marbella. After my studies, I went in search of adventure and cycled through Portugal. During that period, I did projects for small business owners. Marriot asked me back after which I quickly made a career and could start in Paris. I did many interim projects in Europe, Australia and Asia for resorts and timeshare projects. Then I became operationally responsible for all Marriott franchise hotels in Europe. Our goal was to further develop this whereby franchisees benefit from the Marriott network. I have now been the general manager of SOHO HOUSE for more than three years. The pressure to perform is high, the guests are critical, and everything must be done at top level. We have an "edge" that allows us to do those cool crazy things. Nevertheless, I have decided to take a break as of 1 April and start writing my own business plan. Besides some advice work, I want to explore the unknown in Italy.'
'I grew up in a diverse family where everyone was allowed to be themselves. If you look at a family photo, you will not guess who with whom is. I am not easily surprised by diversity and inclusion is not a problem.'
'My motto is: "An ounce of courage, equals a ton of luck" - in my decisions I try to do the right thing, choose a new job, or refuse something. Career or money is never leading, that's my feeling. Going cycling through Portugal and being open to what comes your way. Or as a young professional turning down a GM job offer in Australia because London felt better even though I still had to start the application rounds are examples of this.'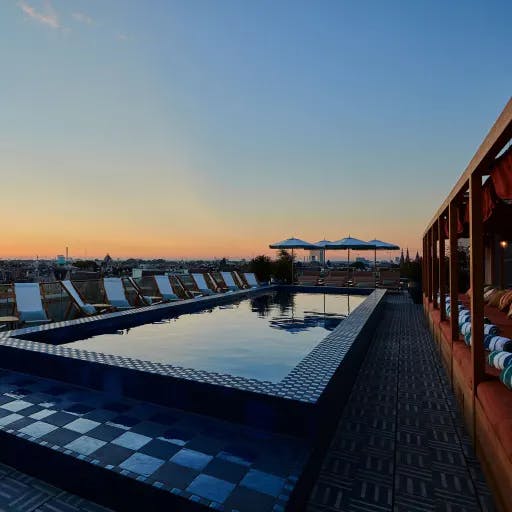 What was your biggest learning during the last 2 years?
'Our business model is different from that of a classic hotel organization. Everything revolves around the members. In Corona time, when the world stood still, you still have to offer value for money. To this end, we have launched many new initiatives. We gave the members credits, which could be spent on F&B and rooms. We did a lot of digital work to stay visible and organized events, such as live cooking workshops with the chef of Cecconi's or Dirty Burgers with our Club Chefs. Rooms were turned into F&B rooms for an exclusive dinner with candles and room service. My greatest insight has been the effect of the crisis. In a positive sense, the team has never had such a good team spirit, where people tackled each other and did not make it difficult to work in different departments. As a result, we now understand each other better and are fewer islands. The negative side is that people have lost the pepper. I have noticed a change in mentality: everything that happens must be rewarded. In a way, the work-life balance has become more important. The guests are back, but not yet the staff and the pace.'
You don't pay any commissions, how do you do this?
'You must have a big platform to be able to run this business model. Our houses are F&B oriented with a small number of rooms. The community in Amsterdam is still growing, but most of the houses have an average occupancy of 80-90%. It is a long-term investment. It used to be the opposite world at Marriott, if you book a lot, you get a platinum status, this involves the guest in the community because he wants to spend the points. We make sure that a guest wants to be part of the community because he identifies himself with it and therefore books hotel rooms. But we still have a threshold - you pay. We are now expanding tremendously in Europe and as this community grows, so will Amsterdam. Stimulating bookings is only possible to a limited extent with public communication tools, but within the community. For example, we do cross news promotions between the houses, and we have our own SOHO HOUSE app that highlights events. Through social media we involve the community and create sharing moments that make you want to be there. I'm working on initiatives in other cities, such as a collaboration with Rotterdam Art Fair, so new communities can see us and find a user target for a new group of members.'
Want to know more? Visit the Independent Hotel Show en follow the 'No Commission Mission' session 17-3 on the Innovation Stage.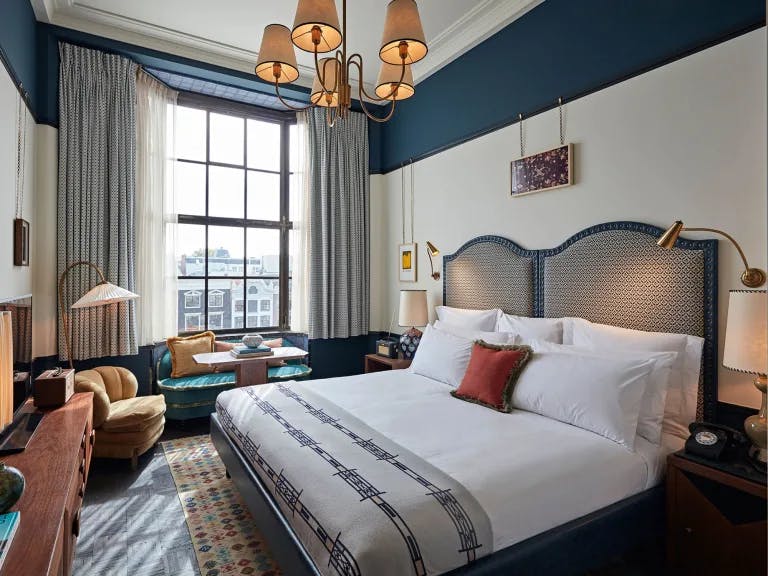 What do you do with Guest data?
'We use the data to inform the community. How often do members visit and at what times? We can respond to this in terms of staffing or role interpretation. We can do even more with data as an organization, we are growing fast and structure can still be improved, data will be central in this. SOHO HOUSE is largely an experience, which is why success is very dependent on the GM and the leadership team. At Marriott, processes are more standardized and therefore not always dependent on the individual. There is a lot of room for personal interpretation and individual qualities of employees.'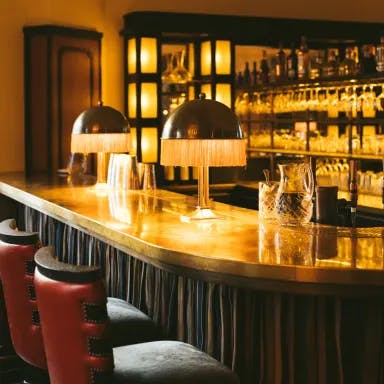 What is your most memorable or special moment with a guest, who stayed with you?
'I have a lot of contact with guests and make long days on the floor. These were the moments when the adrenaline rushed through my body and SOHO HOUSE shook on its foundations. I can remember the busiest day and night where we had several buyouts and events with, among others, Public Enemy and the Wu-Tang Clan as an after party, while everything was going on, a mega star from Hollywood was at the door making his entrance through the basement. This made the evening complete and made me proud.' I try to find out who this Hollywood star was, but Joost can only share that it was a very big one. 'The one-year anniversary was also a big event with a big production and themed events in different rooms. I love the rush and the dynamics, something that I think is sometimes hard to find in our world.'
How do you stand out from the crowd?
'SOHO HOUSE does a lot to be involved with its supporters. We organize mentorship programs, we support young people from the street, and we bring them into contact with big names in the industry. There is a vision behind it and a social side. Building a community takes a lot of time and energy. It may be that paid memberships lose popularity when free alternatives emerge among the hotel industry. Funnily enough, I used to work with ambassadors in the club; this model is also widely used within communities. We are now starting to understand this more in the hotel industry. F&B has a central role in this and with only rooms, this is a lot harder to realize. In Amsterdam, hotel-restaurants have become much more popular in recent years; this is where the spectacle is, and this brings people together.'
What do you expect of 2022?
'I am 32 years old and very young, I made a career very early, very hard. When I was young, my friends were partying, and I was working because that was number one at the time.
In 2021, one of my best friends passed away and this made me press the stop button, to reflect and not keep going and life flies by. The legacy of work is not what I want to leave behind. It will be very strange not to have work as a foothold. I hope to find a beautiful place in Italy to discover this unknown, together with my friend who has supported me in all my adventures. To find my self-ambitions again from my rest. 2022, come on! ....'