Markt information
Interview Marc Alofs
March - 2023 - The Independent Hotel Show will be held again on 14-15 March 2023 in Amsterdam, a seminar and networking event for Luxury & Boutique Hotels. The Director of Business Development of Hoteliers.com, Patrick Brand has been asked by IHS to perform interviews about market developments with some key hoteliers leading up to this event.
Back to Industry Insights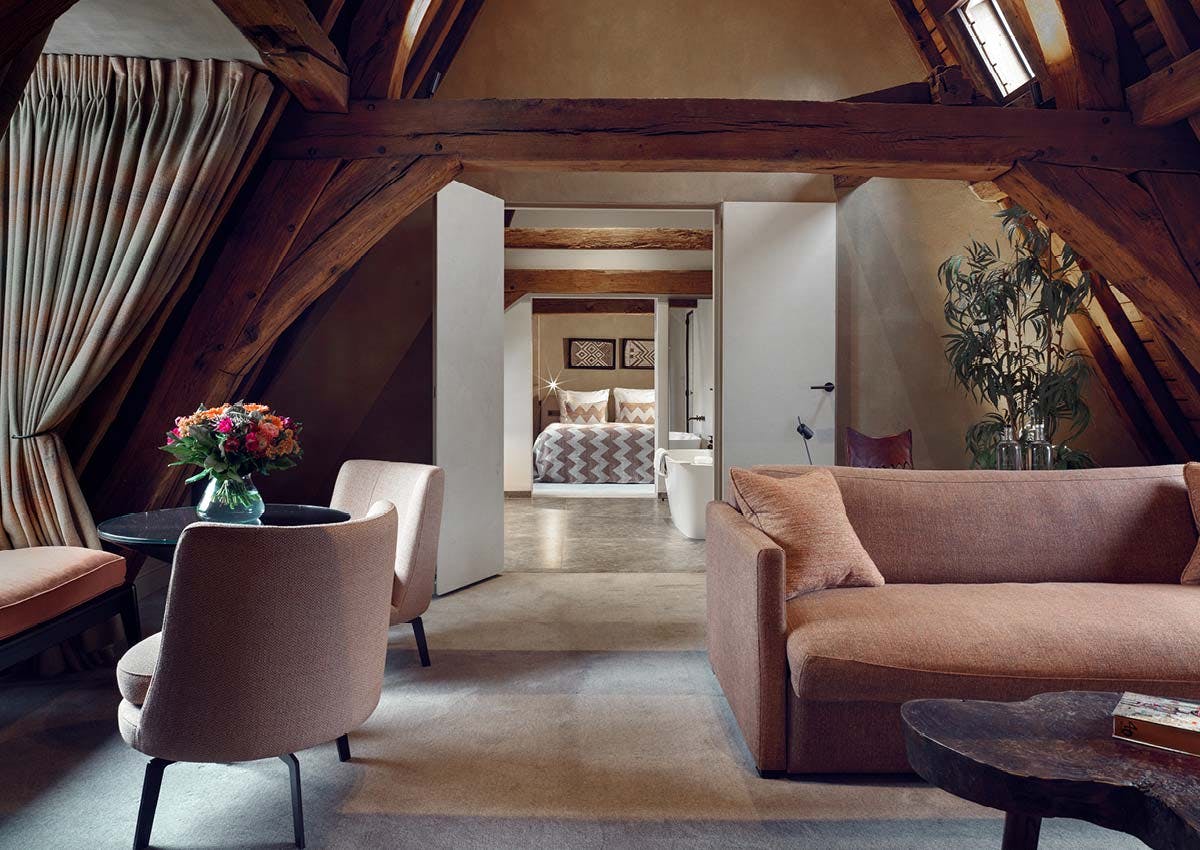 Right in the heart of Antwerp city center lies Belgium's newest culinary gem; The 5-star superior hotel Botanic Sanctuary Antwerp, a complex of beautiful historic buildings with a botanical garden and no fewer than 3 Michelin-starred restaurants. I look forward to experiencing this hotel, which was already compared to George V in Paris or Hotel Bareiss in the Black Forest when it opened. Marc Alofs, the Managing Director I have been following since his time at Vue des Montagnes and Relais & Chateaux Domaine La Butte aux Bois, two wonderful companies where he has worked in Limburg.
Nothing is lacking at the hotel; on arrival my car is put away at the valet parking and I walk up a passerelle of luxury. Several showcases of leading brands glisten to me. The greenery in this hotel has been brought in from outside and gives a soothing feeling. The hotel bar called Henry's Bar, has an international feel and could have been in New York or Tel Aviv. Coffee is served with beautiful crockery and with all the delicacies, it is a real experience. The color palette and luxurious fabrics here are carefully chosen and we take a seat in an armchair that I don't want to get out of.
'Every day here is rushing hour; we have opened 14 business in a year in this 5-star superior hotel. Our team delivers top performance every day. At Michelin, the star hangs on the chef and the food. We had focus on hiring the right people in the right position and team. The stars came as early as 6 months. The ambition is full restaurants and happy guests. If it can be rewarded with more, we think that's fantastic. A lot of time and effort is put into achieving this level. We must train managers, passion for the job is important in this. Also, for the wait staff, training for this profession is not popular while it is wonderful what you can mean to other people at impact moments in life. This gives a lot of satisfaction. Gastronomy is going to become more expensive in the near future. Due to the decreasing number of employees and rising costs. To keep up with this, we are adapting and, for example, running one shift with limited opening hours.'
'We sometimes don't realize how good we have it here. There are beautiful places in the world but not everywhere you have medical care and a safety net if things go wrong. We shouldn't always want more. After Corona, I experience less patience from people, people are more focused on themselves, guests book two places at the same time, for example, only to cancel one last minute.'
'You always get back from guests how friendly Limburgers are. Greetings on the street, being socially engaged and showing respect are values I still carry with me today. I have imported Limburg to Antwerp.'
'You don't get freedom in work just like that, I think it has to do with ownership and perseverance. I stumbled 10 times and the 11th time I got back up and this was my learning curve. If you prove this, you get the confidence. This is also how I intend to lead this company to black figures. Not verbally up front, rather by deeds, it's all about guests leaving the door satisfied. Focus on details, sincere attention, and quality, that's what the team should exude. I am clear in the reputation I strive for. If you compare a hotel organization to a house, the foundation of the house is to build with set guidelines in which perfect service, clean rooms and very good food are normal at this level. This is where we have our hands full with the current job market. We distinguish ourselves significantly with the DAK (Details-Attention- Quality). Services are often stripped down and service goes down as a result. Decisions should not just be made with share price and efficiency as the priority. We want to be the place where service is provided, and we give space to make a difference at important personal events.'
"Eric De Vocht is a well-known Antwerp resident who acquired this place. This was complex in every way, because of the many archaeological excavations, the location in the middle of the historic center of Antwerp, buildings under Monument Conservation and because the buildings were owned by OCMW, an organization for the less fortunate. As a result, this place went from left to right of the political spectrum. Now it is a place where rich people meet.'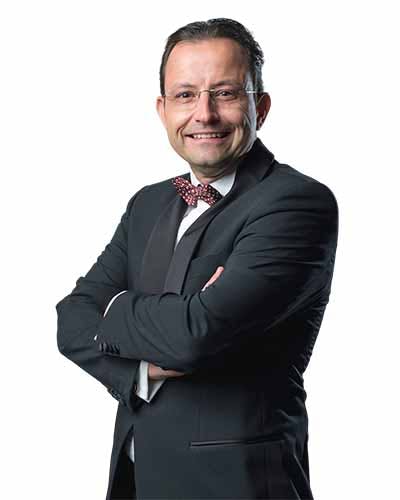 What is your background and how did you fall in love with the hospitality industry?
Marc has made fantastic achievements during his career. 'In the 11 years I was managing director at La Butte aux Bois, we became the first 5-star superior hotel in Belgium and went to 2 Michelin stars and achieved a score of 17/20, points Gault Millau. The hotel was completely renovated with a beautiful 1,400 M2 cosmetic spa. When I was asked for Botanic Sanctuary Antwerp, I hesitated at first but out of courtesy I went to check it out. When you walk through this complex and see the combination of the chapel, monastery and botanical gardens you are sold. A Leading Hotel of the World with International allure. Because of the size of the investment and the uniqueness, I have found Jacob Jan Boerma (former 3*** de Leest), Gert de Mangeleer (former 3*** Hertog Jan), Pascal Duvivier and Roger van Damme (2 x best pastry chef in the world) willing to open restaurants. Culinary excellence is the draw, the combination of this gastronomic palette and an excellent spa experience in an attractive urban city centre few others can offer. There is a lot of competition in the MICE world and big corporates are a small target group with an un-Belgian ADR in the first year of 450 euros.'
Marc grew up in Schinnen, a village in Limburg, after Atheneum in Geleen he went to the Hotel School in Maastricht. This was followed by international positions at major hotel brands such as Hyatt Hotels and Club MED, among others. Work occupies an important part for Marc in his life. 'I have two brothers of which I am the middle one. My parents are still alive, my father has a technical background and my mother had family care. I am the only one out of my entire family who went into the hospitality industry. Yet at the rigorous hotel school selection, they saw it in me. Stephanie, my wife, is also active in the business. She is our spider in the web and supports various teams. We have previously worked together at La Butte aux Bois and have 1 son. Tom, who is 8 years old. Stephanie has a background of breast cancer, due to the hormonal course attached to this we never expected to be able to have children. On holiday in Italy at 43, we found out that we were allowed to experience this gift.'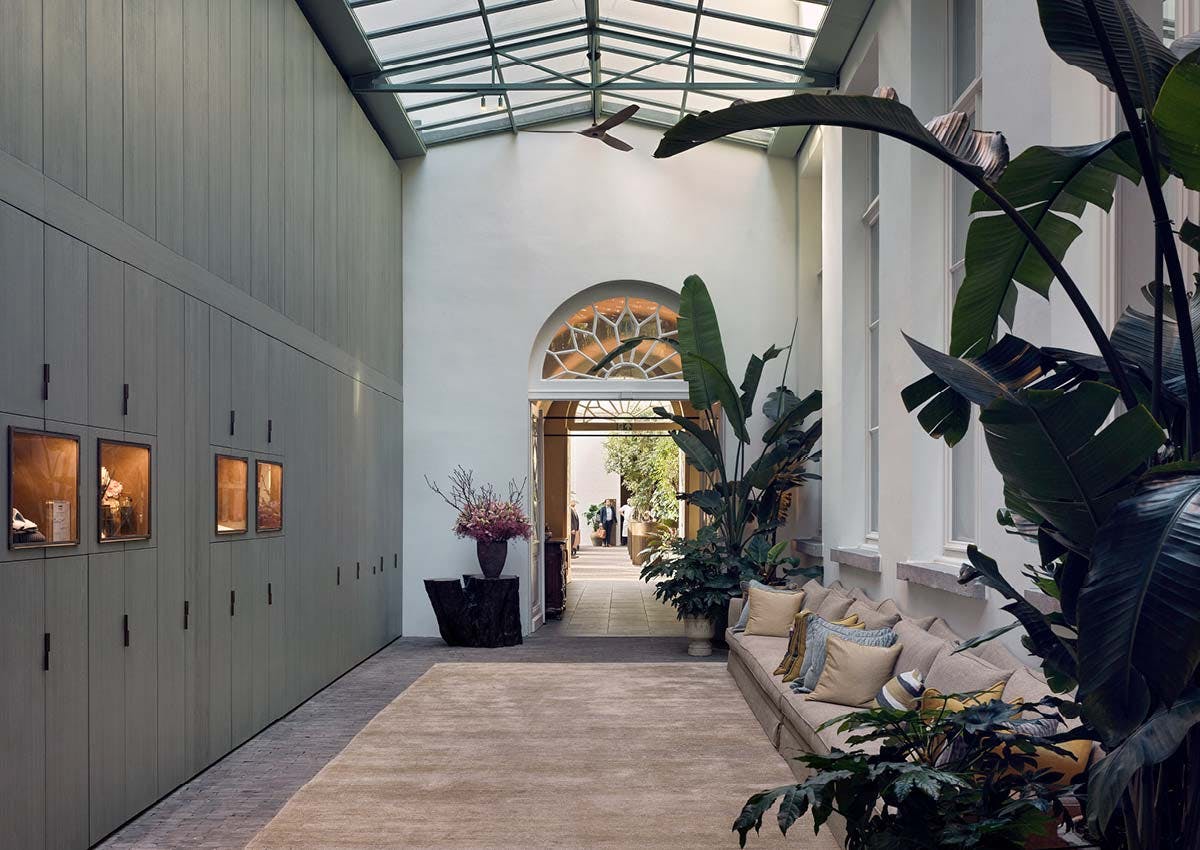 What have the last two years been like for you?
'A rollercoaster!!! Opening a Leading Hotel of the World with these culinary ambitions in the middle of Covid time. People were looking forward to this opening and all eyes were on us. We were compared to gastronomic palaces that had been running for years and could have teamed up like this. This puzzle does not fall together in one day. Getting the momentum going after Covid time took a lot of effort. Now it is not a python with full force down, but we have arrived at the corkscrew so in other words I have not quite landed yet. Tom and Stephanie have seen me daily but until 11pm or midnight behind the laptop. Staying one step ahead of project management and parties and thinking along was a Champions league achievement.'
How do you stand out from the crowd?
'The owner has chosen luxury materials, and guests appreciate that. We developed our own scent, which we use for marketing purposes and deliberately deploy in many places. Incredible what has happened here and how it is relatively flawless. The feeling of coming home is very important. I think it is important for guests to say we are going to eat at Steve's than we are going to eat at restaurant 1238 or at the Botanic. It's about personal attention. History comes out here to the maximum and we bring in the green environment to the maximum. Everything that was not historical has been demolished, this further emphasizes the character of the building. The atmosphere is also in materials and fabrics. 'We made no concessions in the materials chosen. No room is the same and all are furnished with the beautiful antique pieces.'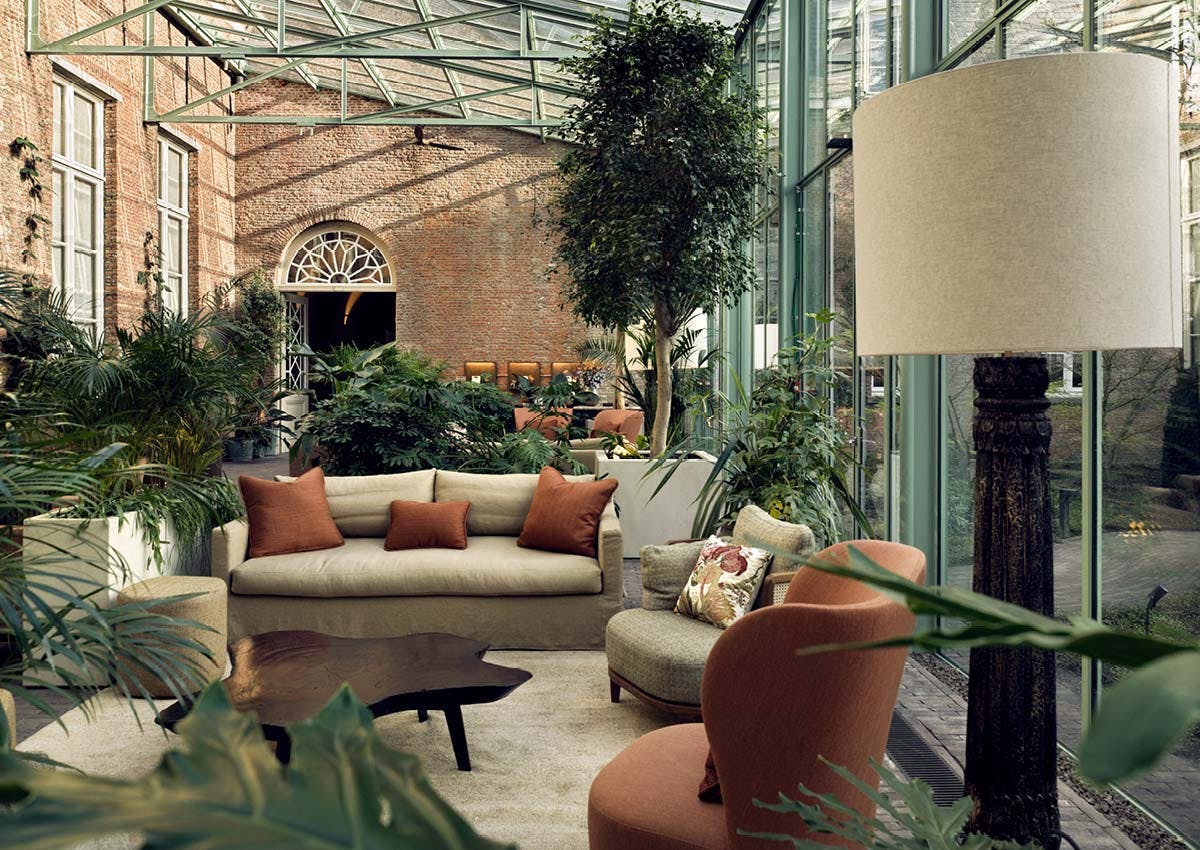 What are you doing to bring in more executive bookings?
'The website looks beautiful, and we have invested a lot in this. Everything is linked to the booking system of Leading Hotels of the World. We try to get guests to book directly, by being well findable organically, among other things, and have an advertising budget for Google Adwords. To reach our target we need international guests, we do the marketing for the Benelux ourselves, the agency Marketing Deluxe does the German-speaking countries and the English market. Leading Hotels of the World does the rest of the world. I prefer a high ADR with 20% commission to commission-less with offers that bring in the wrong audience. Not everyone is used to paying 8 euros for a dressed-up cup of coffee. We also take social media seriously and work with a professional agency. Lots of likes are great but the quality of the likes and conversion are more relevant.'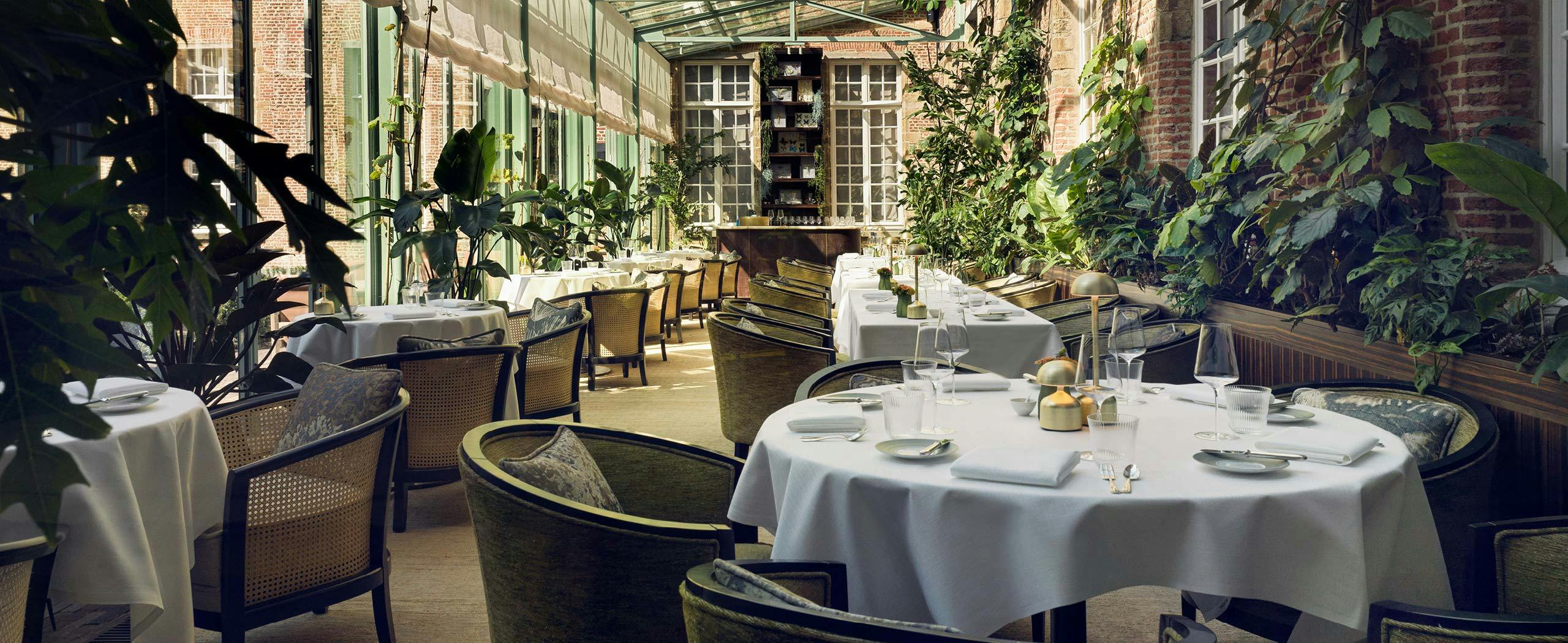 What do you expect from 2023?
'Personally, finding more peace and space with my family and more time to go into the mountains. Physical effort but just 'clearing your head', after an hour uphill your life is reduced to everything you have in your backpack. Hiking with good comrades and simple but delicious food. Authenticity I also find in simplicity.'
'In business, I hope all the plants come out of the seeds.'