Cloud PMS
Manage your hotel in the cloud
A complete system to manage your hotel
Automate your business processes and payments
Including channel manager
Manage your hotel with the most user-friendly Cloud PMS for small to medium-sized hotels.
View pricing
Plan a demo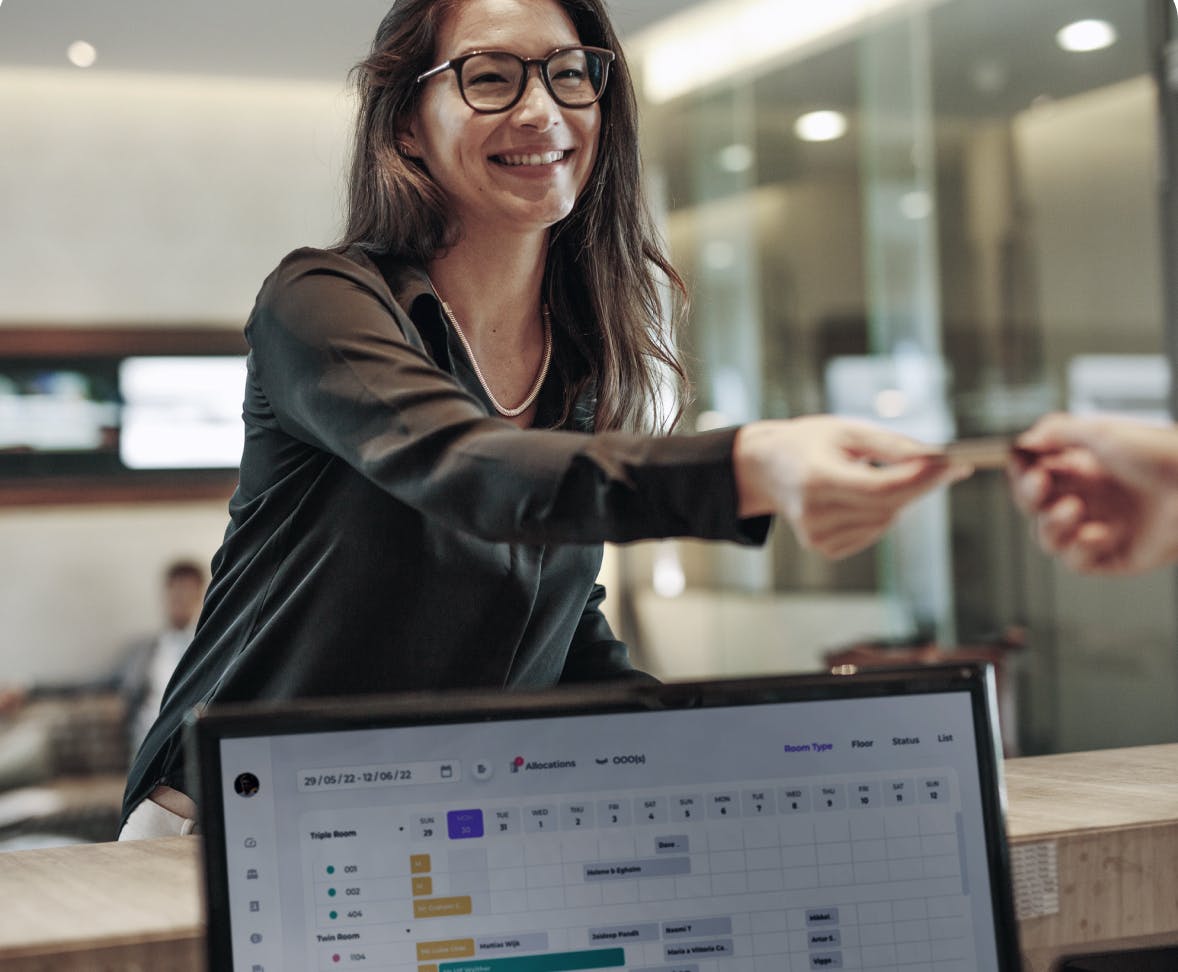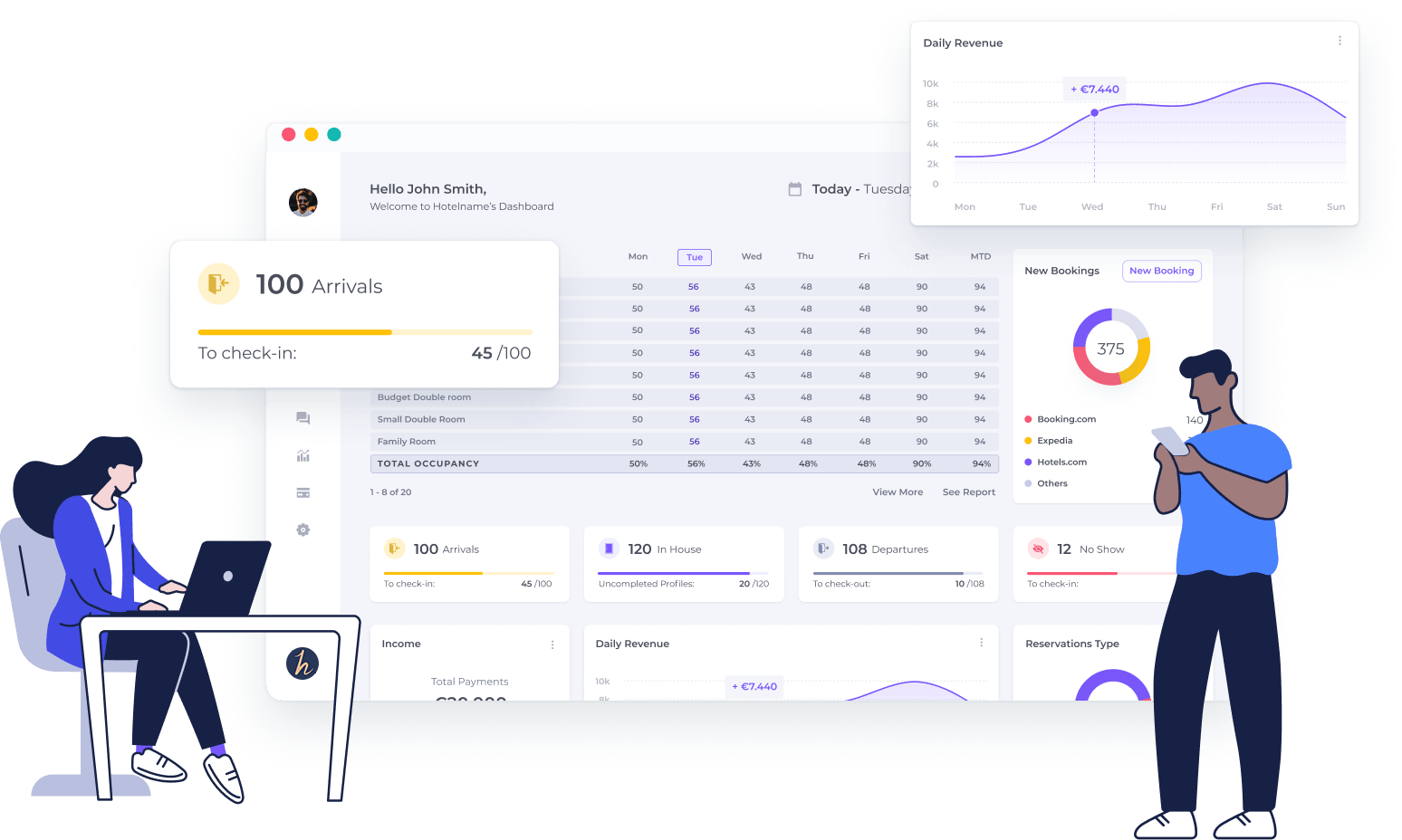 A complete system
With the Property Management System (PMS), you manage all operational matters of your hotel through your web browser. For example, check-in and check-out, room cleaning, payments and even price management to booking sites.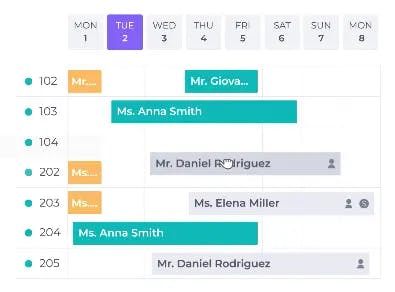 Smart drag-and-drop calendar
The smart calendar is the key to smooth operations. All bookings automatically appear in the calendar, after which you can easily upgrade, check-in and check-out guests.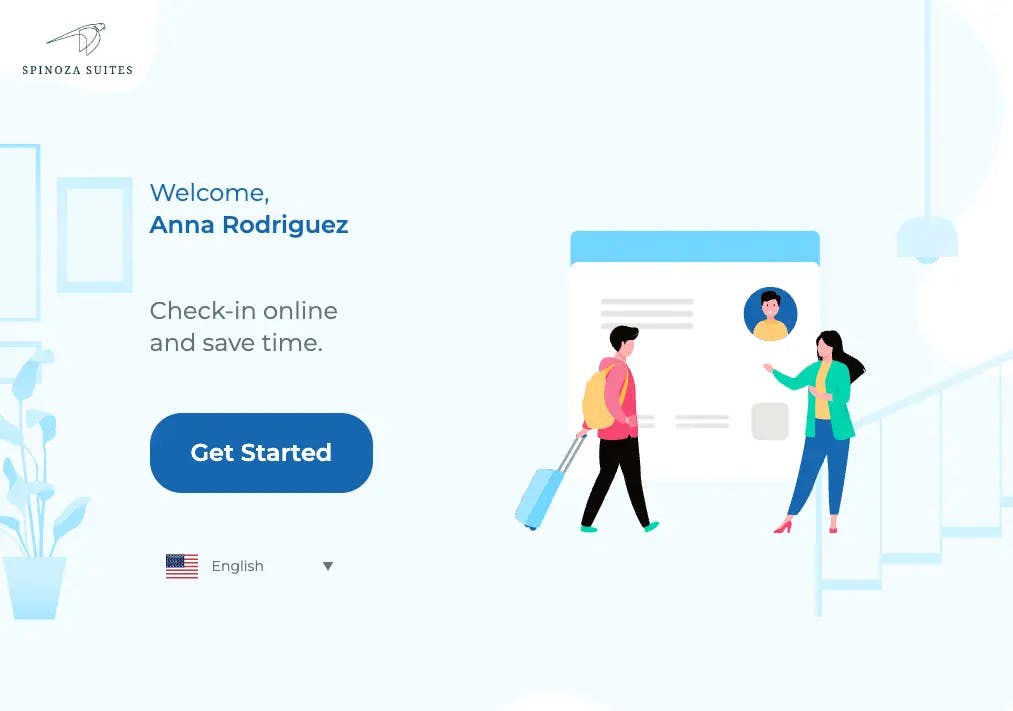 Automate processes, more time for your guests
Preserve more time for your guests with automations such as online check-in, online check-out, pre- and post-arrival emails and automatic payment rules.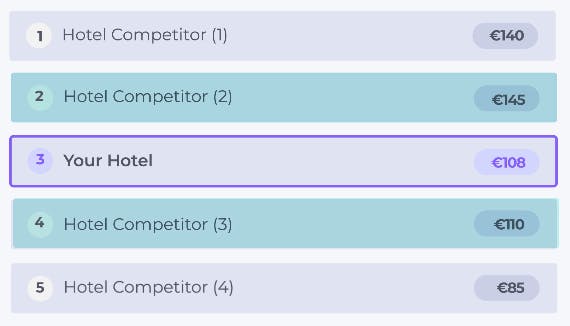 Make smarter pricing decisions
With smart tools, you can make better pricing decisions and have a more profitable hotel. The Cloud PMS tracks the prices of your six main competitors every day and compares them with those of your hotel, so you can price your hotel with confidence.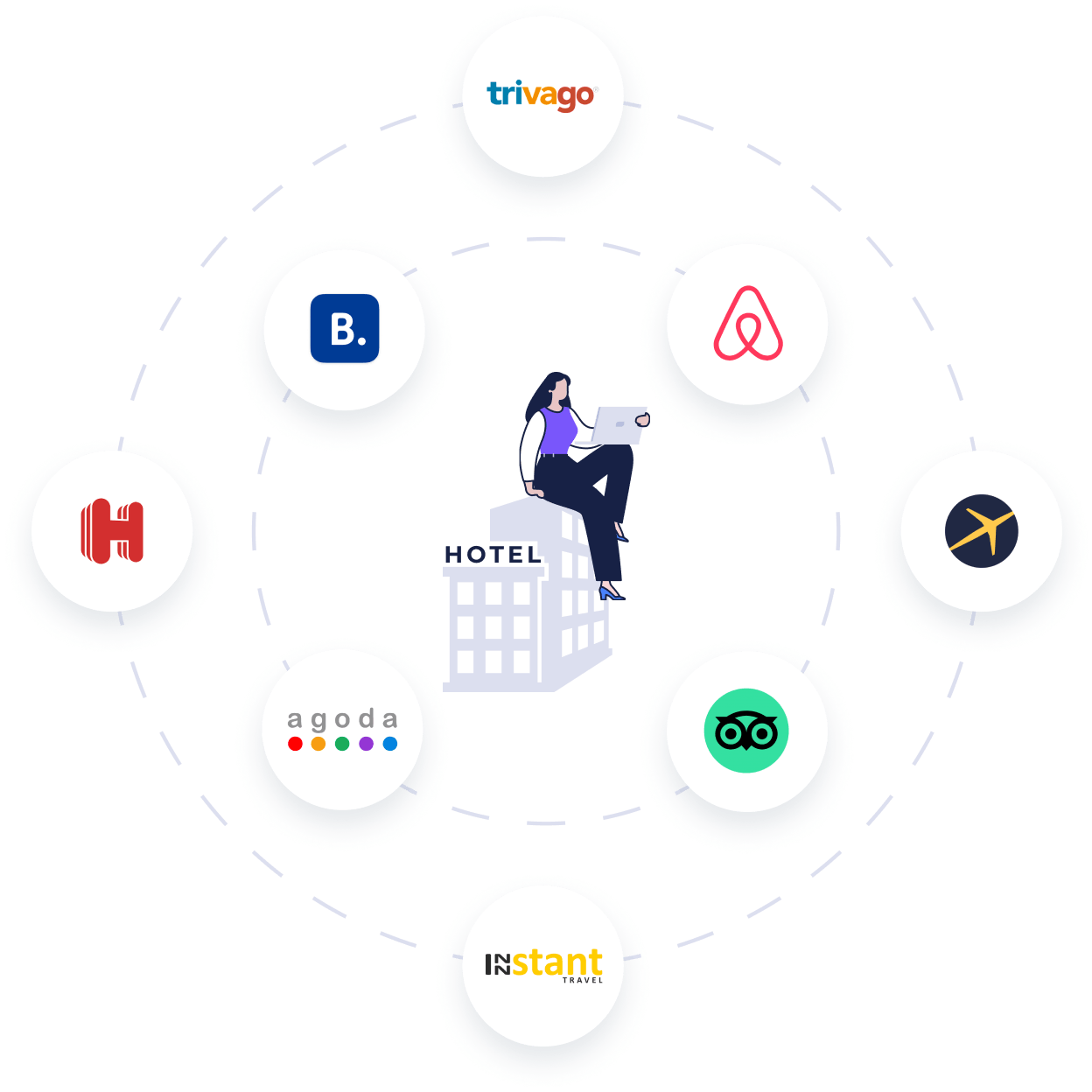 Manage all your booking sites
Connect your hotel to online travel agencies and wholesalers, such as Google Hotels, Booking.com, Agoda, Airbnb, Expedia, HRS, Hotelspecials, Hoteliers.com and many other channels.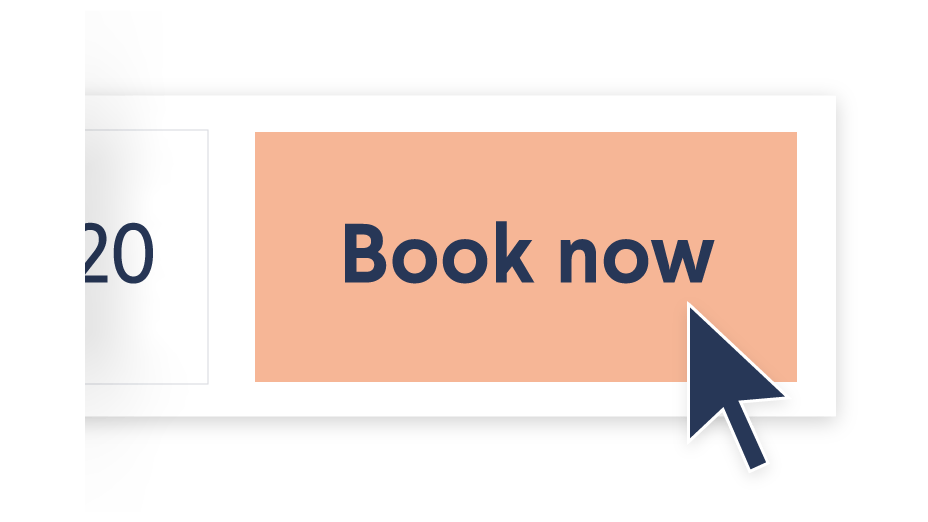 Bookings via your own website
Link the Cloud PMS with the Booking Engine on your Hotel Website, which allows you to receive commission-free bookings.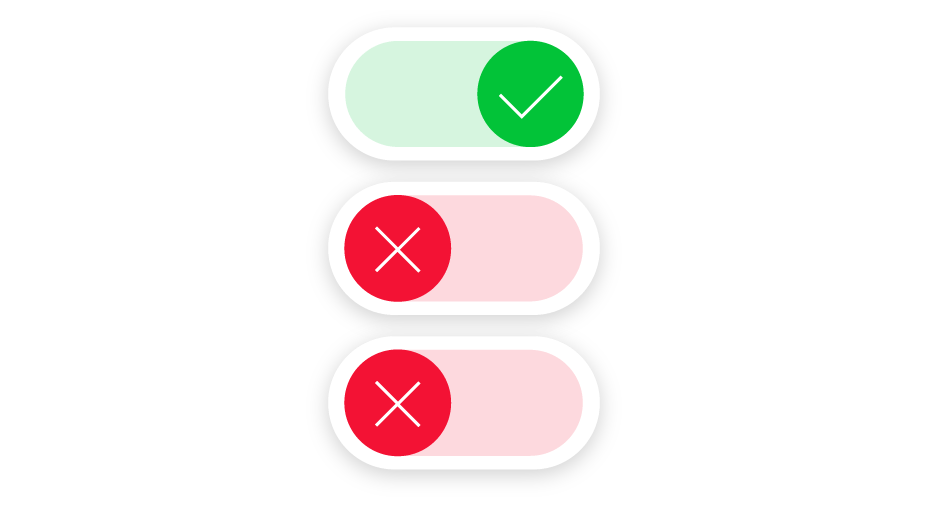 Save time on your administration
Link the Cloud PMS with your own revenue, accounting or restaurant system, with a growing market of third-party apps and save even more time.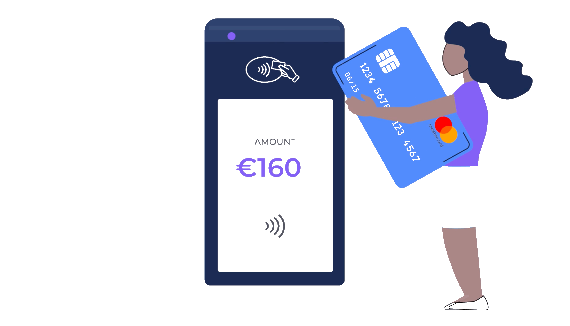 Payment terminal included
The Cloud PMS automatically sends your guests payment requests that you set up. To let guests pay on the spot too, one wireless payment terminal is included!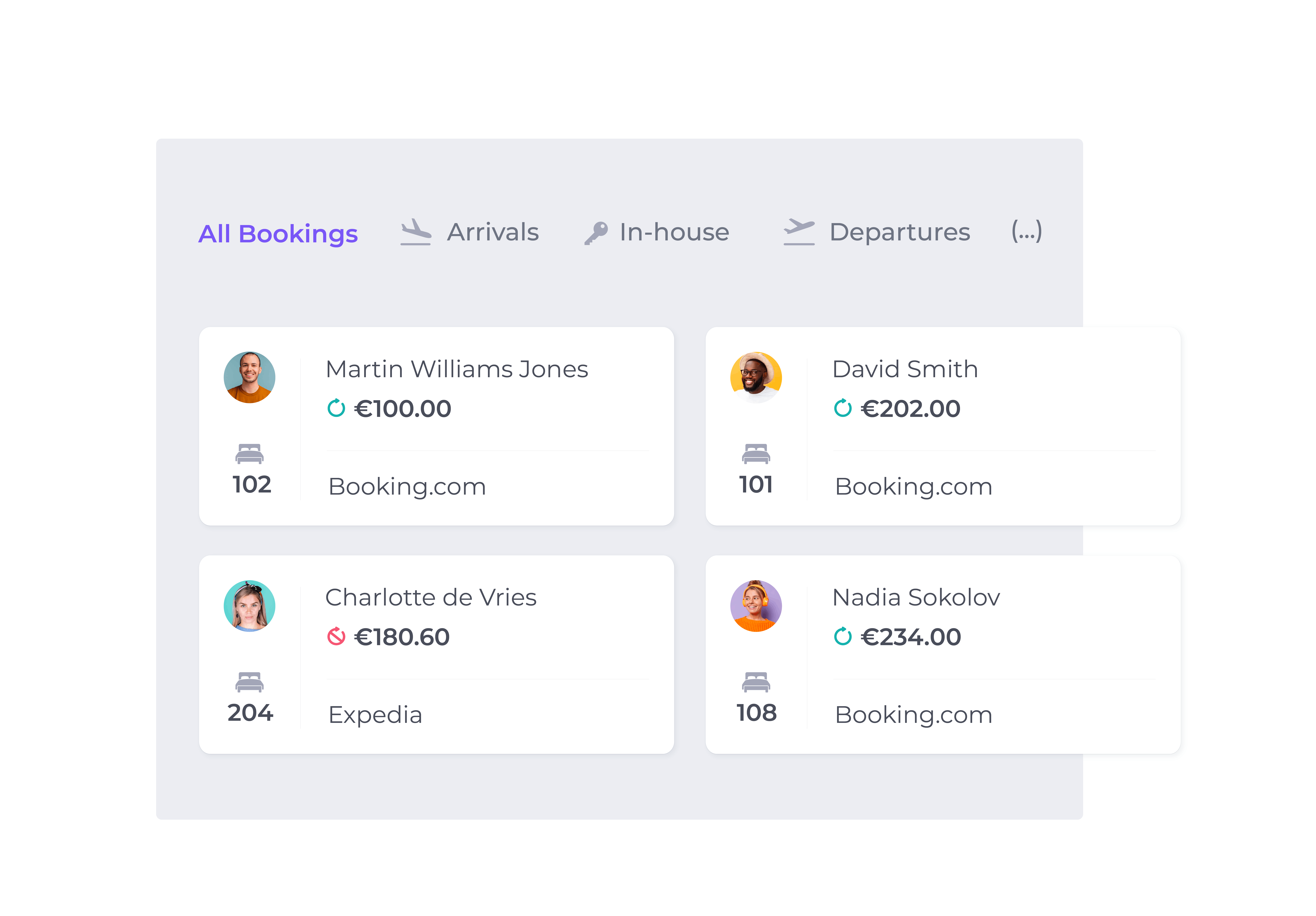 It is that simple
One click to check in a guest, nothing more. We understand that the most important thing for a system is that it is easy to use, for everyone in the hotel. If you can use Netflix, then you can use the Cloud PMS.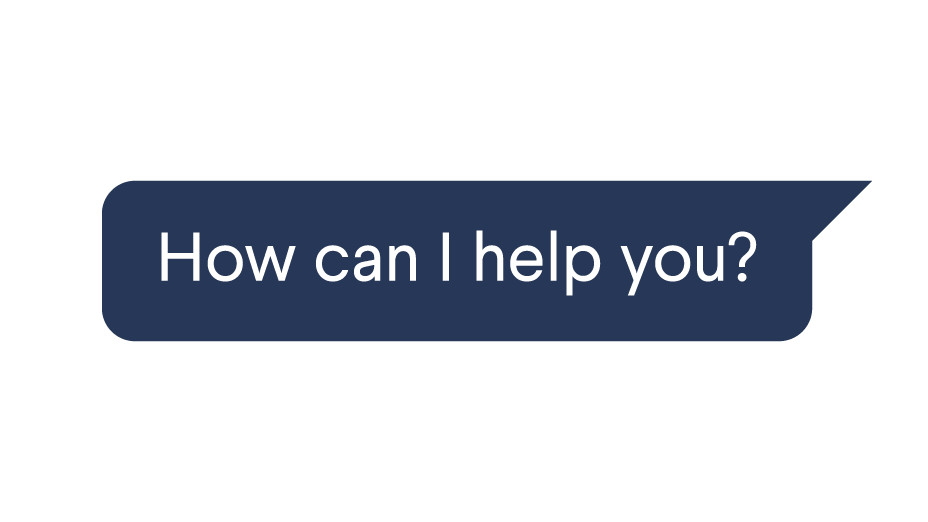 Personal support, in English
A Hoteliers.com consultant will help you with the ideal set-up for your hotel. Besides that, you'll get one point-of-contact to help you out with all your questions.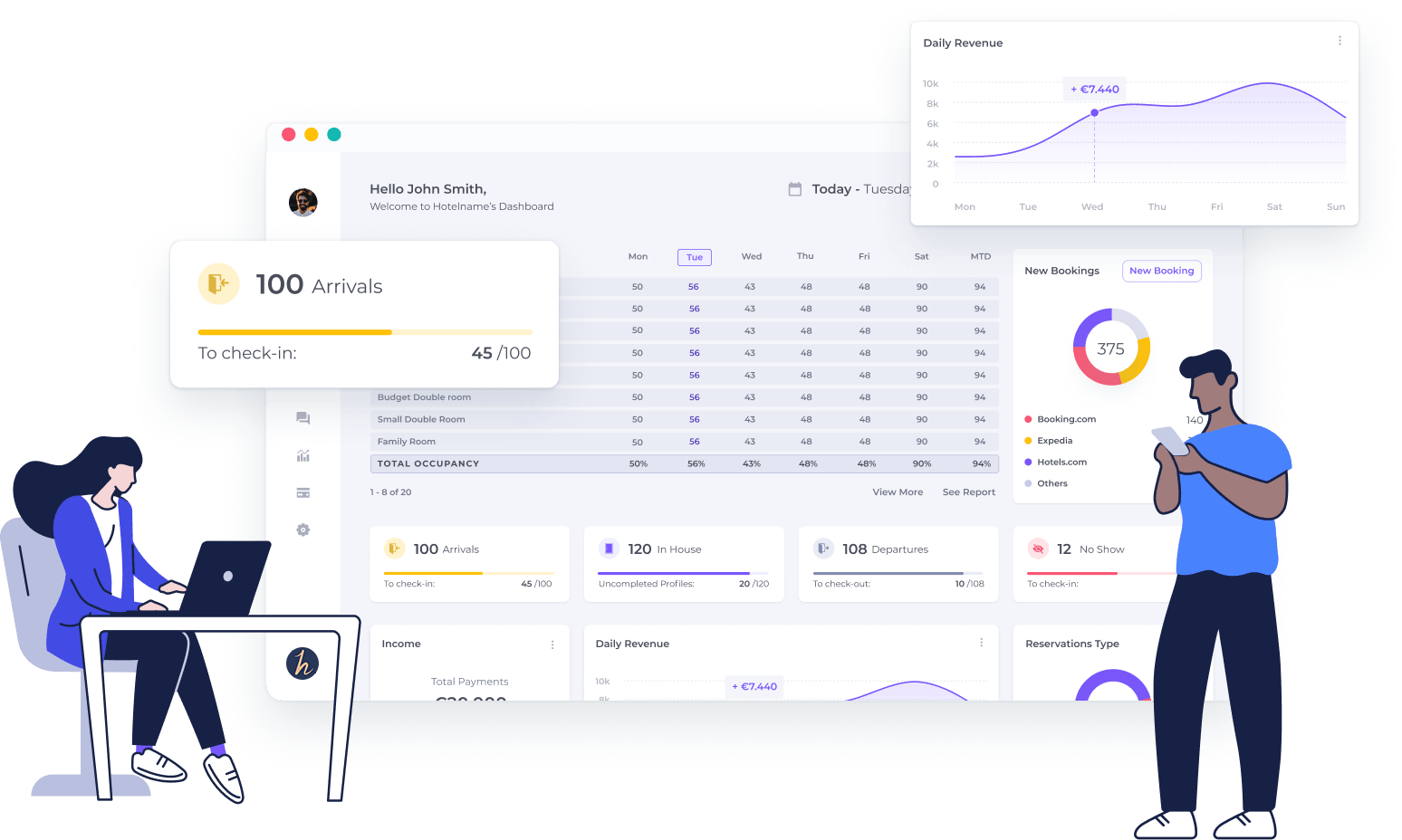 Check out our 5 star reviews!
The average review score of Hoteliers.com on Google is five stars! Click on the button to read some reviews about how hotels experience our services, of which we are very proud.
Frequently Asked Questions (FAQ)
Property Management System (PMS)